If you operate a pleasure craft in Canada, you need to learn what Transport Canada says about compliance. The governmental department manages transport in Canada covering the regulation of marine, air, rail, and road activities. It operates through the country's Minister of Transport.
Transport Canada: Pleasure Craft Rules
To learn more about the legal operation of a pleasure craft in Canada, you need to refer to the rules outlined on the Transport Canada website. You must take this step first before you set foot in any boat or watercraft.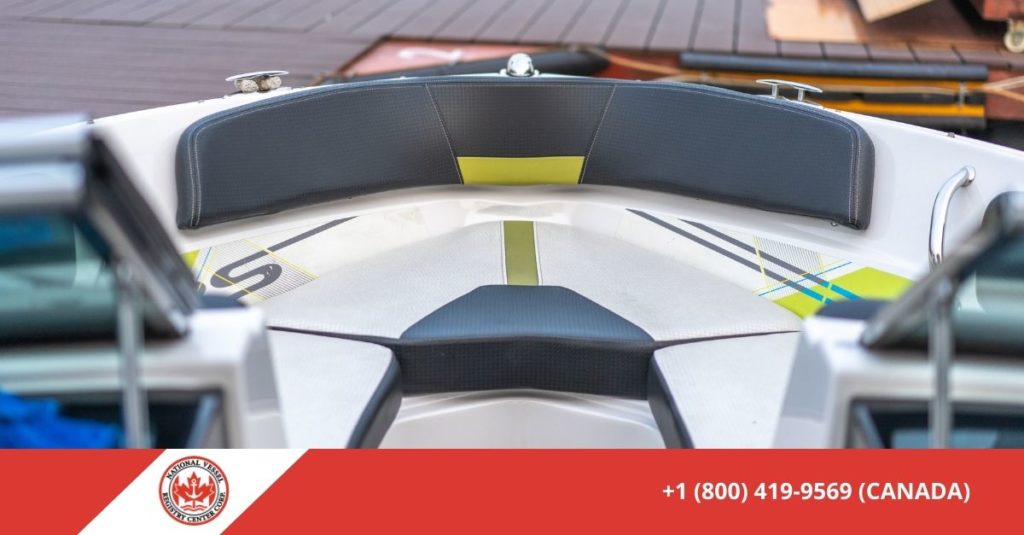 Registration and Licensing
According to Transport Canada, a pleasure craft, when operated primarily in Canada, which has a motor of 7.5 kW (or at least 10hp) must have a license. In addition, you must license tenders and dinghies that are carried on board or towed behind a larger vessel.
The pleasure craft license (PCL) represents an endorsement that gives a boat owner a unique license number for 10 years. This endorsement is important, as it gives Search and Rescue personnel access to information about your boat in case of an emergency. Even if you own a pleasure craft that does not require licensing, you should still obtain the document. 
Obtaining a License
The Office of Boating Safety for Transport Canada offers, through the Pleasure Craft Electronic Licensing System (PCELS), the opportunity to apply for a pleasure craft license. Using the PCELS systems allows you to do the following:
Apply for a new pleasure craft license (PCL)

Transfer a Canadian licensed pleasure craft in a new owner's name

Update contact information

Submit modifications made to a boat

Receive a second copy of the PCL
When you complete the application online through Transport Canada and include the requested supporting documents, you will receive a confirmation number for your boat by email. This acknowledgment remains effective for 90 days from the issue date.
Application Processing: What to Expect
In instances when an application is missing supporting documents, an email will be sent to the applicant on the 45th and 75th day following the PCL request. A URL is provided to the applicant so they can upload the required paperwork to confirm the licensing request.
If the applicant does not follow up and provide the requested document(s), the PCL application is instantly rejected and the confirmation number is canceled. If this occurs, the applicant has to resubmit a new PCL request and include the requested support documents.
Once an application is verified, a permanent PCL is sent to the boat owner by either postal mail or email. A copy of the PCL document must be printed and kept on the vessel 24/7. 
Displaying the PCL Number of the Boat
A boat owner must mark the license number in block letters that are at least 3 inches or 7.5 cm high, showing the characters on either side of the vessel's bow. The letters' color should be easily decipherable and contrast with the boat's background color.
You can start applying for your PCL by clicking on the PCEL link now.
The PCL and Boat Ownership
It is important to remember that a PCL does not legally show proof of ownership. Therefore, if you operate your boat and enter the waters of another country, you have to show proof of ownership along with our PCL. You cannot clear customs without this information
Why Registration Is Important
While you don't have to legally register a pleasure craft that is over 15 gross tonnes, you may still want to do so. That is because registering a pleasure craft, regardless of the size, gives you some important advantages, namely the following:
The right to fly Canada's flag

A unique name for your boat as well as an official number

The ability to use your pleasure craft as collateral for a marine mortgage

The ability to show proof of ownership
Therefore, if you plan to operate your vessel outside of Canadian waters, registration gives you the latitude to sail without hassle. Registered boats should show two identifications: the name of the boat and the port of the registry. You can give a boat the name of a person or something that is witty or unique, as long as the name has not already been taken.
All registered boats have two identification markings: the boat name and the port of registry. The boat name may be as simple as a person's name or something unique and clever. The law is set up so no other boat is registered under the same moniker.
Proof of Competency
A pleasure craft operator card is the usual document used for proof of competency. This card can be obtained by taking a boat safety course through an accredited course provider affiliated with Transport Canada (TC). You should keep it on board at all times.
Transport Canada stresses anyone who owns a  pleasure craft with at least a 10hp motor applies for a license. Therefore, take the information above and move forward with licensing your new boat today. To make registration easier, link to the Canadian Vessel Registry online. If you have specific questions about licensing or registering a pleasure craft, call the Registry at 1 (800) 419-9569 in Canada.