Many people ask us "can a Canadian buy a boat in the US?" before they make the purchase, which is a good idea. After all, you don't want to spend all that money on a a boat you don't even know if you get to keep. Don't worry, though, because not only is it allowed, but it's not that hard. However, you need to keep in mind that certain aspects of the process are going to be very delicate. If you want to make sure that the overall cooperation goes smoothly, we have a good breakdown of what you should keep in mind.
Can a Canadian Buy a Boat in the US
When wondering "can a Canadian buy a boat in the US", it will be good to make sure that, regardless of what the seller tells you, there are no liens, loans, or unpaid repairs that are weighing the boat down financially. You don't want to purchase a boat, after all, that has that sort of baggage attached to it. Instead, request an abstract of title as proof of the vessel's financial standing so that you don't inherit any sort of debt you don't want to have to put up with in the future.
Check the Boat
Before purchasing the boat, it's a good idea to hire a professional boat surveyor who can at least check the hull and the motor before you make a formal offer so that you don't have to deal with any mechanical surprises down the road. This will also allow you to take the condition of the boat into consideration at the time of negotiating the price. Keep in mind that if the seller offers a surveyor, it's better not to go for them. Find your own surveyor to stay on the safe side and don't sign an agreement of purchase until you are confident about the state of the boat. As with everything, make paper copies of all the transactions involved, regardless of payment method.
Importing the Vessel Into Canada
Once the purchase is completed, arrange for the insurance. In some cases, your tow vehicle's insurance can be extended to cover a boat or trailer when transporting them back to Canada. At the border, when wondering "can a Canadian buy a boat in the US", please know not to stop at United States Customs. Instead, stop at Canada Customs and declare that you are importing the boat, including the value and selling price of the boat. Always tell the truth when asked questions, but know you don't have to give any details they're not asking for.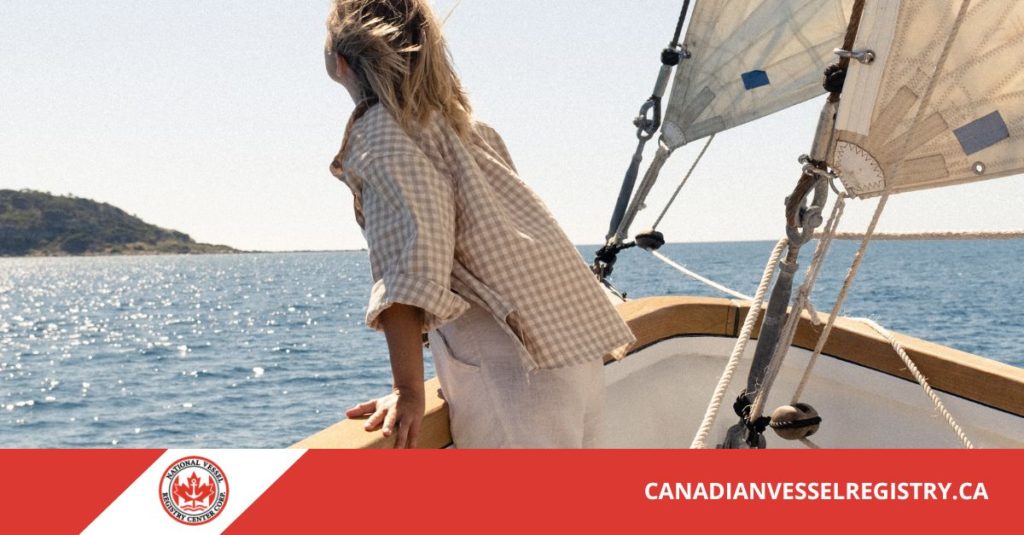 Register Your New Boat
Boat documentation, like any other kind of bureaucratic paperwork, can be very inconvenient and tedious to deal with. However, that doesn't have to be the case, at least not when you can count on the National Vessel Registry Center. Our platform is here for you to easily and smoothly submit your forms, pay the application fee, and receive your documentation as soon as possible. You can find all the relevant forms here on our website and, should you need any help at some point, you can always contact us through the number and email address found above to receive the corresponding assistance.