If you are something of an outdoors enthusiast, it makes sense that you would find yourself gravitating towards Alberta. After all, this Canadian province is home to breathtaking scenery and hundreds of bodies of water. Whether you are an Alberta resident, or if you are thinking about taking a visit, you will find that there is no shortage of places to take a boat out. Entering the summer months, especially, you will want to make sure you are locked and loaded for boating season. If you are new to vessel ownership, you've probably already done a fair amount of work to get to this point. You had to shop around for the boat that was right for you, locate a seller, make an offer, and complete your transaction. Now you're at the point where you're gearing up your new boat to make waves. Before you drop your boat in the water, though, this is probably a good time to assess your Alberta boat registration forms.
It's no secret that Canada is home to many natural wonders. Our lakes and rivers, in particular, are a great source of pride for our citizens. With this in mind, the onus is on you as a boat owner to do what you can to help preserve our waterways. This means always cleaning your boat before entering the water and managing your emissions. You also need to stay on top of your paperwork with Transport Canada, whether that means obtaining a vessel registration or a pleasure craft license (PCL). Transport Canada is an agency that is tasked with regulating our waters, and during your years as a boat owner, you can expect to work with them on occasion. The good news is, much of your paperwork can be done online–read on to learn more.
Who Requires an Alberta Boat Registration?
For those who boat for pleasure in Alberta, a simple PCL will often be sufficient. This document is a requirement for any boat being used for leisure activity that features an engine of 7.5 kW (10 horsepower) or more. If you plan to use your boat for business or commercial activity, or if it is financed with a loan from a bank, you will need to register it with Transport Canada. This is also a must if you plan to take your boat out on international waters while flying the Canadian flag.
You can use our website to register your boat online. We have fillable web versions of the Form 1 – Application for Vessel Registration, as well as the Form 3 – Statement of Qualification for Vessel Registration. We can also help you submit the compulsory photographs of your vessel, as well as your bill of sale and tonnage measurement.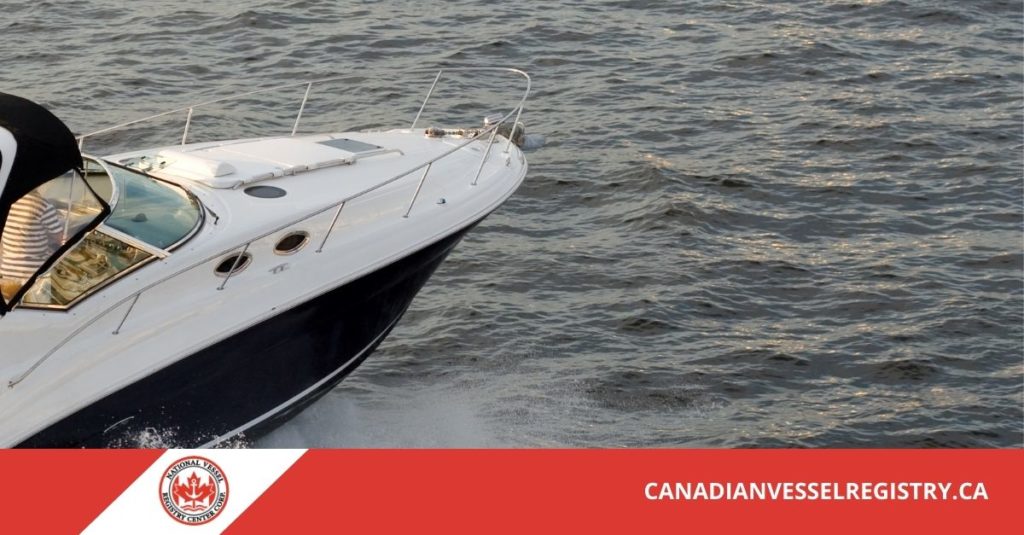 Work with Us Today!
We can help you file your Transport Canada paperwork online the easy way. Take a minute to explore our navigation menu to gain a better sense of our offerings. You can also visit our Frequently Asked Questions page for more information.