If you've dealt with Transport Canada is was probably to do something like register your vessel or file some sort of paperwork. Transport Canada is in charge or what goes on in Canadian waterways. They are responsible for keeping track of the thousands of vessels that are on the water on a daily basis. They have extensive records about who owns what vessel and for what reason (commercial or pleasure). Transport Canada plays a large role in the legislature involved in the Canadian waters, in fact, it's one of their most important roles.
Transport Canada is in charge of enforcing the laws and regulations that govern water traffic and travel. They oversee all the the registration that goes on with vessels throughout the entirety of Canada. Any Canadian vessel owner can get the proper filing and forms that they need to register their vessel through Transport Canada. If you are a boat owner it is important that you fill out the right forms and meet all of the regulations imposed by Transport Canada. Doing so will ensure that you are meeting legal requirements and being a responsible boat owner.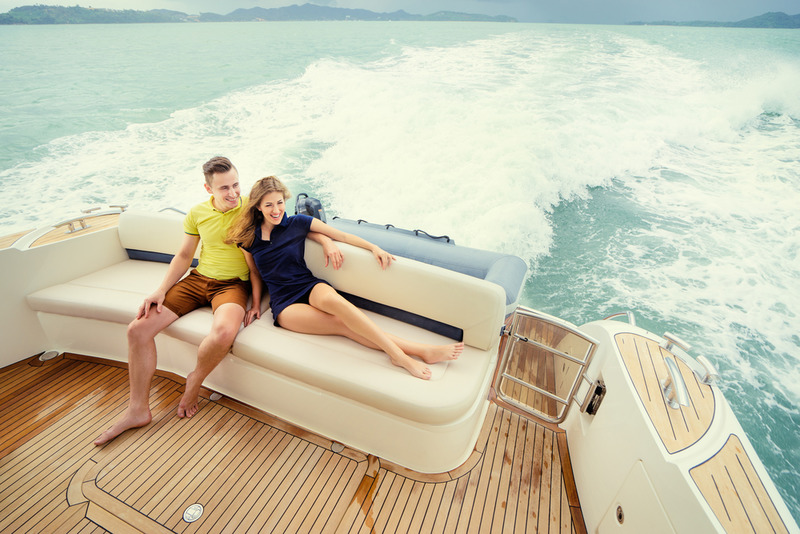 As stated previously Transport Canada handles all of the registration filings but you may find that it's a confusing task to handle. The best case scenario is that you spend a few days researching and tracking down all the right forms. From there it could take an afternoon or a day or two to fill out the right information. If you fill them out wrong info and don't realize it, it could cost you a ton of wasted time, Legal forms like these really aren't cut and dry like you could expect. There's but of legal jargon and confusing boxes to check. A good option to take is to seek out a third party company who handles form filing like these.
National Vessel Registry Center Corp. is a third party that takes the time to help you with your paperwork. We make it easy by allowing you to fill in easy to answer boxes. If you are still nervous about messing things up, have peace of mind about it. Our staff at National Vessel Registry Center Corp. take their time to review your forms carefully. We look for any spelling errors, inconsistency in the information or lack of information. We then get in touch to correct those problems. Our goal is to make the task of form filing as easy as possible. It shouldn't take a bunch of arduous work to get out on the water. 
To get a feel for what Transport Canada can do, it helps to know exactly what Transport Canada is. Transport Canada actually has many different responsibilities and jurisdictions. Transport Canada promotes a safe and secure transportation system that protects people from loss of life and from loss of or damage to health and property.
 Along the way, we'll also cover how the National Vessel Registry Corp. makes it easier to work with Transport Canada. That way, you don't have to waste time when you could be out on the water.
Transport Canada may sound new to many of us, but it was actually founded all the way back in 1935. At the time, this was done for many reasons which included consolidation. Instead of the Department of Marine and Fisheries, Department of Railways and Canals and the Department of National Defense all being their own separate entities, they united under this name. It all came together when the Department of Transport Act was ratified a year later, 11/2/1936.
Then, in 1994, Transport Canada changed dramatically again. This time, instead of bringing together multiple groups, it was pared down, so that it could have a more specific focus. CN Rail, formerly a Transport Canada concern, was privatized, while the Canadian Coast Guard was transferred to what's called "Fisheries and Oceans." It was here that Transport Canada became something that our group focuses on, as their new iteration was centered on policy and regulation. That's what we do at the National Vessel Registry Corp. We make it easier to deal with Transport Canada's regulation.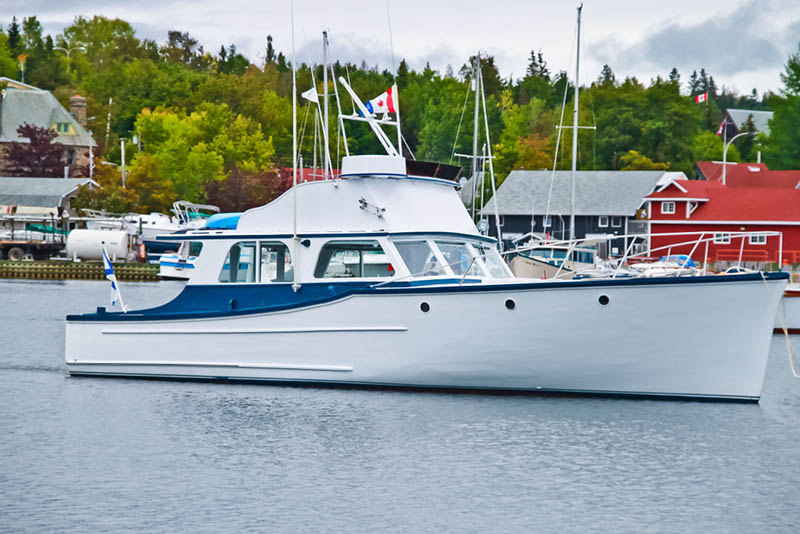 Transport Canada Boat Registration
If you go to the Transport Canada site, you'll find that they handle many different kinds of registrations. They actually have quite a bit about getting licensing for pilots and aviation personnel as well as plenty of other information. As of this writing, you can learn about drone safety, the regulations for dangerous goods, how to get a security clearance, recall of tires, vehicles and child car seats, how to cross a grade, operating a federal railway and plenty of useful knowledge that may or may not be of use to you. However, at the National Vessel Registry Corp., we're primarily interested in all of the Transport Canada vessel registration.
The Transport Canada registry handles different kinds of registration, which is where we come in. As a third party provider, we make it easier for our customers to deal with Transport Canada (and the Transport Canada boat license and registration process) than it might be for them otherwise. When you go to their site, you'll find that you can get a Transport Canada boat registration or a Transport Canada pleasure craft license. These may or may not be the right kind of registration for your vessel. However, no matter what kind of vessel registration you need for your vessel, we can handle it in a quicker and more efficient manner at our site.
Who Needs Transport Canada Registration
Some vessels absolutely have to get on the Transport Canada vessel registry. These include vessels that are more than 15 gross tonnes that are used for commercial purposes. Note: to be clear, the word "tonnes" isn't just some fancy spelling for the word "tons." In fact, it doesn't really have anything to do with the weight of your vessel. Instead, it measures the vessels internal volume, not just how much it weighs.
You're also going to have to get this kind of registration if your vessel requires a marine mortgage. If lenders, loans and the like are going to be involved with your vessel, then this kind of registration becomes necessary.  Another factor that could cause this kind of registration to be a "have to" is if you plan on taking your vessel outside of Canada for "an extended period of time."
Now, we took the quote "extended period of time" right from the Transport Canada Boat Registry site itself. That's how they define it. We understand that a term that vague isn't easily parsed, so it's natural to have questions. If you would like to talk to a professional about determining exactly how long a period of time outside of Canada is "an extended period of time," don't hesitate to reach out to us.
Why Some Choose Transport Canada Marine Registration
There are still a few instances in which a vessel does not have to be registered.  
You may have seen the designations of "pleasure craft" and "commercial craft" elsewhere. Now, you can still choose to get the above registration if you have a pleasure craft. You certainly don't have to, but here at the National Vessel Registry Corp, we'll be happy to help. If you're wondering why you might want to do such a thing, there are multiple reasons.
First off, you'll have an approved name. This is a name for your vessel that's uniquely yours. On top of that, you'll have an accepted, acknowledged port of registry for your vessel as well. Additionally, this kind of registration absolutely works as a proof of ownership, so that you can show this vessel as yours literally all over the world.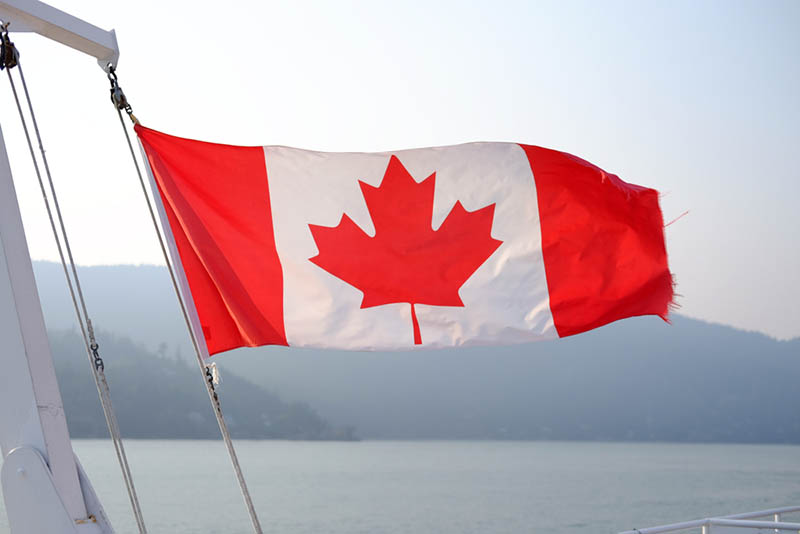 What Pleasure Boat Transport Canada Registration Requires
You will have to pay for this service. You will have to put interior markings on your craft, which include the official number as well as the registered tonnage. On top of that, you'll have to put exterior markings which give the name of the vessel as well as its port of registry, too. Of course, many vessel owners don't mind this, as there's something stately, unique and even possibly elegant about having your vessel's name and port of registry on the hull. Many vessel owners get the registration just for that alone.
Transport Canada Vessel Query: What is Small Vessel Registration?
We often get this question from our customers. This registration is for vessels that are commercial (i.e. used for business) and is less than 15 gross tonnes. Additionally, these vessels have motors that are more than 10 horsepower. The same goes for vessels owned by the government. Lastly, (and this part may be a bit confusing) but this also covers commercial river rafts as well. If you have a river raft that is used in a commercial capacity, then it may be necessary for you to receive this particular kind of registration. As ever, should you have any questions about how this works, please reach out to us at our site.
That being said, you don't need this registration for your vessel should you choose to keep your vessel exclusively in Canada. If you never take it outside of Canada and plan on keeping it here forever, then this registration may not be necessary. The same goes for if you decide to never register an official name or get a marine mortgage. We can walk you through any choice you make, with our online registration.
National Vessel Registry Corp. Your Transport Canada Portal
After reading all this, or about the Transport Canada pleasure craft licence, you might be wondering: "why do I even need the National Vessel Registry Corp. at all?" The reasons are many, but the biggest one is how much easier we make the process. With us, we make submitting your information to Transport Canada easier and more secure than ever.
If you go to our site, you'll find that you don't have to root around to find the files that you need. Then, you can simply click through them, and then send your info to us. We'll pass it along to Transport Canada so that you get your documentation back as quickly and easily as possible. Additionally, we can make it so that whether you want a Transport Canada boat transfer or anything else, that much quicker. See, we have a "priority request/rush processing" option on our site. Should you choose that, we can make sure that you get your documentation post haste.
Additionally, something we added to make our company more responsive to our customers is our document processors. If you ever tried sending in a form to Transport Canada yourself, then you may have noticed that they send it back if there are any typos in it, or if there's something that's even a little hard to read. Some of us love to spend our time on vessels; not practicing penmanship. That's why our document processors can find any little typos, hard to read words and more, then fix them before your forms go on to Transport Canada. That way, there are no roadblocks on your journey towards the right Transport Canada information.
We can help you with much more than just registration; we can assist with Transport Canada boat licenses as well. For more information, head to our site or give us a call at (800) 419-9569.