If you are new to boating, you might find yourself overwhelmed at how much there is to learn. Chances are, in searching for a boat to purchase, you received a crash course in the different types of pleasure craft that are out there. Provided you have acquired your Pleasure Craft Operator Card (PCOC), you have also completed an educational course that taught you all about how to operate a boat safely. You have also probably picked up some knowledge about the basics of boat maintenance and cleaning techniques. One question you may still be asking, however, is what is the official number of a vessel?
You were probably drawn to boating because of the easygoing spirit it embodies. You may not have anticipated the prospect of navigating a sea of paperwork. Fortunately, at the National Vessel Registry Center, our experts can help you develop a working knowledge of some basic documentation matters. By knowing which documents you need to maintain with Transport Canada, you can spend less time in your home office filling out forms, and more time out on the water with your loved ones.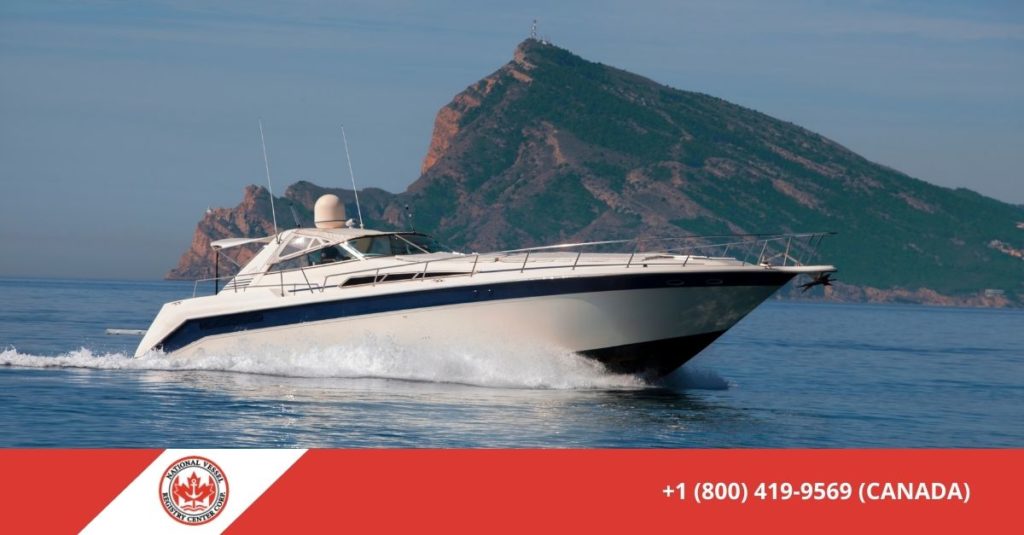 What is the Official Number of a Vessel? Look to Your Registration
When you purchase nearly any motorized vessel in Canada, you are required to register it with the proper transportation agency. If your boat is brand new, this will call for an initial registration. If you are buying a vessel secondhand, there is a transfer of ownership process that will need to be completed with the existing Pleasure Craft License (PCL). When you receive your certificate of registration from Transport Canada, it will contain your vessel's official number.
Your official number will help identify your boat with government and law enforcement authorities. It is important to keep in mind, however, that this is not the same number that is found on the exterior of your boat. Understandably, this can get a bit confusing.
The number that you display on your boat's exterior is actually your registration number, which allows for a different mode of identification. Your official number will need to be featured somewhere accessible within the interior of your boat. At a minimum, ensure that this string of digits is at least four centimeters high. Oftentimes, this number will include the prefix "O.N.", so as to delineate it from your registration number. Beyond this interior marking, you should also keep a copy of your registration on-board at all times.
Receive Your Official Number Online with Our Help
So, now you know a bit about official numbers, but you may still be wondering how to get yours. Well, at the National Vessel Registry Center, we make it easy for boat owners like yourself to submit their registration applications online. Using our easy-to-fill web forms, coupled with an SSL-encrypted portal, you can complete your application quickly and comprehensively. By working with a private service such as ours, you can eliminate a potential lag in processing time that may occur from sending your documents in the mail. If you would like to learn more, contact us by phone or email today.