Just as laws govern Canada's roadways to protect motorists, so too do regulations exist on lakes and other waterways. The Canada Shipping Act (CSA) of 2001 is one such set of laws that applies to boat owners across the country. Read on to learn more about what these laws do and how they can specifically impact you and your vessel.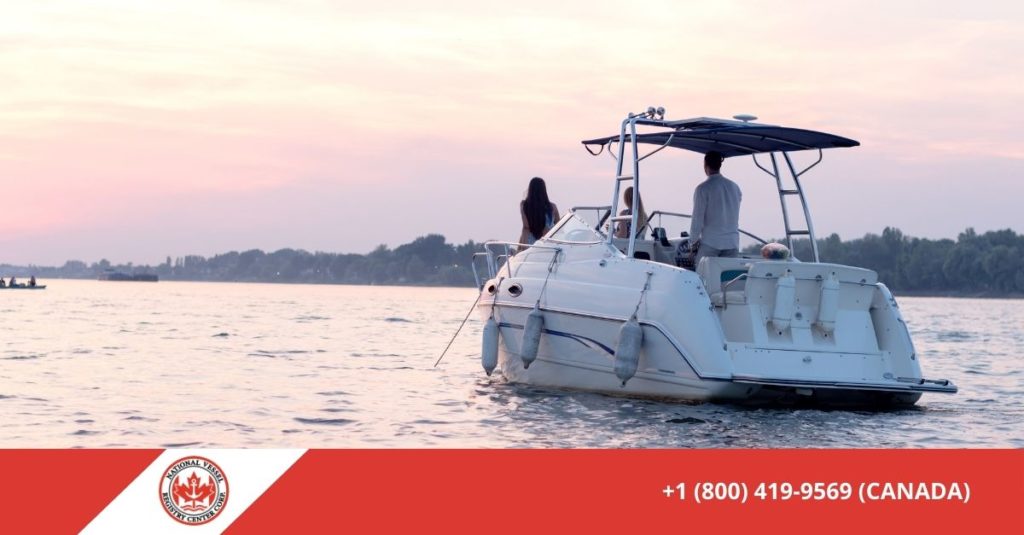 An Overview of the Canada Shipping Act of 2001
If you are like most people, you associate boating with a sense of unbridled freedom. Out on the open water, with the worries of land far behind you, it can seem as though the possibilities for relaxation are endless. While this is mostly true, there are of course rules and laws that Canadian boaters must adhere to. Instead of seeing this as an annoyance or encumbrance, however, it is important to remember that such laws exist for your safety as well as that of other boaters and passengers. Beyond that, these laws also serve to protect the environment. If you are an avid outdoorsman and boater, you surely understand the importance of preserving our pristine waterways for the enjoyment of future generations.
Perhaps one of Canada's most landmark laws for boaters is the 2001 Shipping Act. This law was passed in 2001 in order to stave off excessive pollution and protect the safety of those operating on Canadian seas. The CSA applies to all vessels on Canadians, both domestically- and foreign-owned. It also includes vessels of all types, from small kayaks to massive commercial barges.
As an overview, the CSA of 2001 has some of the following objectives:
Creating a thorough inspection program

Encouraging safety in recreational boating and marine transportation

Safeguarding the health of crews and individuals operating on Canadian waters

Defending the environment against potential pollution caused by shipping navigation

Adhering to international standards for safe shipping and recreational boating practices
The 2001 CSA was the result of years of research and consultation with Canadian boaters and other stakeholders. It served to replace outdated legislation and gave Canada a more modern and harmonized approach to marine regulation.
How Does the CSA of 2001 Impact You?
While at first glance this law may appear high-level and targeted toward more industrial enterprises and individuals, it does play a sizable role in the documentation requirements for regular boaters also. Since making sense of legal jargon and complex terminology can be a difficult endeavor, let's distill this down in simpler terms.
Per this law, if you own a pleasure craft with a gross tonnage of 15 or more, it does not need to be entered into the Canadian Vessel Registry–though you do still maintain the option to do so. As another facet of the CSA, any motorized pleasure craft with horsepower greater than 10 must carry the appropriate pleasure craft license. This includes jet skis and other personal watercraft.
Getting a Registration or Pleasure Craft License
If your boat falls within the guidelines of requiring a pleasure craft license, there is a process to follow in order to obtain one. You will want to go to the Transport Canada web page and locate the appropriate form. Then, you will need to print it, fill it out, and mail it to their offices in Ottawa. Getting your pleasure craft license is free of charge from the Canadian government, and it covers your vessel for a period of 10 years, after which you will need to seek out a renewal.
The process for entering your vessel into the Canadian Vessel Registry is similar, though a bit more involved and expensive. Along with a fee, you will need to complete an application, provide a bill of sale and photographs of all four sides of your vessel. Once you have packaged these items together, you can then submit them to Transport Canada. Even if your boat does not explicitly require registration, you may wish to consider it, as it does have benefits for all boaters. 
An Easier Way to Get Your Documentation
Let's face it, in this day and age, who has time to print out a bunch of forms, fill them out, and make their way down to the post office before it closes? Fortunately, a private service such as ours at the National Vessel Registry Center can offer you a simpler solution for your boating documentation needs.
If you take a few minutes to explore our website, you will see that we offer a litany of forms and applications in a simple-to-navigate, streamlined online format. We take out all the needless jargon and fine print and make it easy to enter your pertinent information in a matter of minutes. 
You can also upload your images and supporting documents via our secure, SSL-encrypted web portal. We take your privacy seriously, so you can have the peace of mind of knowing that your personal data is transmitted safely and securely. If you have any questions about our services, get them answered by contacting one of our customer service representatives today.