When it comes to hobbies that allow you to enjoy the great outdoors, there are not many better than boating. When you have a boat all your own, you have the freedom to explore Canada's thousands of lakes or cruise its expansive coastlines. As you take in the pristine, scenic beauty and make enduring memories with your friends and loved ones, you can take solace in the fact that purchasing a boat was the right decision for you. Of course, another great thing about boating is that it can effectively be a lifelong hobby. People of all ages can find something to enjoy about a day out on the water. As your life grows and evolves, and your family expands, however, you may find that your boating needs may change as well. Perhaps you have a flock of new grandchildren and need something bigger? Or, maybe your kids have left for college and it is time to downsize? Regardless of your specific circumstances, you may be exploring the idea of selling your current vessel. Should you find yourself going down this path, you are going to want to learn a bit about how to fill out a Transport Canada boat bill of sale.
If you have experience as a boater, you also understand that boating, as a pastime, can be uniquely expensive. There are docking fees and maintenance costs to consider, in addition to the fact that sticker prices on brand new boats can be exorbitantly high. Because of this, many opt to purchase previously owned boats on Canada's robust secondary market. By buying a used boat, new boaters can potentially snag a great deal on a well-maintained vessel. Likewise, sellers can command a fair price as they seek to move on from their boat. If you are planning to sell your boat yourself, there are a few steps you will want to complete. First, take high-resolution photographs of your boat both inside and out. These will assist you in creating a more dynamic and appealing "for sale" listing. You will also want to pad your listing with helpful marketing copy that highlights your boat's finer points. Once you have successfully found a buyer for your boat and negotiated a price, there will be a bit of paperwork to complete as well. Namely, you will want to fill out a Transport Canada boat bill of sale, and at the National Vessel Registry Center, we can help you do this online – read on to learn more.
Which Boats Require a Transport Canada Boat Bill of Sale?
Buying or selling a boat can potentially be a significant transaction. Just like buying anything else, such a sale should include a form of receipt or bill of sale. This is not terribly dissimilar from buying groceries or other goods in that a bill of sale should include some basic information about the product (boat) as well as its cost. Of course, a Transport Canada boat bill of sale is a bit more detailed than a basic receipt. It is worth noting, however, that not every vessel will require this form, and whether or not yours will, will depend on how it is documented with Transport Canada.
Most recreational boats in Canada are documented with a simple pleasure craft license (PCL). This document applies to all motorized vessels with engines of 7.5 kW (10 horsepower) or more. When a boat carrying a PCL is sold, the license must be transferred and a bill of sale should be provided, though there is not necessarily an official form for it.
Registered vessels are a different story. In Canada, any boats used for commercial means, or any vessels carrying a marine mortgage must be entered in the National Vessel Registry. This is also the case for boats that are traveling abroad under the Canadian flag. When a registered boat changes hands, a document known as a Form 6 – Bill of Sale must be filed with Transport Canada. You can visit the agency's website and locate a PDF copy of this form, print it out, fill it in by hand, and mail it back to Transport Canada's offices in Ottawa for processing. Of course, there is also an easier way: using our online forms to process your bill of sale in just a matter of minutes.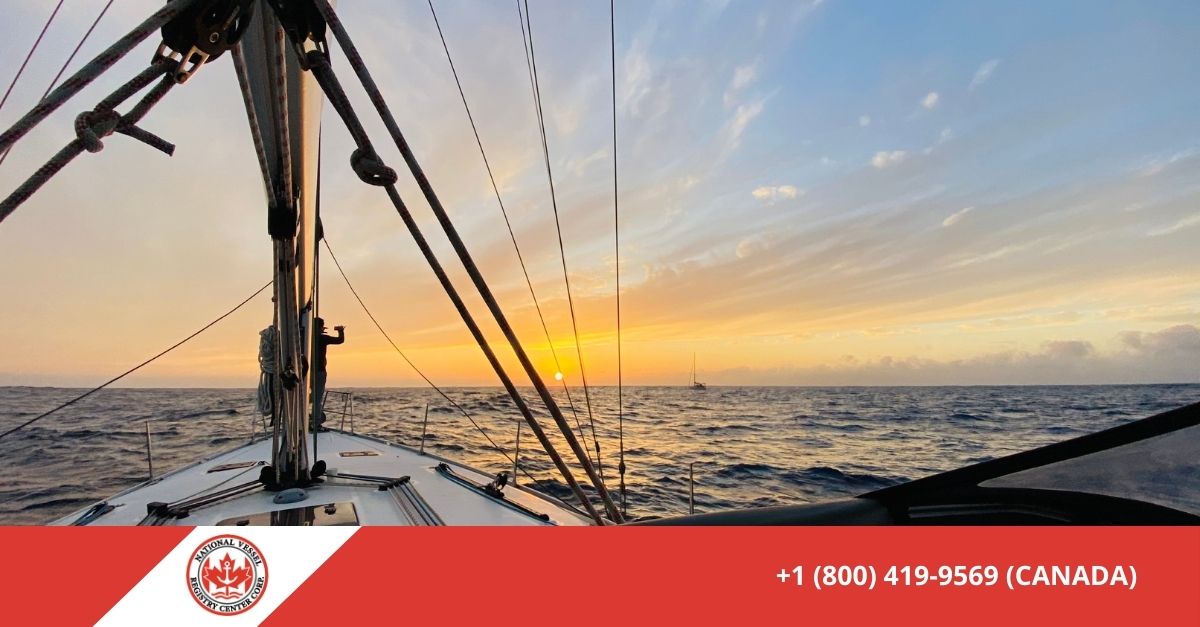 Fill Out Your Forms Online in Just a Few Clicks
At the National Vessel Registry Center, we have online, fillable forms for all of your Transport Canada documentation needs. Whether you need a PCL, a vessel registration, or a bill of sale, we can help you process your forms online via our SSL-encrypted web portal. To learn more about how we can help you, browse our site and see our F.A.Q-section.