For any transaction, whether it's the purchase of a larger boat or the pursuit of other leisure activities, it's always a good idea to have all of the necessary paperwork in order. A Transport Canada bill of sale is required in order to prove that title has been legally transferred from the seller to the buyer of a boat. Although not required for all vessels, it can facilitate registration. The future sale or transfer of ownership of your vessel in Transport Canada's database. Whether you're a first-time vendor or an old pro, you'll want to read on to learn about the value of a Transport Canada Vessel Bill of Sale and some of the services we offer in connection with it.
Transport Canada's Bill of Sale is a very important piece of paper for anyone selling a boat in Canada.
In order to ensure a safe and legal boat sale in Canada, the buyer and seller must both have a bill of sale issued by Transport Canada. This boat title deed is a legal document used to transfer ownership of a boat from one person to another, detailing the boat's previous owners and their links to each other. If the length of your boat is 7 meters or more, you must have a bill of sale in order to sell it.
As a government agency, Transport Canada is tasked with ensuring the well-being of all Canadians and their possessions while also easing the flow of people and goods across the country.
All boats used for fishing, whether commercially, recreationally, or personally, must have a bill of sale issued by Transport Canada. Transport Canada also gives out bills of sale for boats that are used in freshwater or coastal waters in Canada.
What Should I Include on a Bill of Sale?
Bills of sale are commonly used as evidence of ownership when selling a boat. There are a few options for completing this form, but having all the required data is essential to a smooth process. Here at the Canadian Vessel Registry, we offer convenient online registration forms that are safe and simple to use. If you're just getting started, it's extremely crucial to make sure everything is in order from a legal standpoint. In order to properly complete this paper, you must make sure of the following:
You need to have all the pertinent details for both parties involved in the exchange (you and your buyer). Included are contact details such as names, postal addresses, and e-mail addresses. A court may decide that a bill of sale is not valid if one party doesn't give all the required information.
You are in possession of all of the relevant details regarding the boat (brand, model, year, and so on). Anything that makes the boat stand out from the crowd, from the owner's personal touches to the water tanks and diving gear installed by the previous owner, counts. Before making a formal deal, you should know the total amount of money that will be exchanged.
Situation In Which You'll Require a Bill Of Sale From Transport Canada.
Before you get started with filling out the necessary bill of sale forms it's important to understand the situation in which you might need a bill of sale from Transport Canada. 
An official bill of sale from Transport Canada is required when selling a boat that is 20 feet or longer (7 meters) and has an engine with 40 horsepower (hp) or more. If your ship meets any of the following requirements, the same rule applies to you:

Additionally, the bill of sale is a Transport Canada requirement if you plan on registering the boat or transferring ownership. If you don't properly register your boat, you won't be able to sell or transfer ownership of your boat. 

Sellers can attest to the legality of their boat sales by filling out a Bill of Sale for Boats with Transport Canada. Buyers can use the form to prove that they own the boat they just bought. If an individual claims ownership of multiple boats, that individual must provide individual bills of sale for each vessel.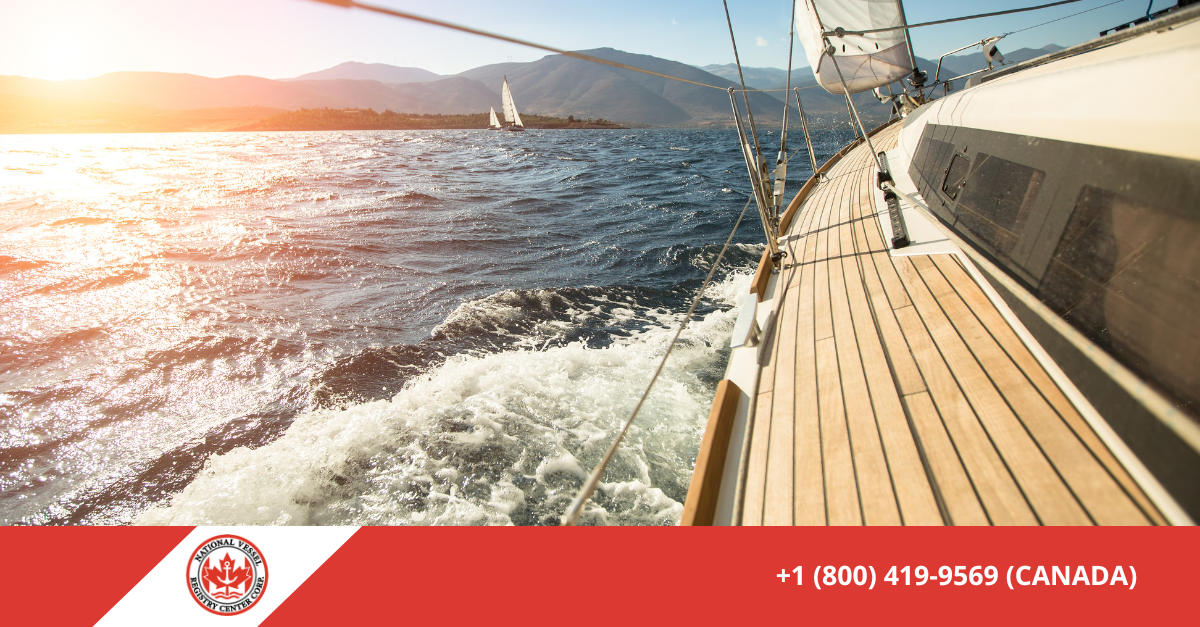 Contact Us Today If You Need Help Figuring Out How To Register Your Boat Or How To Create A Bill Of Sale.
If you want to sell or give away your vehicle, you'll need a bill of sale from Transport Canada. When the buyer is able to register the boat independently with Transport Canada, you are released from any further responsibility to them. If something were to go wrong with your boat, you wouldn't want anyone else to have to shoulder the blame. We hope this article has shed some light on the nature and operation of a Transport Canada bill of sale. Contact us at the National Vessel Registry Center if you have any questions or would like to discuss how we can streamline the process for you.