Every government in the world has an agency in charge of overseeing the country's transportation rules and regulations. Today, more than ever, these departments bear a significant deal of responsibility. Especially in light of current global conditions like health-related events and the ever-increasing mobility options available. Every day, additional cars and vessels are added to people's fleets. Moreover, the agencies must retain accurate records on each vessel. In that manner, they can ensure that they are following current laws and policies and, essentially, that everybody is playing by the rules. Transport Canada is responsible for the protection of Canada's waterways and for enforcing essential legislation in order to maintain order. Keep reading this article to find out more about Transport Canada's Vessel registration for the first time.
Before You Get Started
There are some procedures that must be fulfilled in order to register properly. Before you begin filling out forms, take some time to collect information and obtain all necessary documents. Unfortunately, if you make a mistake on your documents when filing with Transport Canada, the forms will be returned to you, which will cause the registration process to be delayed. While you can complete the entire paperwork procedure by going to the Transport Canada website and mailing all of the required documents, you can also work with us at the National Vessel Registry Center Corp. to verify that your forms are correct and that you have submitted all of the necessary information.
Transport Canada for Beginners
The first step in the registration process is to visit the Transport Canada website and fill out an application. From there, you will need to submit a copy of your vessel's registration, a declaration that you're a Canadian resident, and your contact information. Your application will then be verified before it is sent to Transport Canada for review. Once your application has been reviewed, the experts will contact you to discuss the next steps.
The requirements for vessel registration with Transport Canada will vary depending on the type of vessel being registered. For example, a boat that is used for personal transportation will only require a pleasure craft license, whereas a large commercial vessel will require a registration form, a declaration that the vessel is being used for commercial purposes, and proof of insurance. Other requirements will also vary depending on the type of vessel being registered.
Even if you are purchasing a boat for personal use and do not intend to use it for business, you may want to register it. This is especially relevant if you're applying for a mortgage, as the registry helps to safeguard both parties. Most importantly, if you have a vessel certificate, you can rent out your pleasure boat and make a side profit. To qualify for this registration with the Canadian Coast Guard, we recommend that you obtain a vessel registration certificate and complete the application form.
The National Vessel Registry Center Can Help You
We at the National Vessel Registry Center Corp. have worked hard to make boat registration as simple as possible for Canadians. Rather than attempting to do everything through Transport Canada, you may simply visit our website and let us assist you. We've put in place a secure online processing system that allows you to fill out paperwork, submit supporting documents, and email everything to us for processing. We double-check every submission for completeness before forwarding it to Transport Canada for final processing and clearance, making the process go more smoothly for you.
At the National Vessel Registry Center Corp., our goal is to assist boat owners like you who require help filing documents with Transport Canada. We are a third-party service that will submit forms to the department on your behalf. The registration forms are available online, so you can fill them out on your computer, send them to us electronically, and then have our professionals double-check them for errors before submitting them. Work with us at the National Vessel Registry Center Corp. if you're looking for a faster and safer approach to completing Transport Canada boat registration for your company. We provide a secure website that uses the most up-to-date encryption methods and technology so that you may submit forms to us without fear of your sensitive personal and commercial information being compromised.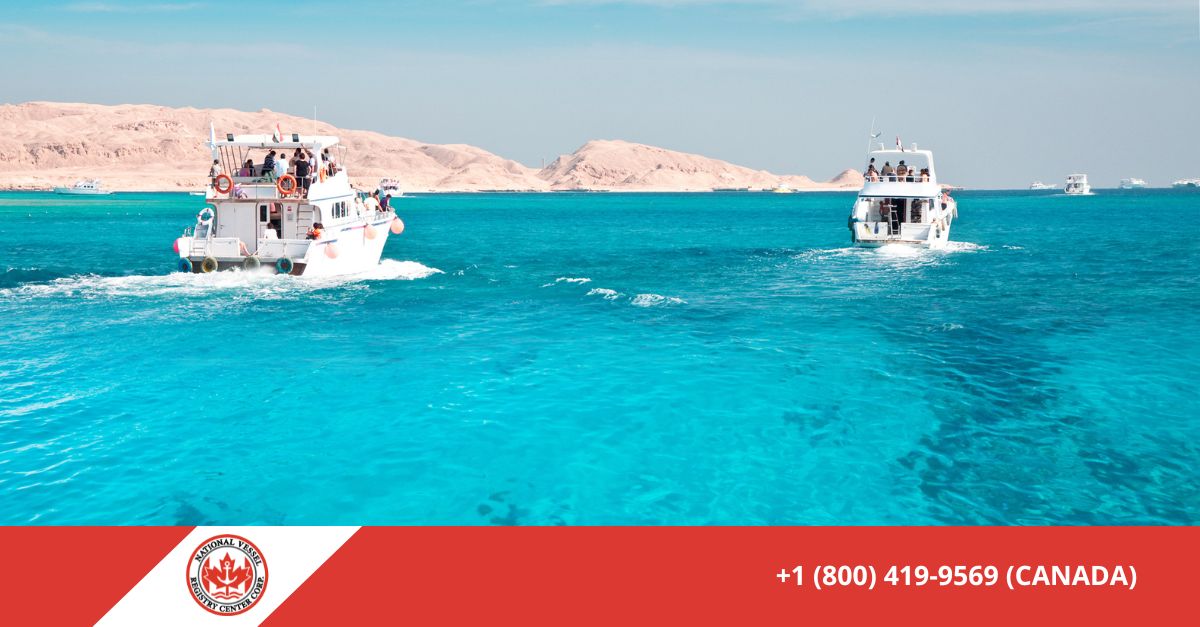 Make Your Registration With Transport Canada Easier
We make dealing with Transport Canada much easier for you at the National Vessel Registry Center Corp. As stated before, we are a third-party company that can electronically file applications and documents with the government on your behalf, making things more time and money-efficient. All of the forms you require can be found on our website. You can also complete all of the forms, upload your documents, and leave the rest to us. You will be able to file and obtain your paperwork much more quickly. You'll have fewer headaches and achieve greater success this way.