Transport Canada vessel registration can be done on the TC website or by visiting our site. We make the process much easier, as you have easy access to all the required forms. Whether you're registering a pleasure craft for the first time or wish to register your commercial vessel, we have the exact form you'll need to complete.
Transport Canada Vessel Registration – Understanding the Basic Requirements
For a Transport Canada vessel registration for a pleasure craft, your boat should have at least a 10 hp motor. This is also true if you plan to license it instead. Because you cannot obtain both a licence and registration, you need to know the difference between the two recordings.
While a licence gives you a number, like a car, to identify your boat in case of a marine emergency, a registration comes with some added amenities. Registration is also required if you need to take out a marine mortgage. If you own the boat and do not require financing, you might want to apply for the license. You can get assessed a $250 fine if you operate a boat without this form of vessel identification.
To register a pleasure craft, you'll need to prove you have secured title and show a bill of sale. Take a picture of the full side of the boat to include in your documentation. 
You'll also need to add a signed copy of a government-issued ID. If your boat is Canadian-built and you don't have a bill of sale, you will need to submit a declaration of ownership under oath.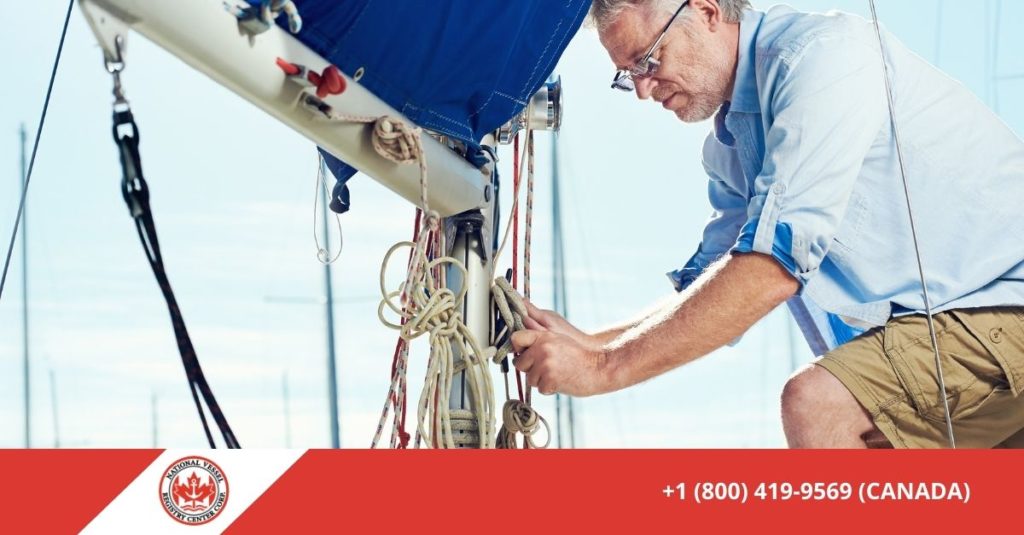 Registration of Commercial Vessels
We also provide registration for commercial boats. You can access the First Registration of Small Commercial Vessel on our site. This form is designed for registering a boat owner with a commercial vessel or raft that has at least a 10hp motor. Owners submit this registration for inclusion in the Small Vessel Registry.
However, if your commercial boat is over 15 gross tons, it will be added to the Canadian Register of Vessels. Per, the  Canada Shipping Act of 2001, boat owners who do not register their boats can be assessed hefty fines.
Naming Your Boat
Transport Canada registration does not stop at processing the form. Before you register your craft, you have to pick a unique name, as registration gives you this benefit. Naming conventions for a boat follow certain criteria. 
For example, refrain from using an article, such as "la," "le," "the," or "a." Make the name short and easy to read and pronounce. Don't give your boat a name that could be confused with an emergency distress signal such as "Mayday," or "SOS." 
How to Mark a Pleasure Craft for Registration Purposes
While you can use the name as a form of decor on a pleasure craft, it can still be used to identify you in case of emergency. The name and port of entry should appear on the exterior hull. Block letters from the Latin alphabet and Roman or Arabic numerals should be used that are at least 4 inches (10 cm) high. 
Marking a Commercial Vessel: What You Need to Know
If you register a commercial boat, you'll need to display the name of the vessel above the water line on each bow. You should also include the name of the boat and port of anchorage on the stern. The net registered tonnage and official number should appear on the inside hull, easy to read and see see. Mark tonnage in  Arabic numerals that are at least 4 cm tall. 
Recording the Tonnage and the Official Number
To record the tonnage correctly, you need to include N.R.T. (net registered tonnage) before the tonnage and and O.N. before the official number. If you use an "assigned formal tonnage method," you only need to add the O.N. on the inside hull as the tonnage number will not appear on the back of the certificate of registry. The assigned method is simplified and therefore is not calculated.
How Long Your Registration Will Last
Once you receive your vessel registration, it is good for 3 years. You must keep the certificate of registry onboard 24/7. The registration automatically renews after 3 years and Transport Canada will notify you 30 days before the certificate is due to expire. 
Keep Your Address Updated In Case It Changes
Make sure to keep your mailing address updated through our website. If certificates are returned, they may be canceled. You should receive your registration for your boat within 30 business days, provided you include all the supporting documentation.
Make the Transport Canada Vessel Registration Quicker and More Convenient
By using our site for your Transport Canada vessel registration, you can speed up the registration process, as applying is simpler. The same holds true if you choose to license a pleasure craft. In either case, we at the Canadian Vessel Registry, can assist you in your efforts of getting registered and licensed so you can operate your boat just that much sooner. Register your recreational or commercial boat now – fast and conveniently.