Vessel registration can be complicated, which is why we're here to help you with it. When looking at boat registration in Nova Scotia, it's important to know the specifics of what you need as part of the process. Let's take a closer look at these so that you're ready to take care of this process.
Boat Registration in Nova Scotia
The process for registering a boat in Nova Scotia, as well as the rest of Canada, is mostly a matter of submitting the right paperwork. This will be slightly different depending on your situation. For example, if you have a recreational vessel, then you won't need to register the vessel and will, instead, have to get a pleasure craft license. And, in cases of commercial vessels, the size of the boat will determine the kind of registration you need to get. It's also important to remember that in either case for someone to be eligible for ownership of the vessel, even if it is shared, they have to be a Canadian citizen, a Canadian resident, or a corporation incorporated under the laws of Canada.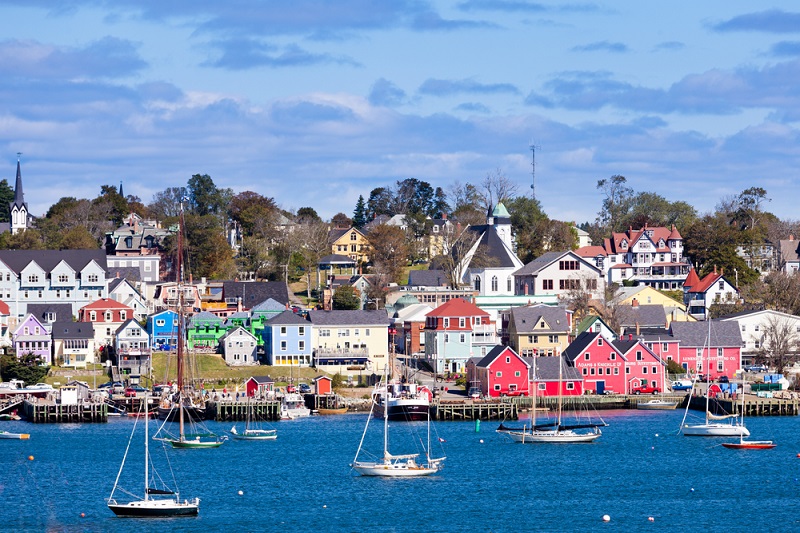 Registering Small Vessels
In Nova Scotia, if you have a small commercial vessel, there is a specific type of registration that you can get. This is, in some ways, simpler than that of the larger vessels. But how do you know if yours is considered a small vessel? Let's go over the Transport Canada guidelines for this designation.
The vessel is used for either commercial or non-pleasure purposes.

The boat is powered by an engine of 10 horsepower (7.5 kw) or more.

The vessel is under 15 gross tons.
If your commercial vessel meets these qualifications then you have to register it as a small vessel at the time of getting your boat registration here in Nova Scotia. It's important to know that if you don't have a valid registration for your commercial vessel, you might end up being subject to fines under the Canada shipping Act of 2001.
Registering Regular Vessels
Now, in cases of commercial or non-pleasure vessels with a gross tonnage of over fifteen tons, you will have to get the regular registration for it. By registering your vessel, you are not only establishing your own ownership over it; you are also giving it nationality. This means that your vessel will be allowed to operate without restrictions in Canadian waters as long as it adheres to the conditions of its registration. The process will then entail submitting certain forms and paperwork to Transport Canada outlining the state of the vessel, the owner's standing, and the purpose of the boat. All the relevant forms will be readily available here on our website for your convenience.
File Forms to Transport Canada
We understand that no one likes having to file paperwork, which is why we've made an effort to make it easier for everyone. Here on our website, you will be able to find all the forms you might need as part of the registration process for your convenience. Not only will you be able to fill them out here, but you can also submit them. If you have any questions, don't hesitate to reach out to us by calling +1 (800) 419-9569 or email us at info@canadianvesselregistry.ca.