Unfortunately, sometimes the activities and responsibilities of everyday life can interfere with the time that one would like to use while enjoying boating in Canada. The days that you are able to spend out on the lake and enjoy Canadian scenic views with the people you care about despite the demands of your job and family are days that you hold in high regard. However, if you fail to renew your boat registration on time, you might find that you will be unable to get the most out of your boat until your paperwork is brought up to date.
Boat registration renewal is a problem that occurs far too frequently. Whether you forgot the date or your renewal notification got lost in a pile of mail, forgetting to renew your vessel registration may rapidly turn into a bureaucratic hassle. Failure to renew your registration on time while spending time at sea may cause you to face fines and other penalties. To your relief, there is a straightforward method available at the National Vessel Registry Center for submitting the documentation required for your renewal in a timely and precise manner.
Finding Your Way Through a Complicated Procedure
You generally don't think of sailing as being associated with mountains of paperwork and making several trips to the post office. When you think about boating, freedom should be the first thing that comes to mind. The freedom of the vast lakes and scenic views, the cool breeze of the wind in your hair, and the sight of land far off as you venture into your very own small adventure. The ownership of a Canadian boat comes with a significant amount of responsibility, and as such, there are specific pieces of documentation that need to be kept updated. Your boat registration is definitely one of the most important aspects of said responsibility.
You're probably wondering how to navigate through the entire procedure of renewing your boat registration with Transport Canada. Although it sounds more complicated than it is, you'll still need to locate the necessary forms and gather any necessary supporting paperwork required by Transport Canada. Once you check to cover the required fees, you will need to bundle your application and take it to the post office as soon as possible. We understand that this process is a time-consuming inconvenience for someone who has a lot on their plate already.
However, renewing your Canadian boat registration has never been easier, thanks to the convenience of our online portal. With just a few clicks or touches of your fingers, you can easily renew your boat registration and get back out on the water in no time. One of the great things about renewing your boat registration online is that it's responsive, provided you have a stable internet connection and access to a smartphone or tablet. This is especially convenient if you're out on the water, or even at home, and need to renew your registration right away.
Boat Registration Renewal Made Easy With Our Online Service
In this day and age, most of the sales transactions and even social interactions that take place in our country take place over the internet.Touchscreens are currently the most popular input devices because they combine input and output into a single interface. It is not necessary to make an exception in order to renew the registration of your vessel. Working with an experienced private service like the National Vessel Registration Center lets you submit your registration renewal and a number of other documents through a secure, SSL-encrypted web portal that our team of experts has made available to anyone with internet access, no matter when or where they are.
Our website, which has been built for mobile use, may assist you in finishing papers in a matter of minutes, even if they are complicated or nuanced. Take control of your time. You can save yourself the trouble of printing out and manually filling out the  required documents by hand, and rushing to the post office before it closes for the day. Our online forms are streamlined and easy to fill out, and should you need additional evidence or documentation, like pictures or papers, we make it easy for you to upload them.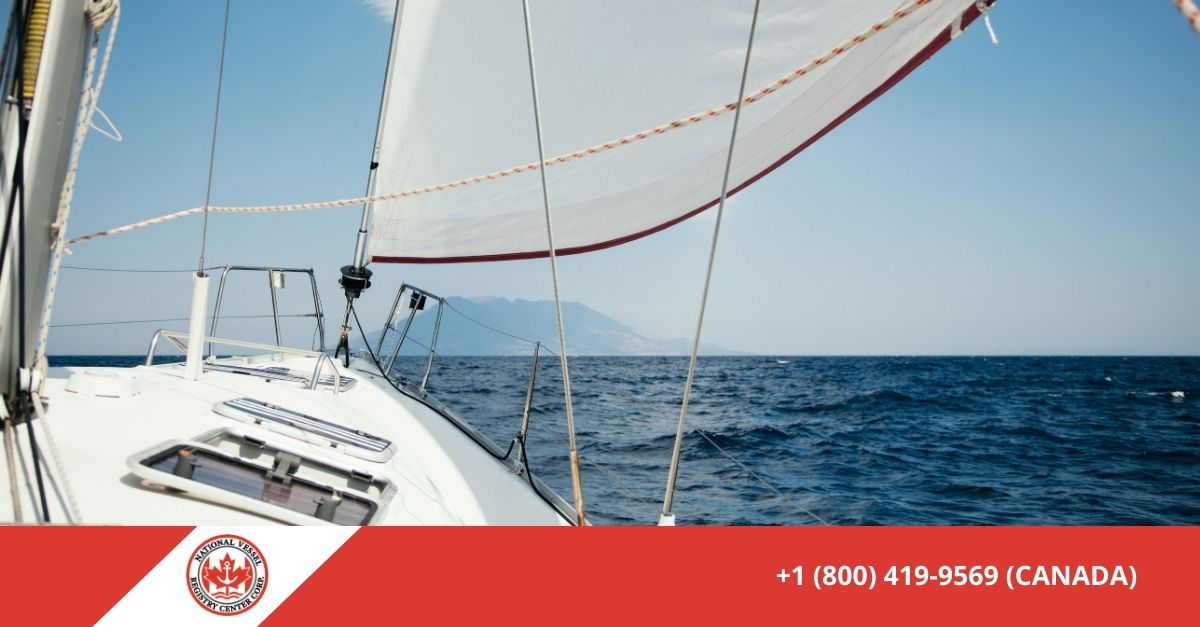 Get You Boat On The Water In No Time With Our Expert Assistance
Overall, renewing your boat registration with us is a quick and convenient process that allows you to focus on the things that matter most to you. So why wait? Start the renewal process today and enjoy all the benefits that the National Registry Center has to offer.
We are able to assist you with the acquisition of both new licenses and permits and the renewal of your boat registration. In order to better meet the needs and requirements of Canadian boat owners, in addition to our variety of online forms, we also provide additional information and documentation at the tip of your fingers. There's a high chance that you'll find everything you need when you browse our website. Don't forget to check the F.A.Q-section.