Have you heard of Canadian Vessel Registry sites but wondered if maybe they aren't on the "up and up?" Does it seem like there are a lot of sites out there that look like they're built not to make it easier to register your Canadian vessel, but they're built to make it easier to take your money? You can't be too careful on the internet. When it comes to your vessel, your money, you need someone you can trust. There are plenty of reasons that folks have come to us to help them with the licensing and registering of their vessels. 
A Fitting Analogy 
When your taxes are due, do you fill them all out entirely yourself? Or, do you go to see a tax services professional? Perhaps you use one program or another to make sure that you're saving as much money and time as possible. If you're like most folks, you use the latter two options. That's a very good way to think of our company. Sure, if you'd like, you can go through all of your Canadian vessel documentation yourself. But, that can take plenty of time and could potentially cost you more money, too. We expedite the process, saving you money along the way.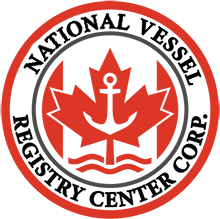 Security You Can Trust 
Our service wouldn't be worth it if we were unable to protect the data of our clients. Indeed, to that end, we've done everything we can to make our site as protected as possible. Our site is SSL-encrypted. What that means is that we have the best possible web security right now. For years, our customers have used our site with the peace of mind that comes from knowing their important data is protected. As new security measures become available, we'll avail ourselves of those as well. 
All the Forms You'll Need 
If you're like many Canadian vessel owners, you may have struggled in the past to find all of the forms that your vessel may need. Or, alternatively, you may have found the form that you needed once, and then, as circumstances changed, for you and/or your vessel, you were unable to find the correct forms for your vessel. That's just one of the reasons why we made it possible to find essentially every form that you might need for your Canadian vessel at our site. From the initial research, through registration, renewal, selling your vessel, and finding the next one, we offer it all right here. 
A Canadian Vessel Registry Home 
We know that, when it comes to Canadian vessel documentation, you have plenty of online options. So, we do everything we can to make sure that we have more features for our clients than what you'll find anywhere else. If you're struggling to figure out which documentation is right for you, or it just feels like too much of a chore to get it all done, we've got your back. You can find everything you need here at our site.