While Transport Canada serves as the hub for Canadian boat registration, you can still go through a platform, such as our site, the Canadian Vessel Registry, to get the job done. You can register your boat quickly and dependably using our website.
So, what is involved in a boat registration when you visit our site?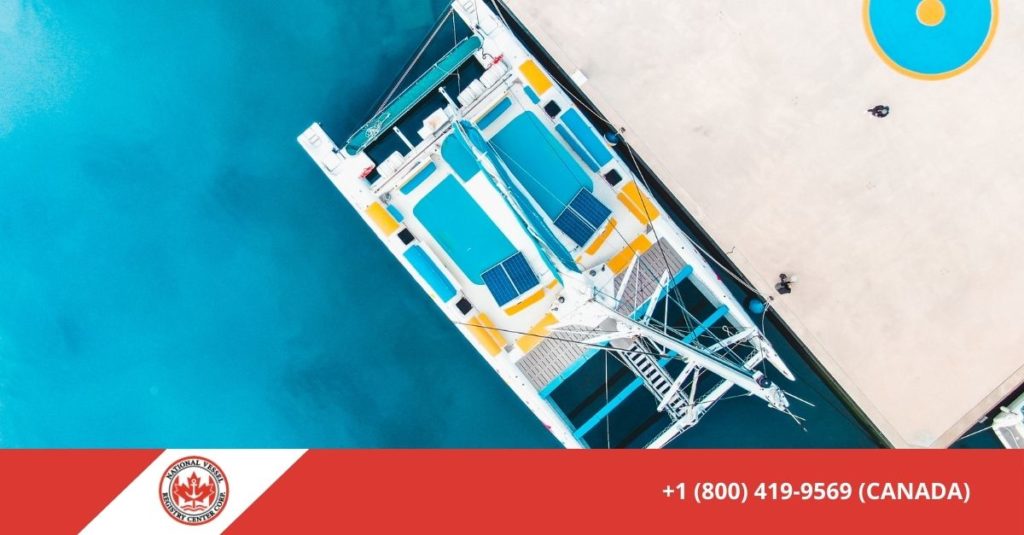 Why Transport Canada Requires Registration
Transport Canada requires that owners of leisure boats register their boats for identification and safety reasons. This also holds true for commercial boat owners. However, you can still refer to the Transport Canada (TC) site for more details. Our site just simplifies everything.
Legally, if you own a boat in Canada–pleasure craft or commercial–you should register a commercial vessel if it features a 10 hp motor (7.5 kilowatts) and is primarily used in Canada. Registration is not mandatory for pleasure craft owners. They can get a licence instead. However, registration for pleasure crafts comes with a few perks.
Registering a Pleasure Craft: The Advantages
If you register your pleasure craft (it should also have at least a 10 hp motor), you'll get to fly the Canadian flag onboard, and you can take out a marine mortgage by registering the boat. If you decide to finance your pleasure craft then, you're required to register it. You can also give your boat a unique name and include its port of anchorage.
If you register the boat through our site, the Canadian Vessel Registry, you can easily upload the necessary paperwork and pay for the registration with a credit card.
Is your vessel Canadian built? If so, you'll need to provide a Builder's Certificate. Also, it's important to upload bill(s) of sale to show the title sequence. If your boat was not built in Canada and it is pre-owned, all the bills of sale must be shown up to the time you take ownership. The boat should be clear of any encumbrances. This can be shown with a Deletion Certificate.
Commercial Boat Registration
Commercially registering a boat is called a bluebook registration. Therefore, make sure you fill out your application in full so you won't delay the process.
How to Register Your Boat on Our Site through Transport Canada
Select Your Boat's Name
Before you do anything, you'll need to choose a name for your vessel. This means your boat's name must be unique and easily remembered. You can reserve the name, once determined unique, for a period of  one year. You may also extend the reservation, if needed, at the end of the period.
Make sure the name does not cause confusion. For example, you don't want it to sound like a marine distress signal. A name that includes the word "Mayday," "Pan," or "SOS" should definitely be avoided. 
Also, you can't shorten the name into an acronym. Adding an article, such as "A" or "The" will not make the boat's name unique. If you suggest a name, such as The Playful Schooner" and another boat is known as "Playful Schooner," you'll have to choose another name.
A letter of authorization must accompany a boat name that references a resident or locale (city or town) in Canada.
Filling Out the Application: What You'll Need to Include
Section A of the registration application includes a spot to add the port of registry or the province for registration. 
The vessel's owners should be included in Section C. A Canadian boat owner who registers a vessel must be a Canadian resident or company, a foreign company, or a federal or provincial governmental agency.
Boat Ownership Shares
Ownership in a boat is provided in share holdings of 64 shares, which either are owned jointly or individually.
Mark the Boat to Make Everything Valid
Remember, Transport Canada will not validate the certificate of registry for your boat until you mark the boat in accordance with the instruction on the back of the registration certificate. If you own a pleasure craft, you must add the name or port of registry clearly on the outside of your boat. 
Commercial vessel owners must place the name on each side of the bow and include the name and port of registry on the boat's stern. The lettering/numbers on the bow should be 4 inches  tall and clearly readable using Latin lettering or Arabic or Roman numerals. The lettering for pleasure craft must be at least 10 cm high (abouat 4" tall)  and appear on the exterior, toward the front, on the hull.
Recording the Tonnage and Official Registration Number
Place the tonnage of the vessel on the interior of the hull in Arabic numerals at least 4 cm tall. The letters "N.R.T." should appear before the tonnage. The letters "O.N." stands for official number and must be placed accordingly before the numerals.
Registering a boat in Canada can be done much more easily if you review the registration forms on our site, the Canadian Vessel Registry. Doing so will give you a better understanding of what Transport Canada requires. 
Get Registered through Transport Canada via Our Website Now
Because we are an affiliate of Transport Canada, we can help get you registered quickly and successfully with our user-friendly forms and applications. Whether you're a new registrant or have previously registered through Transport Canada directly, we can assist you in getting your commercial or pleasure boat registered with streamlined ease and convenience.