Canadian winters can be long and punishing. After spending the past several months confined indoors, however, the signs of spring are finally emerging. If you own your own boat, or if you are planning to purchase one, chances are you are eager to get out on the water with your friends and family. Before you hitch your vessel to your truck and head for the dock, you will want to make sure that you have the proper watercraft license in Canada.
While having your own boat does afford you an unmatched level of freedom, there can be some paperwork that comes along with such a privilege. As lapsed licenses can have costly consequences, it is always smart to make sure that your documents are current. Think of it this way: you would not operate a car without a driver's license, right? So too should you approach a watercraft license–not only is it the law, but it is also a wise safety measure. Read on to learn more about boat licensing, as well as how you can acquire yours online.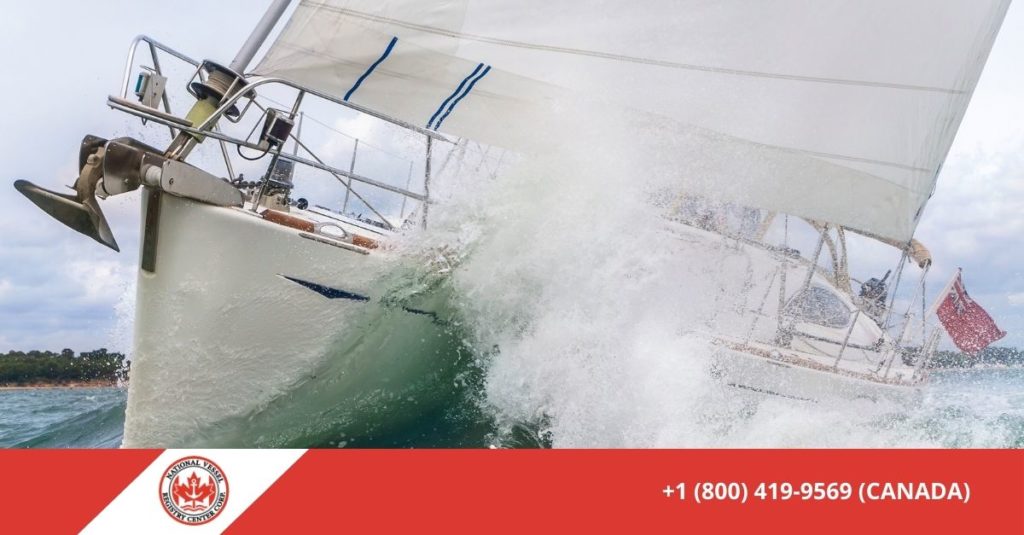 Who Needs a License to Boat in Canada?
Before you begin the process of seeking out a watercraft license, you should probably familiarize yourself with exactly who needs one. In simple terms, anyone operating a motorized vessel on Canadian waters needs to pass a competency exam and obtain a license. Whether your vessel is a fishing boat, jet ski, or sail boat with an auxiliary motor, you will want to make sure that you have a license.
In Canada, a boating license is officially called a Pleasure Craft Operator Card (PCOC). You can obtain your PCOC by taking an educational course on basic boating safety measures and then passing the required exam. Once acquired, your PCOC will be valid in all Canadian territories and provinces. 
What is a Pleasure Craft License?
Boat documentation terminology can get a little confusing to those not familiar with it. For example, a Pleasure Craft License (PCL) sounds very similar in name to a Pleasure Craft Operator Card, but it actually serves a very different purpose. A PCL is the actual license for your boat. You can think of it as sort of a motor vehicle registration, but for your vessel.
Have you ever noticed the string of numbers displayed on the sides of most boats? That ID number comes directly from your PCL, and you must place those digits prominently on your vessel. Specifically, your ID number should be well above the waterline on both sides of your boat's bow. You should also keep a paper copy of your license on-board at all times.
Any motorized vessel that features a horsepower of 10 or greater is required to have a pleasure craft license in Canada. There is an exception to this if you opt to place your boat in the Canadian Vessel Registry. 
What is Vessel Registration?
In Canada, vessel registration is a different layer of documentation than licensing. It is not required of all vessels, though it is available to anyone. You will need to submit a vessel registration if you are using your boat for any sort of commercial purposes on Canadian waters. This can mean booking sightseeing charters or commercial and industrial fishing practices.
If your boat is carrying a marine mortgage, you will also need to enter it within Transport Canada's registry. Additionally, if you are planning to travel on international waters while flying the Canadian flag, your boat must be registered.
There are, of course, certain perks that come with registering your boat. For example, you will obtain a name and identification number that are wholly unique to you. That can come in handy in the unfortunate event that your vessel is stolen or goes missing. You also receive the privilege of being able to fly Canada's flag proudly on your vessel. Having your vessel registered also allows you to forgo the process of obtaining and renewing a pleasure craft license.
Determining whether or not vessel registration or a traditional PCL is right for you can depend on a number of factors. Once you have settled on the option that suits your needs, you can source the proper paperwork from Transport Canada, fill it out completely, and mail it to their offices in Ottawa.
Get Your Watercraft License in Canada Online Today
It has been a long winter, and you are probably itching to get out on the water and catch some sunshine. You do not want to waste valuable time filling out paperwork and heading down to the post office. Fortunately, at the National Vessel Registry Center, we can help you submit your permit and license applications online.
We are a private service that helps boat owners get the documents they need using easy-to-fill web forms and an SSL-encrypted portal. To find out more about our services, take a moment to browse our site, or contact us by phone or email today.