The Small Vessel Regulations require that all pleasure crafts, of all sizes, that are equipped with one or more propulsion engines be licensed. The process of licensing a boat in Ontario is not necessarily hard but there are certain details you should be familiar with. 
At the National Vessel Registry Center, we provide a system to license your Canadian vessel that is as easy as 1-2-3. On our platform, you can process up to 26 different forms. You can also find hundreds of articles with useful information that we publish every month. If you still don't find the answers you're looking for, feel free to contact us at (800) 419-9569 or email us at info@canadianvesselregistry.ca. 
Step 1: Transferring Ownership
Whether you're buying or selling a vessel in Canada, it is mandatory for any pleasure craft to report a change of name and address and transfer ownership. This transfer is done by signing the reverse side of the vessel license. After that, the reverse side of the vessel license is given to the purchaser, who's obliged to complete and sign as well as submitting it to Service Canada for transfer within 90 days. 
If the documents establishing the date of changes of name and address are on board, a new owner can operate the vessel for 90 days after those changes are applied. The information in documents needs to be up to date.
Step 2: Registration
This step applies especially to those owners planning to navigate international waters. Registering your boat provides the benefit of proving your ownership. So in the event of an emergency outside of the Canadian maritime limits, you're covered. 
When you register your vessel, you need to choose up to three options to name it. Then, you complete the application, attach the necessary documentation to prove ownership, and pay a fee. The process is very simple and fast, and you can find all the steps on our boat registration online form.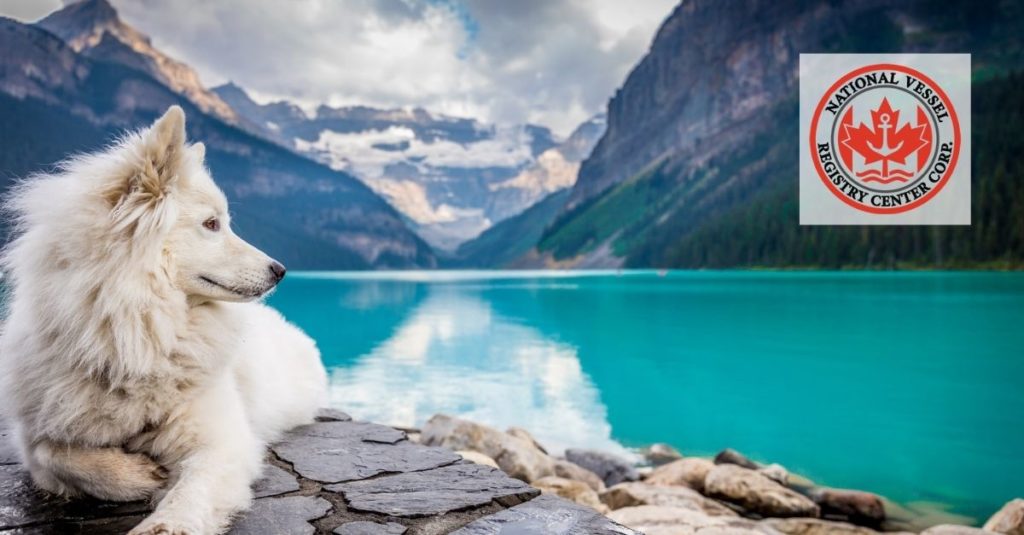 Licensing a Boat in Ontario Through Our Website
As the owner of a Canadian pleasure craft, you need to be aware of the rules and regulations that apply to navigating Canadian waters. Your boat's equipment, as well as your safety and the people navigating with you, are your responsibility. The National Vessel Registry Center, Corp. website was created to give you all the information and all the facilities to keep your vessel documentation updated.
WE ARE NOT Transport Canada. We work as a third-party agency that handles Canadian Vessel Registration processing to Transport Canada.