When you are shopping for a pleasure vessel or yacht for yourself in Canada, you may find that there are better options and prices available. Specially, if you buy your boat somewhere in the United States. Whether you buy the vessel new or on the secondary market, you can save some money on the transaction. Once you have agreed to purchase your boat, you must get the vessel from its current location into Canada. It is important that you follow the process of how to import a vessel into Canada today so you can get the boat into the country legally and without any hassles.
Have These Important Import Papers
There are documents that you need to have with you when you cross the border, either by water on the boat or by vehicle if you are towing the boat on a trailer across the border. You want to make sure you have your passport to show you are a Canadian citizen. You also need to have documentation like the bill of sale to show you are the owner of the vessel. Another important document is the title of the boat. It mist be signed by the previous owner or the dealership where you purchased the vessel.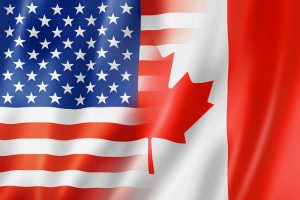 Paying Tax on Your Import Vessel
When you are learning how to import a vessel into Canada, you will see that you also must be prepared to pay tax on the vessel when you are crossing the border with the boat. The tax amount can vary depending on the vessel and where the vessel was built. Vessels built in the U.S. or Mexico are exempt from any duty to be collected under the current NAFTA agreement. Still, vessels built in other foreign countries will have to pay duty as well.
Getting Your Vessel Home
To make sure you know how to import a vessel into Canada properly, it is always a good idea to check with Canada Border Services so you can be sure you have everything you need when crossing. Once you have your vessel in Canada, you may want to go through the registration process to document your boat. Here at National Vessel Registry Center Corp., we can assist you with documentation. You can submit everything to us here at our website. We can take care of the processing from there. Our experts will send the documents to Transport Canada for you so you can get your documentation with ease.