According to the Canada Shipping Act of 2001, a pleasure craft is defined as a vessel used for recreation that doesn't carry any passengers. It can still carry guests, however; the difference between a guest and a passenger is that a guest does not pay a fee to ride on a vessel. A pleasure craft that is equipped with motors of 10 horsepower (equal to roughly 7.5 kilowatts) or more requires a licence to be legally operated within Canadian waters. But there are different forms for different Transport Canada pleasure craft licence applications, and the one you need will depend on how you acquired it or if your personal information is up to date. 
So what are the documents, and when should you use them? There are four in total- a licence for new pleasure crafts, a form for transferring a pleasure craft licence, a form for updating your information, and a form to request a copy of an existing Transport Canada pleasure craft licence.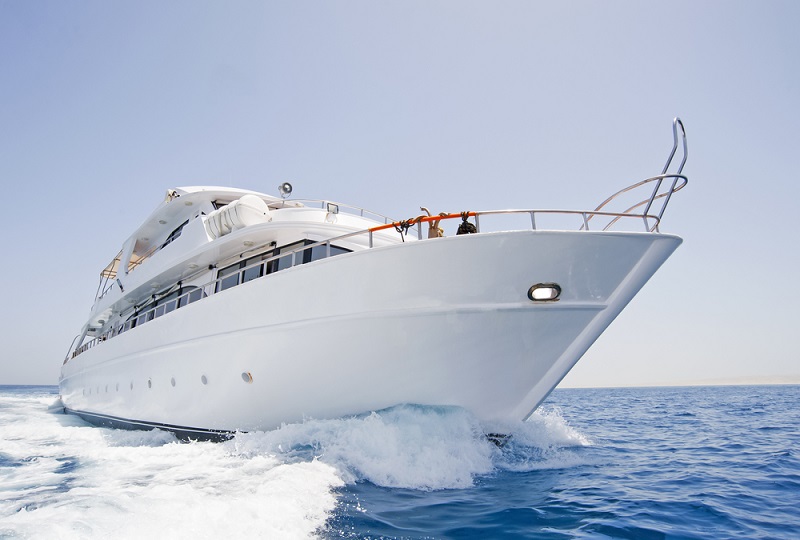 New Pleasure Craft Licence
A licence provides a pleasure craft with an identification number, also known as a licence number, which helps differentiate it from other vessels. For this reason, the licence number must be visible on the pleasure craft at all times, because it's what law enforcement or search and rescue personnel use when trying to find a missing pleasure craft. Remember that a licence does not provide proof of ownership for a pleasure craft, so it's important that you keep separate documents on you so you can provide evidence that you're allowed to use the pleasure craft.
Like with most licence applications, a new pleasure craft licence will ask for your personal information, information of a secondary owner (if there is one), and information about the vessel. You should also have the following documents handy in case you need to submit a copy of them:
Proof of ownership or bill of sale

Signed copy of a government ID for anyone who will be listed as an owner

A full side-view photograph of the vessel, in colour
If you are not the owner and are submitting the licence application on behalf of the owner then you will also need to supply a third-party authorization letter.  
Transfer 
If you are giving your pleasure craft to someone else then you will need to do a little more than hand over the keys. You will also be required to complete an application to transfer the licence to the new owner. Since the licence isn't proof of ownership, the new owner will need to have some sort of documentation proving that the craft is now theirs. When a licence is being transferred there are few more options for what constitutes proof of ownership. These include bills of sale, statutory declarations, wills, divorce agreements, court judgments, and signed agreements regarding the transfer of ownership.
Much like applying for a new licence, a transfer licence will need personal information about the new owner and a secondary owner if there is one.
Update 
If you have recently relocated or had any modifications made to your pleasure craft then you will need to submit the new information and update it. If your name has changed then you will also need to make the appropriate changes, as well as provide copies of supporting documentation. This can be:
Marriage certificate

Marriage registration form

Divorce decree

Adoption order
Duplicate
Whenever your licence is lost, damaged, or stolen then you will need to formally request a duplicate. This includes laminating your licence, as this can make it harder to read and render it obsolete from a legal standpoint. Aside from supplying the necessary information to identify you and your vessel, there is also a fee that accompanies a request for a duplicate.
One Less Thing to Worry About
If there are ever any issues with the application process chances are you will have to start over from scratch. As if doing it once wasn't frustrating enough, having to do it a second time can be enough to make someone want to forgo licensing their vessel altogether. Rather than deal with the hassle of handling so many different forms and trying to make sure everything is perfect, let us manage your application for you. After you supply us with the necessary information we will submit and manage the application for your Transport Canada pleasure craft licence on your behalf. And if you ever have any questions there's no need to worry – our team is always on standby, ready to help you out. You can get in touch with National Vessel Registry Center Corp by calling +1 (800) 419-9569 or by emailing us at info@canadianvesselregistry.ca.