When setting sail, your Canada boat registration is just as important as your safety equipment, for it's the certificate that validates your operations. Should you lose it, it's very important that you replace it promptly.
The Problem with Losing your Boat Registration
Nowadays, more and more documents can be kept and used simply as digital copies, such as leases or contracts. However, when it comes to other pieces of documentation, a hard copy will always be necessary in order for it to be valid. Think of things such as your passport or your driver's license. These are only valid when you actually present them in a physical copy. This is the same case for your Canada boat registration. You will need to make sure that you always have a valid physical copy in order to make use and enforce your claim of ownership and registration over the vessel. Taking this into account, what are you supposed to do if you misplace or damage your certificate of registration?
Get a Replacement Certificate
Don't worry. If you lost your registration, you don't have to go through the process to register your vessel all over again. Your registration is technically still in place, you just don't have a physical claim to it. What you need to do in order to get things back as they should is apply for a certificate of replacement with Transport Canada. This way, you will be able to receive an original copy of the certificate to replace the one you've lost. You can do this directly with them or, if you wish to make the process easier for you, you can go through it with us here at the National Vessel Registry Center.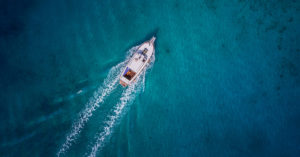 Apply for a Replacement
So, what do you need for the application itself? Believe it or not, not a lot. All you need to do is find the form for a replacement certificate on our menu. Then, you just need to fill out the official number, the vessel name, and the port of registry, as well as provide the reason why you are looking for a replacement. Then you just need to fill out your contact information and pay the processing fee (which is currently $135 CAD). Pretty simple, right? Like we said, you could do this directly with Transport Canada, but here you will be able to go through the process without having to worry about whether or not there will be mistakes in the processing. We can make sure everything is in order for you to have your new certificate in no time.
All Your Canada Boat Registration Needs
Whether you are registering a new vessel or getting a new certificate, we can help you with everything related to your Canada boat registration. Our job is to make every maritime process easy for you, whether it is for new registration, a transfer, or a change in ownership. All these forms and more are readily available on our website for you to fill out. If you have any questions, don't hesitate to reach out to us by calling +1 (800) 419-9569 or email us at info@canadianvesselregistry.ca.