There are few words that are perhaps more satisfying to say than "pleasure craft." To hear those words together evokes images of wonderful, lazy days in the sun, on the water, with those you care about most. However, if you're worried about your documentation, licensing, and being stopped by the authorities, then it's hard to enjoy even the best times on your pleasure craft. We can help you to have the right pleasure craft license (or documentation) for your vessel as well as your peace of mind. 
Do You Need a Pleasure Craft License?
"It makes sense that I would have to get one of these licenses for my pleasure craft," countless vessel owners think. While that certainly makes sense, it may not be true. For example, if you have a pleasure craft with a motor that uses less than 7.5 kW (ten horsepower for our American friends) then you don't need to get this licensing. By that same token, if you've decided to go the route of vessel registration, then you don't need to get a license, either. That said, those pertain to a minority of pleasure crafts. For the most part, getting this license is part of owning and operating a pleasure craft in Canada. 
Do You Need to Get a License Immediately? 
When you get a pleasure craft (or really any vessel) many vessel owners have twin, competing feelings of "I want to go out on the water now now now" and "I have to get all of my documentation in order first." While the latter is certainly a valid, understandable concern, licensing a pleasure craft is actually the rare form of regulation that actually gives you a viable grace period. You have 90 days from purchasing the craft to get your license. During that time, you are required to carry documentation with your name, address, and the date you purchased your vessel. Obviously, you don't want to procrastinate too much. Ninety days can go faster than you think. But, if you want to take your boat out as soon as it's yours, there's nothing wrong with that.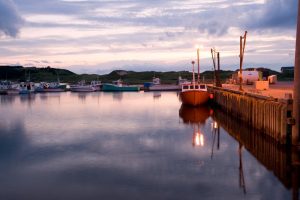 Where to Get a License: Right Here 
At our site, you can get the licensing you need for your pleasure craft. Moreover, you can renew it, too, when the time comes. Should you need to update it (when you move) or transfer it (should you sell the vessel) you can do that at our site, too. We've built our company to be your one-stop-shop for documentation during the life of your vessel and beyond.
Should You Require Documentation and More 
Earlier, we mentioned how some folks will, instead of getting a license, find that documentation is the right decision for their vessel. You can, of course, find all of those documents at our site, too. Essentially, no matter what kind of Canadian documentation you need for your vessel, you can find it and submit it here. For more, email us or call (800) 419-9569.