Is it finally time to turn your dreams of boat ownership into a reality? If so, the start of a new year can present a great time to do so. As another boating season is quickly approaching, purchasing a vessel of your own can give you a new hobby that allows you to enjoy the great Canadian outdoors. What could possibly be better than spending your evenings and weekends out on the water, casting lines or just plain sightseeing with your friends and family members? While boating is certainly an activity that can be enjoyed by all, it is not exactly something you can just dive right into. At the outset, you are going to want to explore the different types of vessels that are available for purchase, as boats in Canada can come in a multitude of varieties. Whether you are looking for a modest fishing boat, or a larger vessel for commercial purposes, you can likely find what you are looking for on the new or secondary market. After you have perused "for sale" listings and found a seller that meets your budgetary needs, you are one step closer to leaving the dock. Before you head out on the lake, though, make sure you have the proper Transport Canada boat registration or other documentation that you need to operate your boat in accordance with the law.
Canada's pristine and scenic waterways are a great source of national pride–and for good reason. With hundreds of thousands of lakes, numerous winding rivers, and coastlines on both the Pacific and Atlantic oceans, there are nearly endless opportunities for exploration in your new boat. Of course, as we Canadians take great pride in our waters, you have a responsibility as a boat owner to do your part to preserve them for future generations. One way in which you can meet this obligation is by keeping your Transport Canada documentation up-to-date. As the country's main transportation agency for matters of both land and sea, Transport Canada serves an important function within our government. Tasked with maintaining a thorough registry of the vessels operating on our waters, this agency may require you to complete the process of acquiring a Transport Canada boat registration. As you will discover in this article, there are some forms that you will need to complete in order to accomplish this, and at the National Vessel Registry Center, we can help you get what you need online.
Which Boats Require a Transport Canada Boat Registration?
No matter what type of boat you end up buying, you can think of it, in many ways, as similar to a motor vehicle. If you think back to when you bought your first car, you had to first obtain your driver's license, and then you had a duty to complete a vehicle registration. Well, there is a similar process to complete with a motorized vessel. You will want to acquire a boating license, also called a pleasure craft operator card (PCOC), which demonstrates that you have a basic competency for the safe operation of a vessel. This is done by taking an instructional course and passing Transport Canada's requisite exam.
If your boat is used for purely recreational purposes, and it has an engine of 7.5 kW (10 horsepower) or more, you will also need to obtain a pleasure craft license (PCL). This is done by submitting an application, a bill of sale, and a full-size photograph of your boat to Transport Canada. Should you be using your boat for commercial purposes, or if you are traveling abroad under the Canadian flag, you will need to enter your boat into the National Registry. This is also the case for boats that are financed with a marine mortgage.
To get your vessel registration, you will need to complete a bit of paperwork. First, you will want to fill out a Form 1 – Application for Vessel Registration. You will also need to complete a Form 3 – Statement of Qualification for Vessel Registration and obtain a tonnage measurement. Next you will want to obtain four photographs of your vessel (one of each side). You should then package these items together and mail them to Transport Canada's offices in Ottawa for processing. Of course, there is also a simpler, online way, and that is by working with us at the National Vessel Registry Center.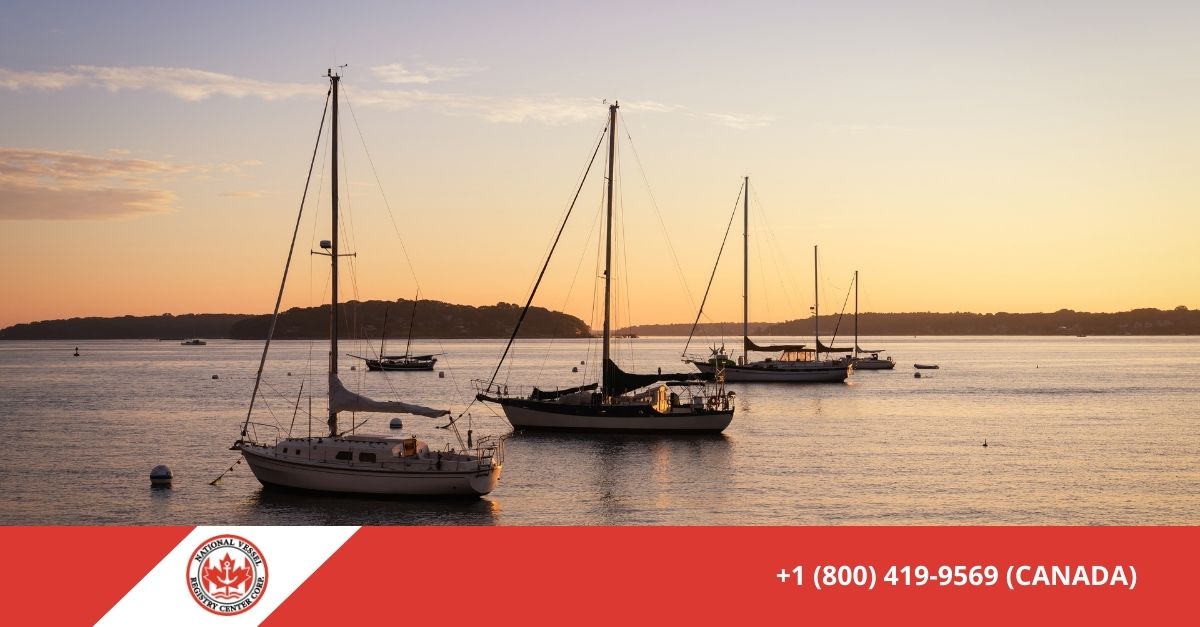 Use Our Web Forms to Get What You Need
Whether you need a vessel registration, a pleasure craft license, or a host of other documents, we can help. We have easy-to-complete web forms for all of your Transport Canada paperwork needs. To learn more about how we can help you, take a few minutes to explore our website. Pay close attention to our F.A.Q-section.