While the idea of buying a boat in Canada for a water adventure is exciting, you still need to be clear about the buying process. Purchasing a boat is not just about buying a vessel and operating it. You still need to know the rules about licensing, operation, and registration. Otherwise, authorities can assess heavy fines and penalties.
Negotiating a Price 
When it comes to buying a boat in Canada, two rules apply:
Don't buy a boat at its listed price

Do check the current market for boat prices
Never buy a boat for its listed price without checking the market first. Go online and perform a search. The more you research the market, the easier it will be to negotiate the price. Also, you might think of attending a boat show while the lakes are still frozen. The Toronto International Virtual Boat Show website hosts a boat preview online.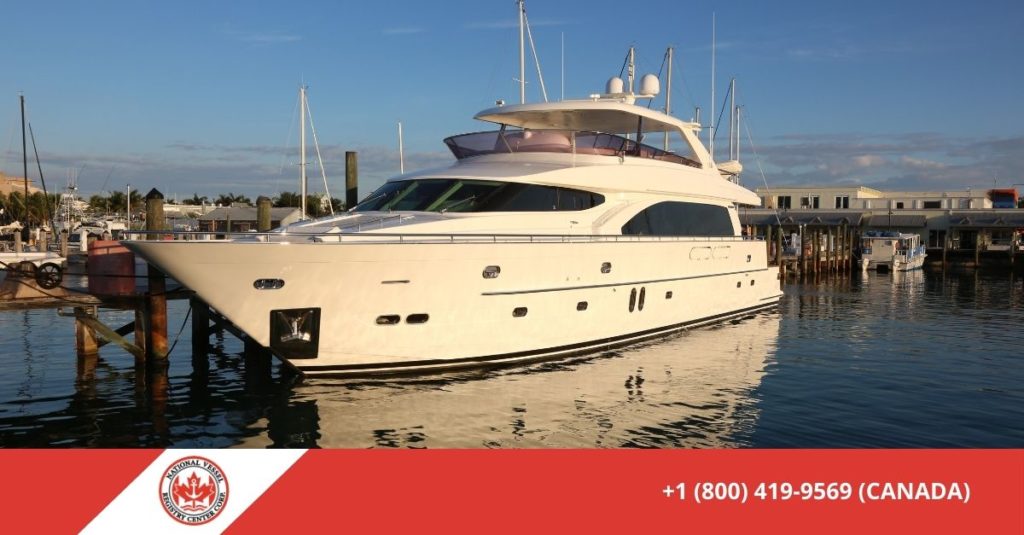 Boat Maintenance  and Budgeting
Remember, buying a boat in Canada involves more than paying the sales price. You also have to remember to do the following:
Don't overlook the added expenses involved in buying a boat

Do write down all the costs related to the sale and operation of the boat.
Keep in mind that you will pay more than just the cost of the boat. You also have to pay for regular upkeep, insurance, mooring, certification, fuel, winterization, registration, and licenses. In addition, you are responsible for all federal and provincial taxes on the boat's sale price. Therefore, what you pay for a boat does not end there. You also have other expenses to consider.
For example, RatesDotCA emphasizes that winter storage can get quite pricey for some boaters. So, you need to know all the costs involved in operating and maintaining your pleasure craft.
Agreeing to Make a Purchase
Once you agree to buy a boat, you need to formalize the agreement. To follow through on the transaction, it's important to remember – 
Don't buy a boat without getting everything in writing

Create a written contract or a purchase agreement
To buy a boat or sell a boat, you need to establish a written agreement – setting forth the terms for the purchase. A contract usually includes terms for conducting a marine survey for the vessel. This stipulation is binding unless the survey does not cover a material defect unknown to the buyer or seller. A 10% down payment is typically required at the time of signing.
Check for a Hull Serial Number
If your boat was built after August 1981, it should have a hull serial number. Therefore, remember –
Don't overlook asking the seller about the hull number.

Do have the number inscribed on the boat if it is missing.
Transfer/Application for a Pleasure Craft License and Other Documents
Finally, you need to make sure you have all the legal documentation you need to operate your pleasure craft. Therefore, keep the following in mind; 
Don't overlook the requirements for transferring, registering, and operating your boat

Do the due diligence needed for getting a license, registration, and boat operator's card
Transferring or Applying for a PCL
When buying a boat in Canada, you need to obtain a pleasure craft license (PCL) if your boat has a motor of at least 10hp or 7.5kW. 
You also need to use this document for transfer. However, the PCL does not show proof of legal title. To prove you are the legal owner of the vessel, you need to register your pleasure craft. Registration also requires that your boat have a motor of at least 10hp.
The PCL is free for recreational boaters. You will receive a number to place on each side of the bow of your boat for identification. If you transfer the license, you will receive an acknowledgment number for display on your vessel. The letters should be displayed in block characters at least 3 inches or 7.5 cm in height. A copy of the PCL should be kept on board at all times.
Getting the Boat Operator's Card or PCOC
The PCOC. or operator's card is required for all boaters to show proof of competency. You need to take a course affiliated with Transport Canada and pass the exam. Applicants must pass the test with a score of 75% to receive their operator's card or boat license. It should be carried on board at all times.
Registering Your Boat
To register your boat, you need to go through Transport Canada or a third-party affiliated website. Registration, like licensing, is required for a boat that has at least a 10hp motor. 
The registration allows you to receive an official number for your boat, fly the Canadian flag, and use the boat as collateral for a marine loan. You can also give your boat a unique name that you can display on your vessel. Both the PCL and registration enable search-and-rescue personnel to find you in case of a marine emergency.
When buying a boat in Canada,  visit the Canadian Vessel Registry. Or give the agency a call at 1 (800) 419-9569 today about licensing and registration. The third-party provider features easy registration and licensing through Canada's go-to transport registry, Transport Canada.