Has it always been a dream of yours to own your own boat? If so, you can hardly be blamed. Having the freedom to venture out on the water with your friends and family whenever you would like to is a great asset to your leisure time. Canada is home to a great bounty of lakes and rivers, as well as vast and expansive coastlines, so if you are an aspiring boater, Canada is a great place to be. Before you close the deal on your boat purchase, however, you are going to want to understand who needs a vessel license to operate a boat on Canadian waters.
Think about it this way: You would not get behind the wheel of a motor vehicle without the proper license, and you can apply this same principle to boating. You will want to understand, though, that vessel licenses, boat licenses, and vessel registrations can all mean different things. By building a solid base of knowledge of the paperwork you need to operate your boat legally, you can minimize your time stuck on the dock waiting for your paperwork to process.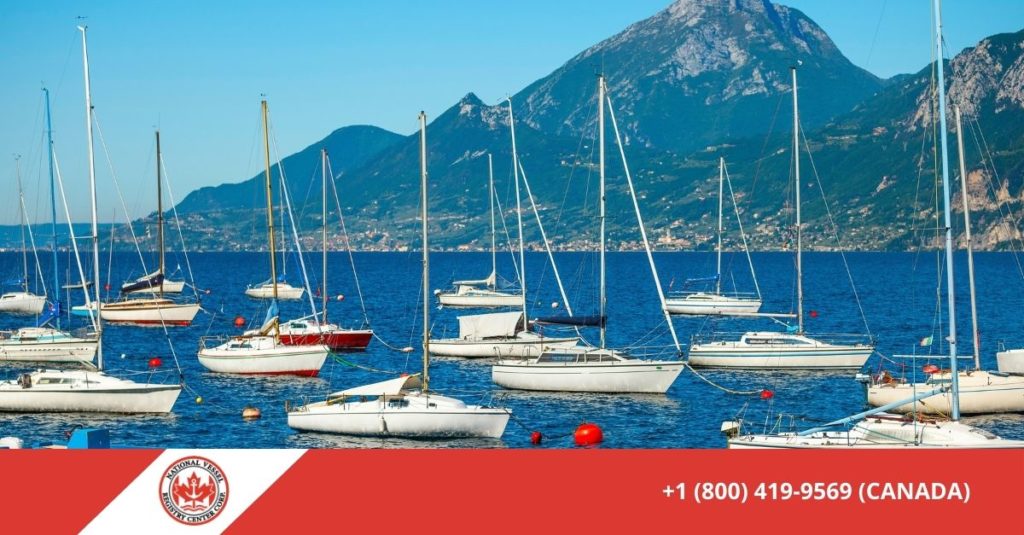 Which Boats Require a Vessel License?
If your boating ambitions are on a smaller scale, say, more in the realm of kayaking or canoeing, you may not need to worry too much about getting a boating license. Should you be planning to operate a motorized vessel, you may want to begin the process of obtaining what is called a Pleasure Craft Operator Card (PCOC), which is the official name for a boating license in Canada. 
A PCOC is required when operating a motorized boat that features or horsepower of 10 kW or more. This extends to personal watercraft, such as jet skis, as well as sailboats with engines. PCOCs are issued at the federal level from Transport Canada, and they represent a basic level of competency for safely operating a boat. You can obtain your PCOC by taking an educational course and completing the requisite exam. 
The fines for boating without a valid license can be steep, so it is prudent to ensure that your PCOC is current and on-board your vessel at all times. It can also be easy to get your PCOC mixed up with what is called a Pleasure Craft License (PCL). A good way to separate the two is to remember that a PCL is for your boat, while a PCOC is for the individual driving the boat.
Process Your Boating Documentation Online
If you are interested in acquiring a boating license, a PCL, or perhaps a vessel registration, there are traditional avenues for doing this. You can source the forms you need from Transport Canada, fill them out by hand, and return them to their offices in Ottawa for processing. Of course, there is also a quicker, easier way.
At the Canadian Vessel Registry Center, we are a private service that allows boaters to process their Transport Canada documents online in just a few easy steps. Using streamlined web forms and a secure portal, you can submit your applications in just a matter of minutes. To learn more, contact us today.