A vessel in Canada has very specific guidelines under which it needs to operate, mostly pertaining to its registration and general standing. Here's a quick guide in case you have questions about boat registration numbers in Canada, as well as vessel names, hailing ports, and transcript consults.
Getting Boat Registration Numbers in Canada
In order to get any sort of identifying numbers for your vessel, as well as to make its name and hailing port official, you will need to register the vessel with Transport Canada. This government agency, which regulates and organizes everything related to transportation across different means. This includes maritime transportation, which is why you register your boat with them. To do so, you need to fill out the corresponding initial registration form, which is easily accessible here on our website, and submit it to Transport Canada. We also provide you with the right platform to send in your application to be reviewed by Transport Canada.
Displaying the Numbers
Contrary to what some people believe, once you have registered your vessel and received your unique identifying number, you don't have to properly display it on the hull of your boat. That's right, the identifying numbers are only meant for your registration documents. However, you will certainly need to display the name you gave the vessel, as well as its hailing port. In order to do so, you will need to use letters that are at least ten centimeters tall on both sides of the hull of the vessel. You can either paint these or affix them to the hull as long as you keep in mind the size specifications, as well as their position well above the waterline.
Consulting the Database
The identifying vessel number will also come in handy when you have to look up information relevant to the vessel. After all, there is a lot of information stored on the Transport Canada database, and it can come in very handy in a lot of different circumstances. For example, if you need to cross check information, consult previous ownership documents, or provide proof of the vessel's financial standing, you can always submit a request for a transcript. This will be a comprehensive history of the documentation associated with the vessel in question, be it related to its different ownerships, its finances, or its history. Just head over to the transcripts option on our menu and fill out the form to request yours.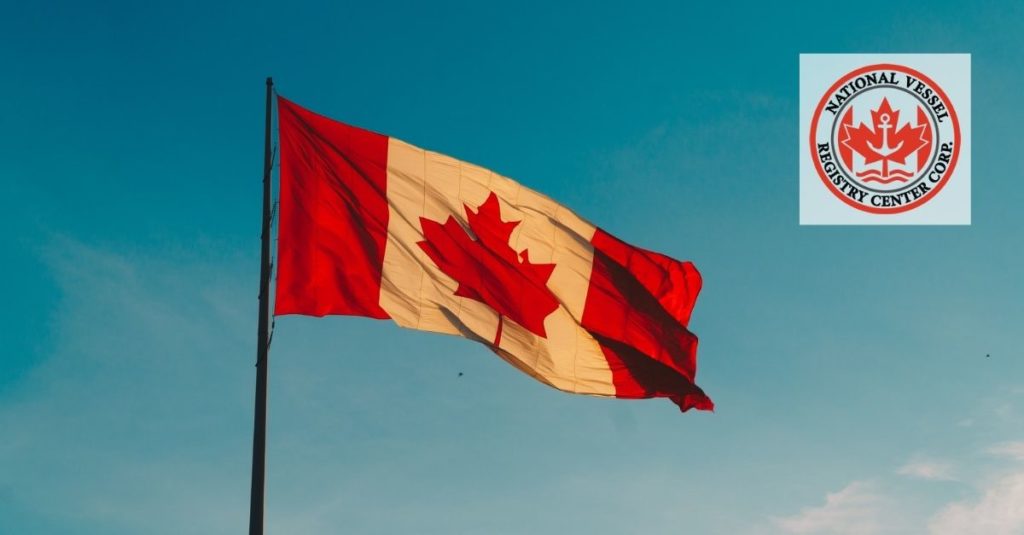 National Vessel Registry Center
The thought of having to submit forms to a government agency might sound pretty tedious, but we at the National Vessel Registry Center Corp. make everything a lot easier for you. Not only will you find all relevant forms here, including those needed to register your vessel or request an abstract, but you will also be able to submit them to Transport Canada through our platform. If you have any questions about the process, don't hesitate to reach out to us by calling +1 (800) 419-9569 or email us at info@canadianvesselregistry.ca.