Buying a boat of any size is certainly cause for excitement. Whether you are purchasing a small canoe, or you are closing on a large yacht, the joys of the open sea can be on your horizon. Before you untie from the dock, however, there are some practical matters you may need to sort out. For starters, you should determine whether or not your boat requires a pleasure craft license.
A license indicates that your boat is documented with Service Canada. When you are issued a license for your boat, you receive a unique identification number that must be affixed prominently on your vessel. For their part, Service Canada keeps a database of vessels in order to maintain the safety of our waterways and, in some cases, to aid in the rescue of lost boats. Read on to learn more about which boats need a pleasure craft license.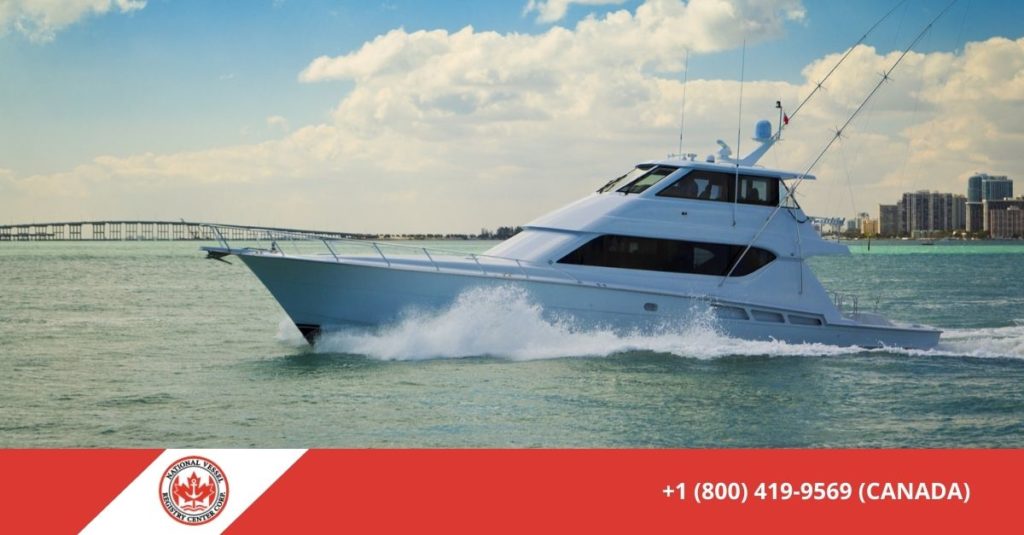 Vessel Requirements for a Pleasure Craft License
Not all boats require a license in Canada. In fact, you only need to complete this documentation process if your vessel is motorized with horsepower greater than 10 (7.5 kW). As you can imagine, this applies to a large portion of motorized boats, including personal watercraft such as Sea-doos. 
Even if your boat does not require a license, you can still apply for one. Having your boat licensed may afford you some peace of mind in the event that it goes missing or is stolen. Your unique identification number can make it easier for authorities to locate your vessel.
What is a Registration? Do I Need One?
Though it sounds understandably confusing, a vessel registration is different from a boat license. Registration is required if your boat is being used for any commercial purposes, including fishing or sightseeing charters. Your vessel must also be registered if it is carrying a marine mortgage, or if you will be sailing on international waters while flying the Canadian flag.
Similarly to applying for a license, you can register your vessel even if you are not required to, thanks to the Canada Shipping Act of 2001. With registration, your vessel is given a completely unique name of your choosing, which allows you to put an individualized touch on your boat. Having a registration also means you are exempt from having to get (and subsequently renew) a license.
Process Your Documents Online
Whether you need a license or are interested in registering your vessel, filling out the necessary documents can be a hassle. Luckily, at the National Vessel Registry Center, we offer simple online forms that allow you to complete your applications in minutes. We also offer forms for a myriad of other vessel documentation needs. If you have any questions, one of our seasoned customer service experts is standing by and ready to give you answers. We also employ an SSL-encrypted web portal, so you can take solace in knowing your private data is securely transmitted.