While you are out on the waters, peacefully sailing on your vessel, you notice that another boat is heading in your direction. As you stare into the flashing lights, you quickly come to the conclusion that you are being pulled over by the police. The police are a common sight on the roads, but it is much less common to be pulled over while you are on your boat. Not adhering to safety standards and not having the necessary permits and vessel registration is a quick way to start accumulating fines with the corresponding government agencies. So what are the most common reasons that boaters get fined? And most importantly, what steps can you take to avoid being issued a ticket?
Having the Right Gear
Life jackets and other personal flotation devices (PFDs) are the first things that law enforcement officers look for in any situation involving boats and water. Although standard, non-inflatable PFDs make up the majority of the market, depending on your needs, an inflatable PFD may be the best option for you. Every person who is on board is required to have a PDF, which needs to be in good condition and not show any signs of wear or be missing any of the fasteners. If the user isn't wearing their own, they have to be easy to get to, and if it's an inflatable life jacket, the user has to be at least 16 years old and wear it at all times.
Valid Pleasure Craft Operator's Card (PCOC)
According to the Canada Shipping Act, the operator of the boat is required to have a valid PCOC with them at all times while operating the vessel, and the fine for not having the card onboard is approximately $300 (even if you have one at home). It is highly recommended that you also bring another form of identification with you. Because the PCOC card does not contain a photo, you will probably need to submit another form of identification in order to prove that you are indeed the person named on the card.
Open Alcohol Beverages Or Cannabis On Board
It is okay for you to transport these items, but you have to make sure they are covered, stowed, and out of sight the entire time. On board a boat, you are not permitted to have any open alcohol containers or cannabis containers. (The only times when you are allowed to "consume" on your boat are when you are moored or anchored and you have permanent washroom facilities, cooking facilities, and sleeping accommodations onboard.) Also keep in mind that individuals who are paddling canoes, kayaks, paddle boards, or any other type of watercraft are subject to this regulation too. The operator could be fined $215, and each passenger could be charged an additional fine for their participation in the infraction.
Using Your Vessel For "Towed Sports" Like Water Skiing
If you're planning to use your boat for waterskiing and other similar activities, you are required to have a qualified spotter. It should come as no surprise that you cannot operate the boat safely while also keeping an eye on the skier. A further requirement of this regulation is that there must always be an empty seat in the boat for each individual who is being towed, in the event that it becomes necessary to bring them on board. If you want to pull someone behind you in personal watercraft, you'll need one that has three seats, and you'll only be able to pull one person at a time. You need a minimum of three seats because you have a driver, a spotter, and one rider.
Having a Pleasure Craft License
A Pleasure Craft License is required for all powered vessels, and the number of the applicable Transport Canada vessel license must also be prominently displayed on the bow of the vessel at all times. You are also required to have the registration with you on board, as well as ownership of the vessel (or copies of ownership documents). In the event that you do not possess the license registration, you will be subject to a varying number of penalties depending on the circumstances.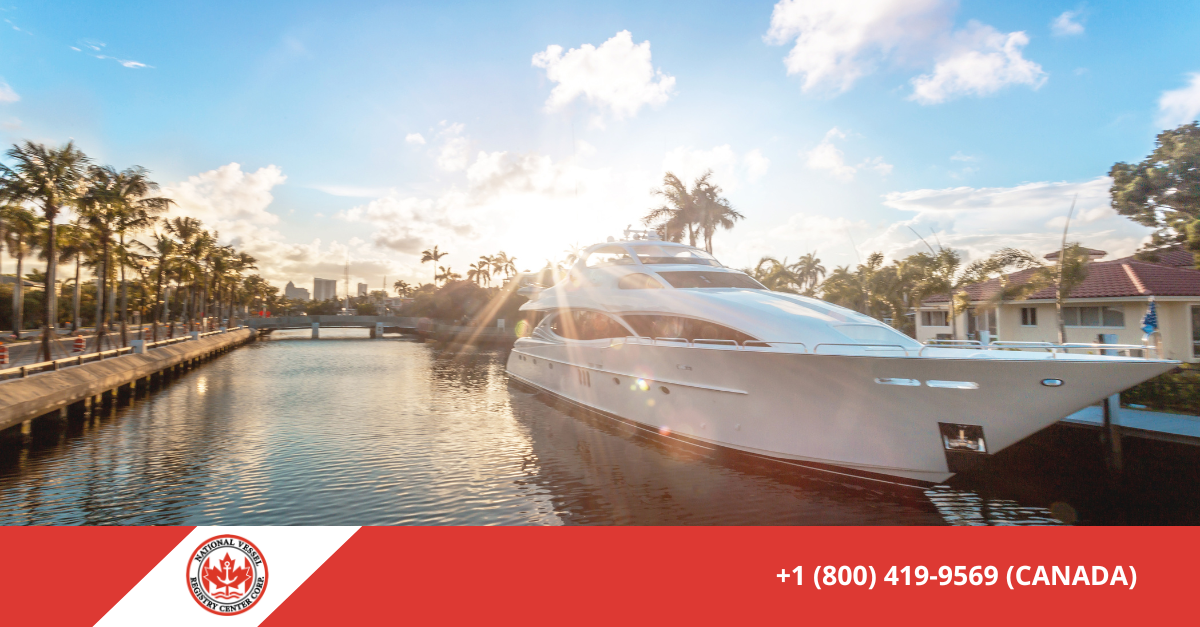 Getting Your Permits The Quick and Easy Way
In light of the above information, you can now make a more informed decision when choosing the right course of action in order to have all the necessary and proper vessel registration and avoid any sort of fines. After making that decision on what license you need, you can send your application to the right government department by printing the necessary PDFs from the Transport Canada website, filling them out by hand, and mailing them in. Or you can avoid wasting effort and time by teaming up with us at the Canadian Vessel Registry. For all of your Transport Canada documentation needs, we provide a variety of straightforward online forms. Check out our Frequently Asked Questions page or shoot us an email if you need clarification.