Purchasing a boat, either for personal or commercial reasons, is a significant move and investment for you. You likely have spent a lot of time looking for just the right investment. After you found the boat that you want, you want to work through the transaction as easily as possible. And o course, you want to make sure all goes well. Many people find that buying a vessel on the secondary market can be a much better investment for them. You usually pay less than what it costs for a new boat. When you buy a boat in this manner in Canada, you will have to go through the process of transfer of Canadian boat registration. That way you can be listed properly as the new owner of the vessel.
What You Need for Transfer
To show the transfer of ownership, there will be paperwork that is required that you will need to submit to Transport Canada. This is the government agency that oversees vessel registry in the country. You will need to present the Bill of Sale of the transaction. This is something you should get from the previous registered owner of the ship at the time of the deal. You will also need to fill out the appropriate forms to show that you are qualified to be the new owner. If you are part of a new ownership group, each new owner must complete their own form as well.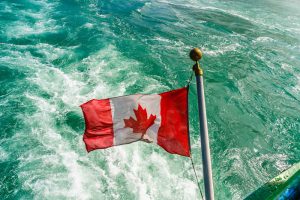 Filing Your Transfer Paperwork
To get a transfer of Canadian boat registration, you must file the paperwork with Transport Canada. You can fill out paperwork with them by printing forms from their website. Then, you need to mail them with your supporting documentation. The process can seem a bit complex and confusing. And if you make any mistakes the forms will be returned to you. This means you must file again, which delays the reception of your new registration.
Making a Transfer Easier for You
If you are unsure what to do to get a transfer of Canadian boat registration, you can come to us at National Vessel Registry Center Corp. We are an outside agency, unaffiliated with Transport Canada, that can file documents and forms on your behalf. We have experts to look at your application to make sure it is correct and has supporting documents, and we can then submit everything for you to help smooth the process. Find the forms you need and fill everything out here on our website so you can get through the process quickly and easily.