When you first decided to purchase a boat, you probably envisioned yourself out on the open water, the wind in your hair, and not a care in the world. You may not have realized just how much paperwork would need to be completed before you left the shore. Still, having the correct and current documentation for your boat is fundamental to operating it legally, and knowing the difference between a vessel registration and a vessel license is typically a good starting point.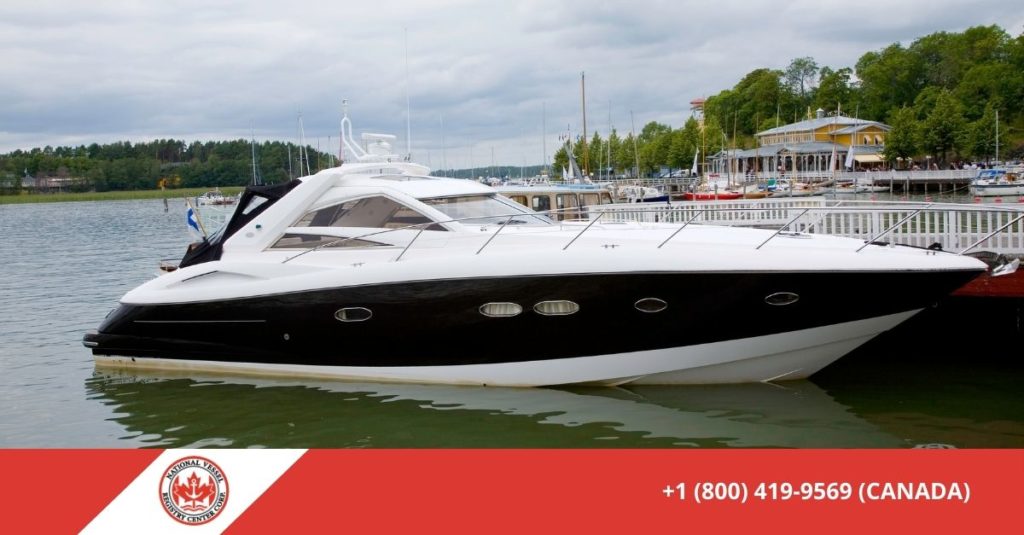 Boat Licenses and
Boating
Licenses
Determining whether or not you need a license for your vessel is a fairly simple and straightforward process. If your boat is motorized with an engine putting out 10 or more horsepower (7.5 kW), you will need to license it with Transport Canada. This is officially known as a Pleasure Craft License. Even if you are not required to license your vessel, you can still choose to do so. By getting your boat licensed, you will receive a unique identification number, which could prove helpful if your boat is stolen or lost.
One common mix-up that can occur among new boaters is understanding the difference between a boat license and a boating license. Officially called a Pleasure Craft Operator Card (PCOC), a boating license is a required proof of competency document for anyone operating a motorized vessel exceeding 10 horsepower. To get your PCOC, you must complete an educational course and pass a basic competency exam.
Do I Need to Register My Vessel?
In some instances, a boat will need to go a step beyond licensing and enter Transport Canada's vessel registry. You will need to register your vessel if: 
Your boat will be traveling on international waters

You will be carrying a marine mortgage registered with Transport Canada

Your vessel will be used for commercial purposes
As you can likely surmise, these designations apply to a large number of boats, from small fishing charter vessels to large yachts. Boats that have a gross tonnage under 15, however, are entered into the Small Vessel Registry, which as its name implies, tracks these smaller boats.
Let Us Help You with Your Documentation Needs
Whether you need a license or a vessel registration, there are some steps that you will need to take. Firstly, you will want to source the correct form from Transport Canada. You will then want to complete it and assemble your supporting documentation, which typically includes photographs of your vessel. Lastly, you will need to mail your application package to the correct agency in Ottawa.
Luckily, there is an easier way. At the National Vessel Registry Center, we offer simplified online forms for these and many other vessel documentation matters. In just a few minutes, you can complete your application and upload your supporting documents via our SSL-encrypted web portal, saving you time and money. To learn more, contact us today, or take a minute or two to browse our offerings.