Obtaining a Canadian ship license is the first step in vessel registration in Canada. This is done via Transport Canada or National Vessel Registry Center and is a legal document that provides evidence of ownership and confirms that the vessel is seaworthy. It is an important piece of documentation. The application procedure differs depending on whether you are seeking your first registration or seeking to renew an existing registration.
If you seek your initial registration, the process will be more involved. The application procedure as a whole is rather uncomplicated, but there are a few things that you will want to be on the lookout for when you send in your application. Check out this blog since it will explain what you may anticipate while registering a sailboat in Canada.
The Registration Process
The registration process can vary depending on the vessel. The yacht registration process is significantly different from that of a commercial fishing vessel. The main difference is that the owner of a boat will have to fill out a simple form, while the owner of a commercial fishing vessel must apply for a permit from the National Vessel Registry Center. Once you know what kind of vessel you're registering, you need to know what type of registration you need. There are two types:
Private Vessel Registration: If you own a small boat used exclusively for recreational purposes and don't plan on making money from it, this is what you need.

Commercial Vessel Registration: This type of registration is required if you own a large boat or other commercial watercraft.
The Benefits of Vessel Registration Canada
Vessel registration is now mandatory due to the rising number of people participating in water-based recreational activities. The advantages of registering a yacht with Canada's marine roster extend well beyond the purely financial. Some examples are as follows:
Because it details your boat's ownership and registration with Canada's marine registry, it might help prevent theft or damage to your vessel. Registration will prevent anybody from claiming ownership of your boat in the event of theft or damage.
If your boat sustains damage in a collision with another vessel or an immovable object like a pier or buoy, this coverage will help you pay for the repairs. The registration documents will attest to your boat ownership, allowing you to pursue financial compensation for damages or loss more easily.
The Paperwork Required For Vessel Registration Canada
Vessel Registration Canada is a process by which you can ensure that your boat is recognized as a legal entity in Canada. This is one of the most important steps you should take if you want to ensure that your boat has all the necessary legal documents, and also, it will make it easier for your boat to get insured.
The vessel registration process requires some paperwork from your side, which includes the following:
A Certificate of Registry;

A Bill of Sale;

A Bill of Sale Summary;

A Canadian Statement of Compliance (CSoC);

A Change Of Ownership Statement (COS).
The Cost of Vessel Registration Canada
Because so many different aspects go into the final cost, it is impossible to estimate how much it will cost to register a vessel in Canada. For instance, you need to decide whether you want to register your yacht for recreational use or business usage before you can do so. You must be aware that the cost of registering a vessel varies significantly depending on the state in which you reside.
When predicting how much it will cost to register a boat in Canada, a few additional elements should be considered on top of the kind of boat and the location where you want to keep your vessel. On the other hand, if you are a citizen of Canada, there is one thing that you absolutely must do: you must register your boat with the National Vessel Registry Center.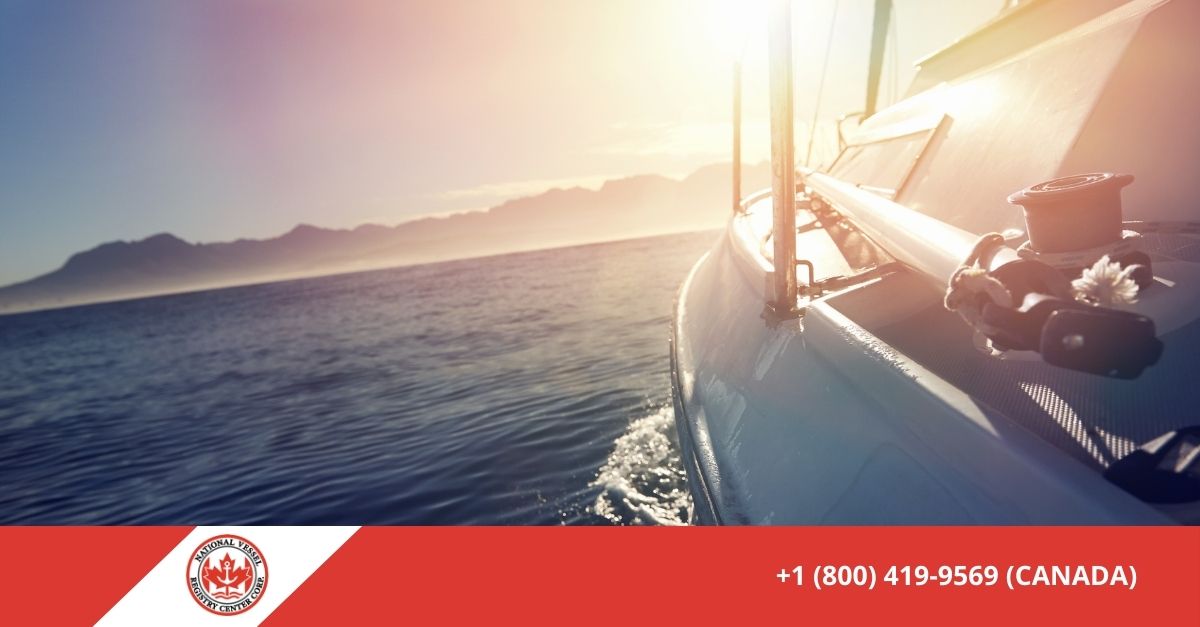 Boats with Propulsion Power under 10 HP Are Exempt From Registration
Registering a boat is waived if it has less than ten horsepower propulsion power. This means that the majority of fiberglass boats sold in Canada may avoid having to be registered. There are a few exceptions that are permitted. You may get a complete list of the guidelines and standards governing writing your boat in Canada by consulting the Canadian Boat Registration Act or our page for the article that explains exactly those.
If you plan to drive a boat in Canada that has a power of more than ten horsepower on any canal, you must have a valid boating license. You may receive this license by applying to the Canadian Coast Guard office closest to you.
Find out more information about the benefits of registering a vessel in Canada and the National Vessel Registry Center browsing through our registry forms and license forms or contact us through email.