A pleasure craft transfer of license takes place whenever you buy or sell a boat. To meet the transfer and application requirements, you need to know the steps involved. The following information will give you the details you need to seamlessly handle the transaction. This type of transaction will not cost you anything although it has to be done to show proof of ownership
Obtaining a Pleasure Craft Transfer of License
As a buyer of a pleasure craft, you need to acquire a pleasure craft transfer of license. This transfer must be made from the prior boat owner to you. If you are the seller of a boat, you should keep the bill of sale to show proof you no longer own the boat.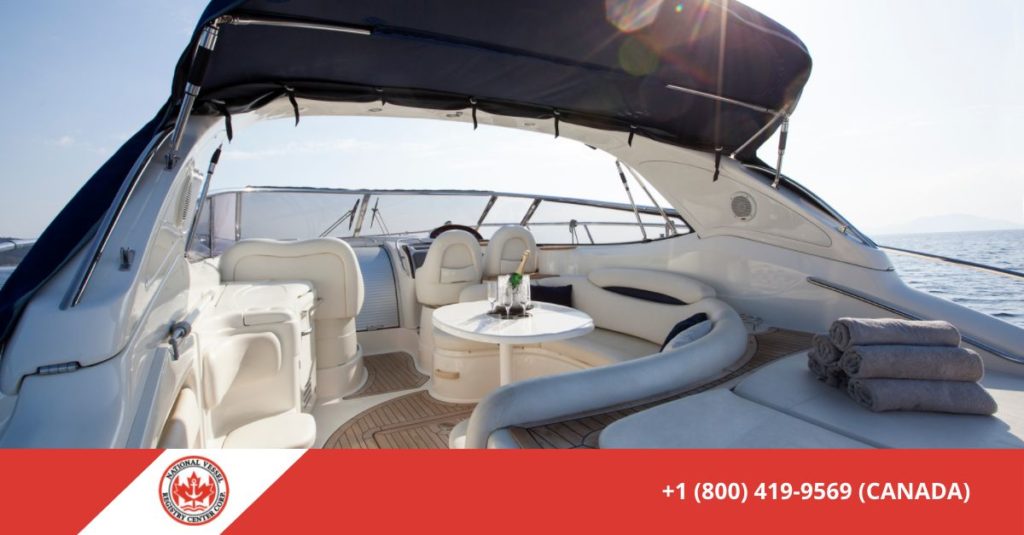 What You Will Need to Conduct a Transfer
To transfer the pleasure craft license, you need the boat license number and supporting documents.
So, what documents do you need?
Supporting Transfer Documentation
When performing a pleasure craft license transfer, you need to show:
The bill of sale for the transaction, or proof of ownership

A copy of each signed and valid government-issued ID for the owner(s)

A photo of a complete side view of the boat in color

A third-party authorization letter, if applicable, when the applicant is not the boat owner(s)
Types of Valid Government-Issued IDs
A valid government-issued ID may represent one of the following:
A birth certificate from a territory or province

A certificate showing Canadian citizenship

A valid passport

A Canadian (territorial or provincial) driver's license

Another type of government ID displaying your photo
Be forewarned, a government-issued ID does not include a provincial or territorial health card. If you are a citizen of another country, you can use your country's government-issued ID.
Why the Bill of Sale is a Key Supporting Document
The bill of sale is a key document when a transfer for a pleasure craft is performed. Therefore, it is important to understand how the document is shown to prove ownership.
What Must be Included in the Document
This type of documentation is accepted in a boat license transfer, provided it contains the following information:
The name and contact details, plus the signature of the prior owner

The name and contact details of the buyer, and their signature

A description of the boat, including the make and model and the details. These details may include the hull serial number or HIN and the license number of the boat .
Other Document Use to Show Ownership
Besides the bill of sale, other documents that can be used to show ownership include:
A statutory declaration

A will or bequest

A divorce agreement

Judicial judgements

A sale/purchase agreement, or a signed contract that shows a transfer took place
When You May Need to Use a Statutory Declaration to Show Ownership
A statutory declaration may be used when applying for a boat license if:
You built the boat

You are unable to contact the prior owner and seller of the boat

You did not receive proof of ownership or you lost or misplaced it
How Should the Pleasure Craft License Be Displayed?
The pleasure craft license represents a document that features an identification number, unique to the owner, that is displayed above the waterline on either side of a boat's bow. The identification number is shown in block letters, sized 7.5 centimeters. These letters are displayed to contrast with the bow's color. 
Licensing is always required if a pleasure craft is powered by a 10 horsepower (7.5kW) motor or a higher-powered engine. This requirement follows the Small Vessel Regulations established by the 2001 Canada Shipping Act.
Pleasure craft transactions, including transfers, are processed through Transport Canada online or through the mail.
When license details are added to the pleasure craft databases, rescuers and law enforcement can retrieve the information they need in case of an emergency.
Transportation Canada Pleasure Craft License Transfers
Acknowledgment of a transfer is valid for 90 days from the initial date of issue and will be returned to the Transferee immediately. A permanent pleasure craft license is issued within 5 business days, including delivery time.
A Quick Overview of a Pleasure Craft Transfer of License
To perform a transfer of license for a pleasure craft, you typically need to produce a bill of sale, showing that a sale was made and that the license is being transferred to you. Transfers of this type are processed through Transport Canada and can be done online or through the mail. 
Why the Information on a License Is Important
A transfer allows emergency personnel, such as law enforcement and first responders, to access details about a boat and its owner or occupants in case of a marine emergency. Therefore, if you plan to buy or sell a boat, make sure you have all the proper information and documents in place.
Learn More about How to Make a Transfer Today
Performing a pleasure craft transfer of license is mandatory if you are buying or selling a boat that has a 10 horsepower motor. If you are planning on performing a sale or want to buy a boat, you need to make the transfer immediately. Take the steps needed now if you have to transfer licensing. Visit Transport Canada for further details to ensure you understand how to proceed.