You must be familiar with the Canadian vessel registry if you are a boat owner in Canada. Because this register is a crucial component of our overall boating infrastructure, we must understand how it operates. In the following article, we will walk you through the fundamentals of the register and discuss why it is such an essential resource for boat owners in Canada. We'll also address some of the most often asked concerns about the registration to ensure that your boat is properly registered. Do not hesitate to contact us at any time should you have any more inquiries; here at the National Vessel Registry, we are pleased to assist you! It is essential to have a working knowledge of the Canadian Vessel Registry if you are a boat owner in Canada. The following is information that you should be aware of:
The Canadian Vessel Registry Is a Secure System That Records All Boats in Canada
Keeping track of all boats in Canada is made easier with the help of the Canadian Vessel Registry. Anybody can access the registry's database and utilize the information it contains. To find out who owns and where a boat is situated, you need to know its name. Using the registration, boat owners may perform business relating to their vessels from anywhere with internet connectivity. The boat and owner names may be used in the register search. You may search both at once as long as you have access to both pieces of information. Searching by boat name will bring up all of the data linked with that name in the database. If you use the owner's name as a search term, you'll get all of the data connected with that person's primary point of contact. This means that you may not be able to access all of the information on your brother's vessel, for example, if he is registered as the owner of another vessel under another name.
Registration with The CVR Provides Proof of Ownership, Making It Easier to Sell Your Boat If Needed
Canada's Vessel Registry (CVR) registration procedure is basic and easy, with no significant hiccups. To purchase, sell, or transfer a vessel, you do not have to worry about the legalities of other provinces' registers when you use the Canadian vessel registry, administered by Transport Canada. Canadian vessel registry monitors boats of all sizes and ensures that each vessel's paperwork is up to date and in order. It is easier to sell a boat if it is registered with the Canadian vessel registry, which provides proof of ownership. A solution to prevent any possible misunderstanding if someone forgets who owns a boat or queries its nationality is also to use this method. If you're using your boat on foreign seas, registering it will simplify dealing with customs. The authorities can easily locate and reclaim your vessel if your boat is stolen and you don't have your Canadian vessel registry number. This might make the difference when it comes to getting your boat back.
The Registry Also Helps Protect Boat Owners from Liability and Legal Action in The Event of An Accident
The register is an organization that assists boat owners in the case of an accident by assisting them in avoiding culpability and legal action. Accidents on boats may not only be highly expensive and even fatal for the individuals involved in them, but they can also be incredibly expensive for the persons responsible for them. If you do not have insurance or if your insurance company cannot cover the losses, you might have to pay tens of thousands of dollars to settle a legal case brought against you. 
This is where the Canadian Boat Registry comes into play: it makes it a legal requirement for boat owners to have insurance, which will shield them from any personal accountability and legal action that may be taken against them in the event of a boating disaster. Suppose you have a vessel registered with this registration. In that case, the official website of the registry states that you are required to obtain insurance "regardless of how large or how tiny your boat is, and regardless of where your boat is situated."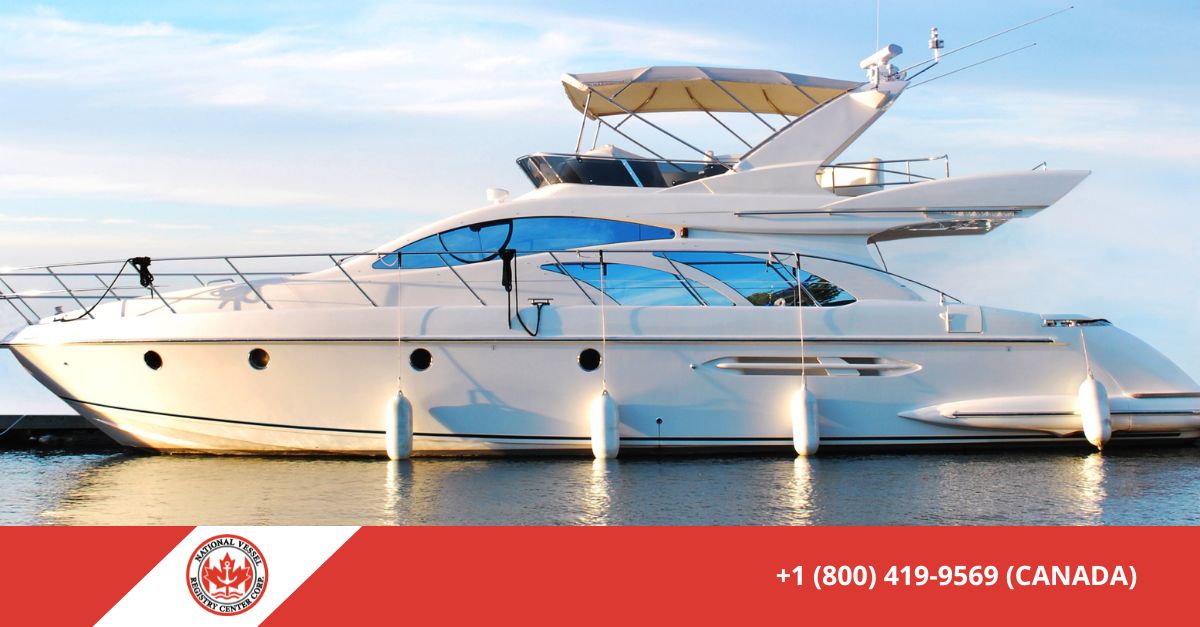 Transport Canada administers the CVR, So You Can Be Sure It Meets All Safety Standards and Regulations.
Uncertainty abounds when the term "vessel registry" is mentioned. Transportation safety and mobility issues are overseen by a government agency called Transport Canada, which maintains a vessel registry to ensure all our watercraft are safe, legal, up-to-date, and in compliance with the law. Aside from ensuring that you are eligible for all of the benefits available to Canadian boaters, having up-to-date paperwork reduces the time and hassle you will face if an insurance claim is filed because of damage or theft. 
Maintaining a current Canadian vessel registry is only one part of ensuring that you and your boat operate within the law's parameters. A vessel licensed to operate in Canada will be listed in the Canadian Vessel Registry. Its primary function is to register and monitor boats so they may be recognized in the event of an incident or mishap. To ensure that the CVR meets all applicable safety standards and regulations, it is administered by Transport Canada.
Contact the National Vessel Registry at +1 (800) 419-9569 for more. We're always glad to help you with any questions about the Canadian vessel registry, so please call us at +1 (800) 419-9569, and one of our representatives will be happy to assist you.