You probably know by now that registering a vessel with Transport Canada is a crucial part of being a responsible vessel owner. Regrettably, keeping a ship in top shape over time requires a lot of extra work. However, there are many reasons why it's important to have your boat information registered and up-to-date. After all, you can't sail in Canadian waters without proper documentation. This means that, for as long as you own the property, you are responsible for keeping it current. Why is it so important to notify Transport Canada change of address?
Constant Interaction With Transport Canada
Changing your address with Transport Canada can be a hassle if you have never done it before. It's possible that you have no idea how to get started or what steps are needed in order to finish the task. Paperwork is something we've been doing for quite some time, so don't worry. Your friends at the National Vessel Registry Center Corp. are here to help. To make sure you don't miss any crucial paperwork for your boat, we double-check that we have everything you'll need, including any necessary change-of-address applications. You can get the form on our website and submit your new address and info via electronic means. Just fill out the form and send it in, and we'll handle everything else.
How Do I Change My Address?
Although changing your address information isn't complicated, it could take some time to gather, fill out, and send all of the necessary documentation. The following are a few examples of some of the needed elements:
The current and legal name for your vessel at sea. (If you're interested in learning more about legally changing your boat's name, you can find that information on our website as well ) In addition, you'll need the registration number that the government has given to your ship. You'll need the name of the owner whose address has changed and some form of identification showing the new address.
After making sure you have everything you need, it's time to send a change of address form to Transport Canada. The cost of a Certified Transcript, an Uncertified Transcript, or both is detailed alongside the forms you can use to request them. Alternatively, you can submit a request to change your address via our website.
A Database of Canadian Registered Ships
Changing your ship's registration to reflect a new address is a simple process. Fortunately, only one form is needed for this process, and you can get it on the website. If your boat is already on file with Transport Canada, all you need to do is update your contact information. Either way, if you'd like to avoid any hassle when communicating with Transport Canada, just fill out the change of address form on our website. You can send it in via our portal, and we'll streamline the processing for you with our convenient service.
In order to ensure that Transport Canada can get in touch with you quickly and easily in the event of an emergency or for any other reason, it is imperative that you notify them of any changes to your contact information. When we relocate, we often fail to give proper notice to the many businesses with which we interact. However, it is really important that you inform Transport Canada of a change of address.
All The Forms You'll Need
It's common knowledge that interacting with government agencies, especially those involved in transportation, can be a whole task. For instance, registering your boat might initially seem somewhat of a tedious chore, but fortunately, we have a great variety of tools and all the necessary expertise to make the process easy for you. The Canadian Vessel Registry Center is the place to go if you need any online forms for your ship. If you need more information or have any questions about this procedure, you can contact us at info@canadianvesselregistry.ca or by calling 1 (800) 419-9569.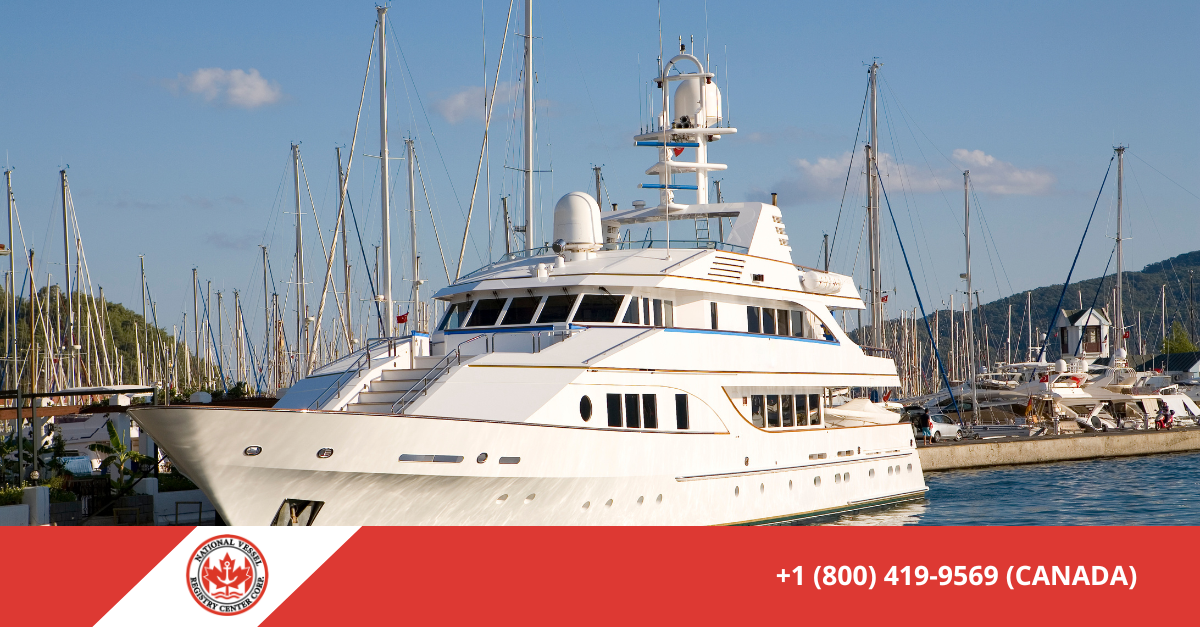 Easier and Faster Processing
Once you browse our site, you'll see that we offer many different kinds of applications and forms in a streamlined, user-friendly online format. We've gotten rid of the complicated language and fine print so you can enter your data in a matter of minutes. You can quickly and easily apply for a change of address through our website. In order to streamline the process for Canadian ship owners, the National Vessel Registry Center, Corp. handles all paperwork efficiently and effectively. 
Your photos and documents will be safe when uploaded through our SSL-protected web interface. In light of the importance we place on protecting your privacy, you can rest assured that all of your sensitive data will be transmitted in a safe and secure manner. Contact a customer service representative today to have any questions you may have about our offerings answered.