Have you ever been out on the water when suddenly, the weather turned? Maybe it had been clean and sunny then, seemingly out of nowhere, swirling winds and pouring rain appeared.  If you've ever been in that situation, you know you have to change course so that you can get home safely. As circumstances change, you do what you have to do to keep things on an even keel, so to speak. Here at the National Vessel Registry Center Corp., we have forms to help you do that in terms of your vessel documentation. Transfer of Ownership. Transfer of Pleasure Craft License and other forms will help you navigate your path. 
Transfer of Ownership
Maybe you've met someone that's going to go in on owning your boat with you. Or, alternatively, perhaps you've moved on from co-owning one boat to owning another. Vessel ownership changes all the time.  When it does, this form will keep you in compliance with Transport Canada. A couple of things to keep in mind: obviously, you always want to be truthful and forthright when you fill out these forms. It's particularly important with this one, as providing "false or misleading information" would be an offense against Section 37 of the Canada Shipping Act. If you have any questions or could use assistance with any of these forms, we're always glad to help. 
Transferring Your Pleasure Craft License 
A pleasure craft should always bring someone, well, pleasure. When it's time to sell your pleasure craft to someone else or you're buying someone else's pleasure craft, then this could be the form for you. Something to keep in mind about this form, however: it doesn't provide proof of ownership. So, showing someone your pleasure craft license doesn't conclusively prove, for legal reasons, that you own the craft. We have other forms that can help with that.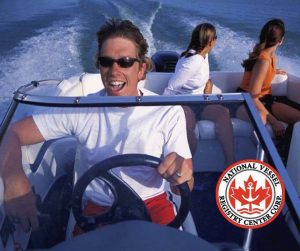 Change of Address 
Have you moved to a new home since you bought your vessel? If so, then this form will keep you in compliance. We understand that filling this form out can feel like a bit of a chore (at best). So, to make it easier, we've made it so that our forms are all mobile-optimized. That means you'll be able to fill them out from just about anywhere, so long as you have an internet connection. By that same token, we have document processors on staff, too. That way, you don't have to worry one bit about your forms being sent back to you after you give them to us. 
Alterations and More 
Registered vessels can be changed, improved, and altered. When that happens, this form can make sure that everything is taken care of in regards to vessel compliance. Of course, these are just some of the forms that we offer at the National Vessel Registry Center Corp. You can find everything here from the initial documentation through renewal, deletion, and more. To speak to one of our representatives give us a call: (800) 419-9569.