Boating aboard a Canadian vessel during the summer is wonderful. The days are warm, the nights are cold, and the water is crystal clear. There's no better time than now to get out on the water and enjoy the season. A boater would want to have all of the necessary papers to truly enjoy the experience without any trouble or worries. Typically, this entails filing a vessel registration application with Transport Canada or with us at the National Vessel Registry Center. In this short article, we'll discuss the steps of Transport Canada's vessel registration elements. For example, many people believe that possessing a boat license is the same as possessing a vessel registration. They are, in fact, two very different things. Both are beneficial. However, registering your boat is the first step.
The Registration Process
For both novice and experienced boat owners, the Transport Canada boat registration process can be perplexing and time-consuming. You might have problems deciding which form to use and fill out because there are so many options. You'll also discover that not everything you need to do can be done online, so you'll have to send documents and payment information to Transport Canada by mail. Some people are hesitant to do this since they may not know when the material reaches its destination or who has looked at it, thereby jeopardizing security.
First Step: Start With a Name
Picking a name for the vessel is an often-overlooked step in the registration process. Giving a ship a name may not seem that important at first. What's the point, after all? You're not going to call your ship by the name you give it. However, it is not the purpose of the name; it is not for you to refer to it by that name (even though you can if you want to). The vessel's name is used by the government to ensure that it is correctly filed and documented under a specific entity. However, no two boats can have the same name, which is why part of the application process will mean that you come up with a unique name. Check our blog at the National Vessel Registry Center for more information about vessel names and the naming process. 
Step Two: Vessel Information
Now you must supply detailed information on the vessel, including its dimensions, tonnage, and engine specifications. Given all of the different extremely precise information you'll need to offer, this stage may appear to be a lot of work, but it doesn't have to be. In any event, many of these critical bits of information regarding the vessel will be factory specs, which you will very certainly have access to. If you have any doubts concerning the information requested on the registration form, please contact us or the manufacturer of your vessel.
Getting Around Issues
If you've ever mailed forms and documents over to Transport Canada, you've probably experienced the vexing (and ultimately unpleasant) process of having them returned to you. It's possible that this isn't due to any serious fault on your part, but rather to a series of minor blunders. It could be something as simple as they being unable to read one or two of your letters, or it could be that your handwriting was a little sloppy. This can be a huge hassle if you're a vessel owner who isn't a skilled calligrapher. This is where we can help. This issue is addressed in a variety of ways. 
Commercial And Recreational Vessel Registries
The type of registration you choose for your boat is largely determined by how you want to use it. You can choose a pleasure craft licence if you only intend to use your boat for pleasure, such as sailing around the lakes. A pleasure craft licence is also valid if you have no plans to use your yacht for any commercial purposes and just want to use it for recreational purposes, such as fishing or visiting the islands off the coast of Canada. However, if you intend to rent it out, even if only for a day to your best friend, you must fill out the commercial vessel form. If you're unsure, go with the commercial. Part of this means you'll have to fill out an application stating that you won't be using the vessel for any commercial purposes. You could be significantly punished if you have a pleasure license and then use the boat commercially.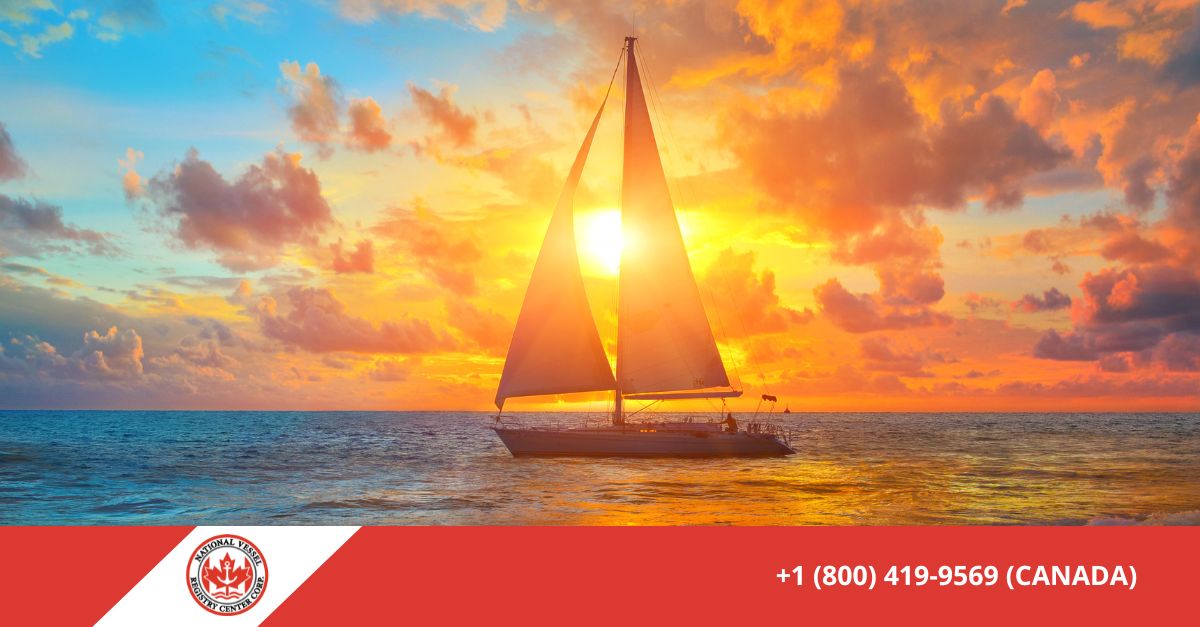 Altogether,
At the National Vessel Registry, we are committed to making all procedures linked to vessel ownership and registration as simple as possible for everyone, which is why every form and accompanying instructions are easily available on our website. If you have any questions, please call (800) 419-9569 or send an email to info@canadianvesselregistry.ca. We are an experienced third-party company with all of the required documents available online, allowing you to file electronically and have it examined by our experts before sending it to Transport Canada.