So, having a boat has been a lifelong ambition of yours. You finally took the plunge and purchased your dream boat, but before you can take it out on the open water, there are a few things you need to do to get it registered with the government. Having your Transport Canada boat registration on our site has many benefits, especially with our easy-to-use forms.
Canada is a fantastic place to buy a boat, whether you want to use it for leisurely sailing or for business. But you can't go out and buy a boat without following at least a few guidelines. Knowing how to register a boat is not required for recreational use, but is required for commercial or government use. That's why we've simplified the process of registering on our site and made it easy to submit all the required information.
Simple Access Anytime, Anywhere
As long as you have a device and access to the internet, you can fill out one of the many online forms provided by us at the National Vessel Registry Center Corp. As long as your mobile device, laptop, tablet, or desktop computer has web access, you can fill out your forms. We're always trying to improve our app's cross-device support. We don't want you to plan ahead of time to fill out your forms and then find that some of them don't load properly when the time comes (if they load at all).
Obtaining a License vs. Registering
Obtaining a Canadian Recreational Craft License
A pleasure craft license is a number that you put on your boat so that rescue workers can find you in an emergency. This is different from a boat operator's license, which shows that you are an operator or that you know how to operate your boat.
Registration grants you the legal right to use your boat as collateral in a marine mortgage, as well as the ability to give it a specific name and a specific number. As long as you are the ship's owner, your registration will remain active. Keep the vehicle's registration and proof of ownership at all times (bill of sale). Doing so is incredibly useful if you plan on traveling between Canada and the United States.
Do The Forms Whenever You Like
These forms are available on our site, and you can fill them out whenever it's convenient for you. If your day-to-day activities and work schedule are always changing, this is a great solution. As a result, you can get a head start on them the moment you wake up, and wrap them up while you wait for breakfast to be ready. You can also use your break time or early arrival to get some work done on them. Our service allows you to use the time you might spend waiting in line at the bank or the store to get ahead on all the needed forms. These forms can be filled out at your convenience, sparing you with the trouble of having to do so at difficult times.
Properly Registering Your Boat
There are several steps that must be taken and methods that can be used to properly register. It's important to get all the information you need and gather the appropriate paperwork before diving into form filling. If you make a mistake on your paperwork and submit it to Transport Canada, the registration process will be slowed down because the forms will have to be sent back to you. You can submit all of your paperwork in one fell swoop by visiting the Transport Canada website and printing, filling out, and mailing in the necessary forms, but you can also check in with us here at the National Vessel Registry Center to make sure everything is in order. As we discussed, our form-filling processes are both quick and easy on your time.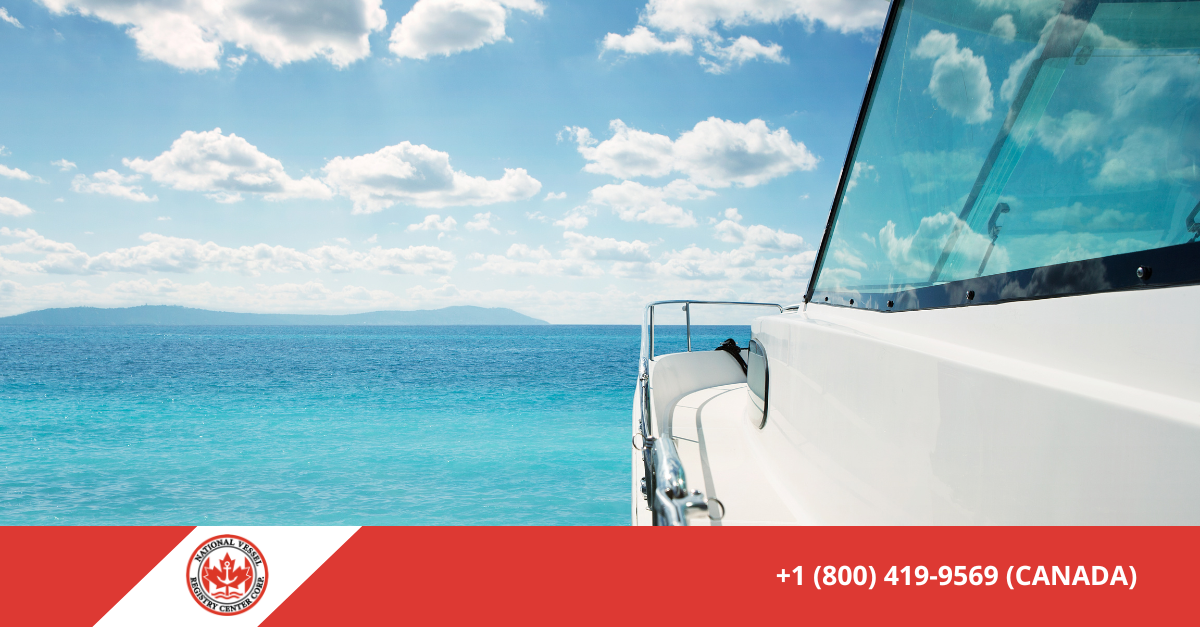 Start Right Away with Our Easy-to-Use Online Forms!
We will help you get your boat registered quickly and easily so that you can focus on having fun on the water. Once you visit our website, you will find information about quickly registering a boat in Canada with Transport Canada. We'll see to it that everything is taken care of on your end with Transport Canada. 
Come Check Out Our Site Right Now For The Best Service!
You can count on us to make the registration process easy and stress-free. If you have any questions about the procedure you're developing, don't be reluctant to get in touch with us. Send an email to info@canadianvesselregistry.ca, give us a call at 1 (800) 419-9569, or visit our website, and we'll get back to you as soon as we can.