One of the key steps to owning a boat in Canada is obtaining a pleasure craft license. All recreational vessels are required to display the "license number," a special identification number provided by a pleasure craft license. You can quickly and easily apply for one online or renew your current license if you wish. We'll cover some basic considerations to bear in mind in this blog post, as well as some tips about the easy way to obtain a pleasure craft license using our online application process.
Obtaining A Pleasure Craft Licence Is Quicker And Easier With Our Application
By using our application process, you can save some time and money for yourself. This is due to the fact that we provide a simple, quick, and straightforward solution. You avoid having to deal with the hassle of working with a lawyer, boat inspector, storage facility, maintenance business, or insurance provider. We offer our customers the best combination of value, quality, and experience. We have plenty of experience providing the best customer service and support. Whether it be through chat, email, or phone, our team has been trained to help you in any way possible.
Get It Done Right
An initial application for a pleasure craft license in Canada should not be considered a small thing. It is a crucial process that needs your focus and a certain amount of your time. In order for the authorities to issue you an approval letter, you must complete the form and send it to Transport Canada. Whether or not this letter is approved will depend on how accurately you fill out the form (hence the time needed). You might need to submit your application again after making corrections if there are any errors in it. You and the people in line behind you will both find it more challenging as a result of this.
The Canadian Vessel Registry has been providing assistance with the pleasure craft license and many other types of paperwork for many years now. Our team of dedicated professionals can help you or anyone you love to get the necessary licenses without any issues or problems at all.
Meeting the Correct Criteria
Although getting a license may seem difficult, the procedure is actually quite simple. You must first complete a training program that has been authorized by Transport Canada. You will learn some fundamental boating and safety principles from this. After finishing your course, you must then sit for the licensing exam. You will receive a temporary Pleasure Craft Operator Card (PCOC)  that you can print out and start using your boat as soon as you pass your exam. Your permanent card will then be delivered in two to three weeks.
Getting a boating license is a similar process to getting a driver's license. Another thing you'll notice is that operating a boat without a PCOC can have legal repercussions, just like driving without a license would. It is wise to make sure that your PCOC is always with you because the current fine in, for example, Ontario for boating without your license onboard is $305.
Applying For The First Time
On our website, you can easily access the paperwork if you're registering your pleasure craft for the first time, for instance. Corporations incorporated in a Canadian province or Canada, as well as Canadian residents who own boats, may use this form. It is important to note that any pleasure craft with 10 horsepower (7.5 kW) or more needs to be registered. Registering your boat is required if you want to use it in Canadian or foreign waters or if you want to use it as collateral for a marine loan. Fortunately, the majority of the process is self-explanatory. For instance, you'll need to enter your port of entry and three options for a vessel name.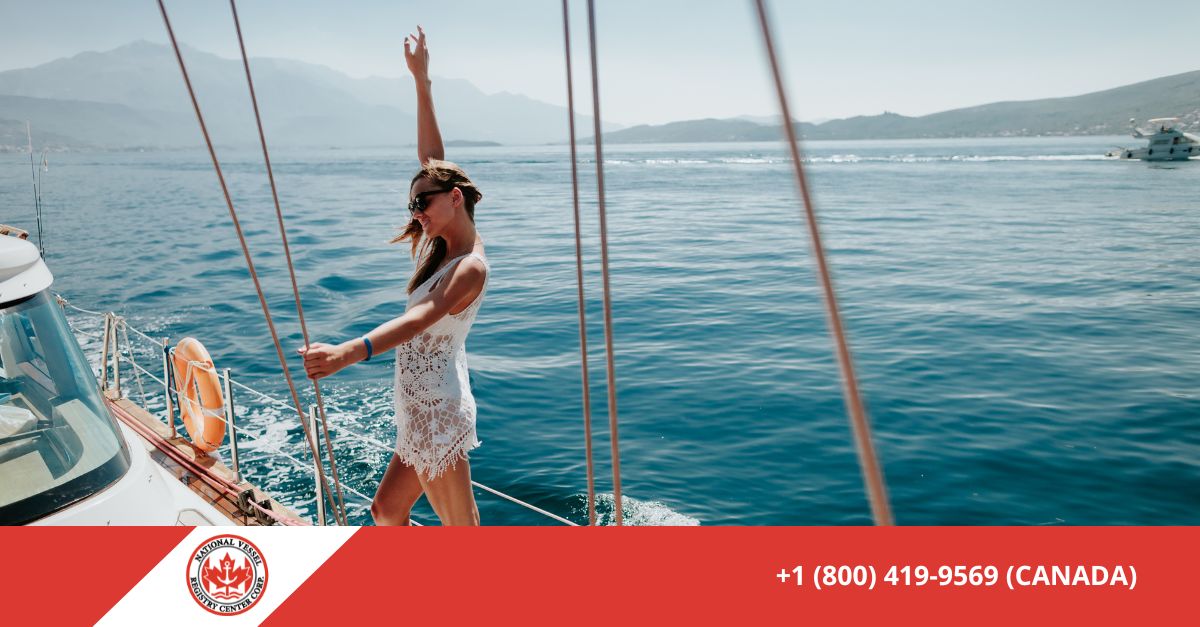 Quick and Easy Pleasure Craft Licensing Is Now Available
The fact that boating is a recreational activity that anyone can enjoy makes it one of its most alluring features. You can take your friends and family out on the water whenever you want if you can afford to own your own boat. Everyone, from young children to senior citizens, can enjoy themselves while out on the boat.
What our application system can do for you is only a portion of what is covered in this blog post. Please get in touch with us if you have any more inquiries or would like to learn more about our services and obtain a pleasure craft license. We at the National Vessel Registry Center would sincerely appreciate hearing from you.
By using our website, you can get the answers to your questions about boat registration and license much more quickly. Once you've submitted the form, everything is once again available for you to download and upload to our website. Start operating and taking advantage of your boat on Canada's waterways by using your credit card as a convenient payment option.