When you own a pleasure craft, things may get confusing, if you don't make some distinctions. For example, a pleasure craft license, also called a PCL, is not the same as an operator card. Both documents are required for different reasons. The following information will assist you in making these distinctions.
What is a Pleasure Craft License?
To enjoy a recreational boat or watercraft in Canada, you must apply for a pleasure craft license (PCL) if your boat comes with at least a 10 horsepower or 7.5kW motor. When you get your PCL, you will also receive a unique identification number that you can display on either side of your boat's bow. 
Search-and-rescue personnel uses the number to locate owners and their boats during emergencies. Even if your boat's motor is under 10 horsepower, it is a good idea to apply for a license, as it will keep you safer on the waters.
Your pleasure craft license lasts 10 years from the date it is issued. After that time, you will need to renew it. However, contrary to popular belief, a PCL does not provide proof of ownership. To show ownership of your pleasure craft, you must register it. Again, your boat has to come with at least a 10 horsepower or 7.5kW motor.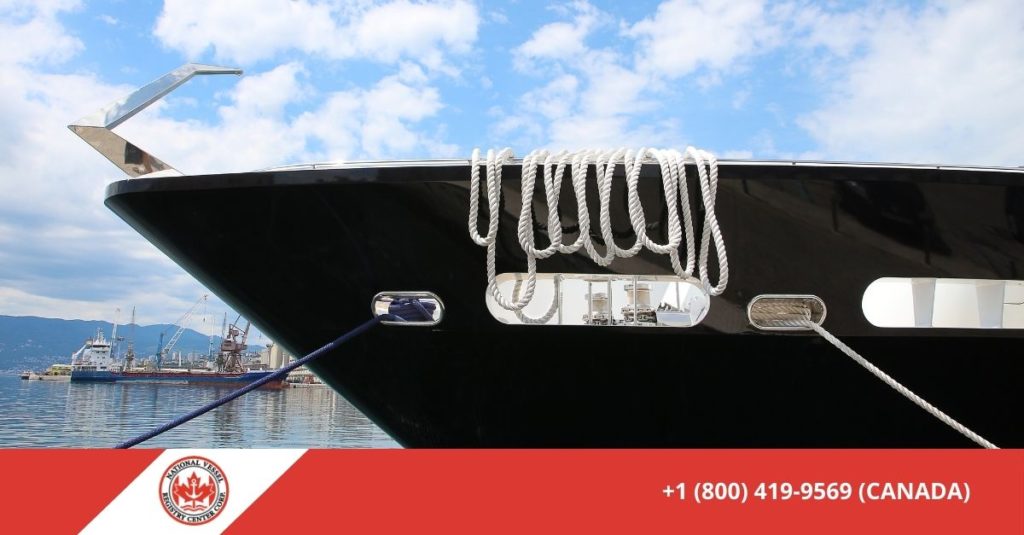 Registering Your Vessel: Reviewing the Benefits
Registration offers a number of advantages, as it allows you to give your boat a unique name and number and show legal title. You can also fly the Canadian flag on your vessel and use the boat as security for obtaining a marine mortgage. Once again, even if your vessel does not have to be legally registered, it is still a good idea.
When you consider boating's popularity in Canada, both licensing and registration are good practices for anyone who owns a boat. According to a report issued by the National Marine Manufacturers Association, or NMMA, boating sales continue to climb, thereby underscoring the need for safe boating practices. That is where an operator card comes into play. 
What Is an Operator Card?
An operator card in Canada demonstrates that the owner of a pleasure craft has passed an exam that shows they understand how to operate a vessel safely.
More specifically, an operator card is called a pleasure craft operator card, or PCOC, and is used to show proof of competency for operating a motorized boat. The card is required for any boat that comes with a motor – even a motor that is not regularly used. 
For instance, the auxiliary motor included on a sailboat fits this definition. Strong emphasis is placed on taking a boat safety course through an accredited provider although taking the test is not legally mandatory
Taking the Boat Safety Course
Taking the boat safety course offers several benefits as it makes boaters more aware of safe boat operation and makes it easier to test for the pleasure craft operator card or PCOC. When you understand the rules of the water, boating is more interesting and fun.
What the Course Covers
The course for the PCOC covers safe boating practices that relate to the Canadian Buoy system, shared waterways, current regulations, and the minimum safety requirements you should follow while onboard. Receiving the training also enables you to learn the best way to respond in an emergency.
You can take a boat safety course online or at a training site through a TC-approved and accredited training provider. You will need to pay for the exam (about $49.95). Course applicants are given two attempts to pass the test. You need a score of at least 75% to pass the exam.
Carry Your Card Onboard at All Times
The card, once received, is good for life and should be carried with you onboard your vessel. Boat owners, with motorized pleasure crafts, who don't have proof of competency o ra  PCOC, are assessed a fine. 
This is true whether you operate your own boat or a rented pleasure craft that is motorized. In lieu of a PCOC, operators or rented boats can also use a completed rental boat safety checklist to show proof of competency.
Applying for a Pleasure Craft License
You can apply for a PCL through a third-party provider that handles registration or licensing through Transport Canada or visit the TC-based Pleasure Craft Electronic Licensing System, also known as PCELS. Supporting documents for licensing include the following:
Proof of ownership, such as a boat registration or bill of sale

A picture of the side of the vessel

A copy of a current and valid government-issued identification that is signed by the owner of the pleasure craft.
If you are applying on behalf of the boat owner for a pleasure craft license, you will need to include a third-party authorization letter.
As long as you fill out the forms completely and provide the supporting documentation, you should receive your pleasure craft license fairly quickly. 
Don't Operate Your Boat Without Your License
Just like your operator card, you need to carry the pleasure craft license onboard at all times during operation. 
Authorities assess a $250.00 fine to boat operators who operate a boat without the required license.
Get your pleasure craft license now. Learn more about the process through the Canadian Vessel Registry by contacting the third-party processor online or at 1 (800) 419-9569 now.