It is possible for people of any age and region to purchase and operate their very own boats, providing them with the independence to take their loved ones out on the water whenever they please. Naturally, as the course of your life unfolds, you may discover that the requirements you have for boating shift and develop over time. There is a possibility that you will need to sell your boat if you find that you are unable to use it as frequently as you had hoped. It's possible that you've outgrown your current vessel, in which case you might be looking to upgrade. You will want to have a solid understanding of how to complete a Transport Canada bill sale if you are planning to either buy or sell your vessel. This is because you will be required to do so.
What Is the Difference Between Vessels That Are Licensed and Those That Are Registered?
The manner in which the vessel is documented with Transport Canada will determine how you proceed with selling your vessel and creating a bill of sale. How you decide to proceed with selling your vessel will depend on how it is documented. Many boat owners use a Pleasure Craft License (PCL), which, as its name implies, is for recreational vessels. A PCL is necessary for the operation of any motorized boat with a horsepower rating of 10 or higher. You will need to sign over the PCL and create your own bill of sale in order to complete the process of transferring ownership of such a vessel. Your bill of sale should have basic information about the buyer and the seller, as well as the agreed-upon price.
The procedure is made slightly more complicated for vessels that are registered. It is required that all boats that are used for commercial purposes or that are financed with a marine mortgage be entered into the Small Vessel Registry. This is also true for vessels flying the Canadian flag while sailing in international waters. In the event that you decide to sell a vessel that is registered with Transport Canada, you will be required to fill out an official document known as a "Form 6 – Bill of Sale."
Getting The Right Price
Obtaining a reasonable price for your boat should be your number one objective as the seller. With this objective in mind, you will want to give your vessel the highest possible degree of aesthetic appeal by meticulously cleaning and polishing it. You should also make sure that all of your maintenance is in order. After that, you will want to create a dynamic listing, either online or in print, that highlights the best and most important characteristics of your boat. After you have located a buyer and come to an agreement on a price with them, there will be some paperwork for you to fill out. In particular, you will want to be familiar with how a bill of sale is structured.
Filling out a Form 6, or a Bill of Sale for Transport Canada
You will need to have some basic information available in order to finish filling out Form 6 – Bill of Sale. For example, you should make sure to include the names of the buyer and the seller in the document. You will also be required to provide the port of registry, the name of the vessel, and the official number associated with your boat. Additionally, a Bill of Sale is only issued to those who meet specific criteria.
When applying for a bill of sale, you must be at least 18 years old to be accepted by Transport Canada. Applicants must also provide a copy of the vessel's title and registration certificate. Transport Canada requires both a photo ID and proof of ownership for verification purposes. It is strongly recommended that applicants always submit documentation that includes a photo of the entire side of the boat. This document should be sent to Transport Canada as quickly as possible for processing once it has been finished.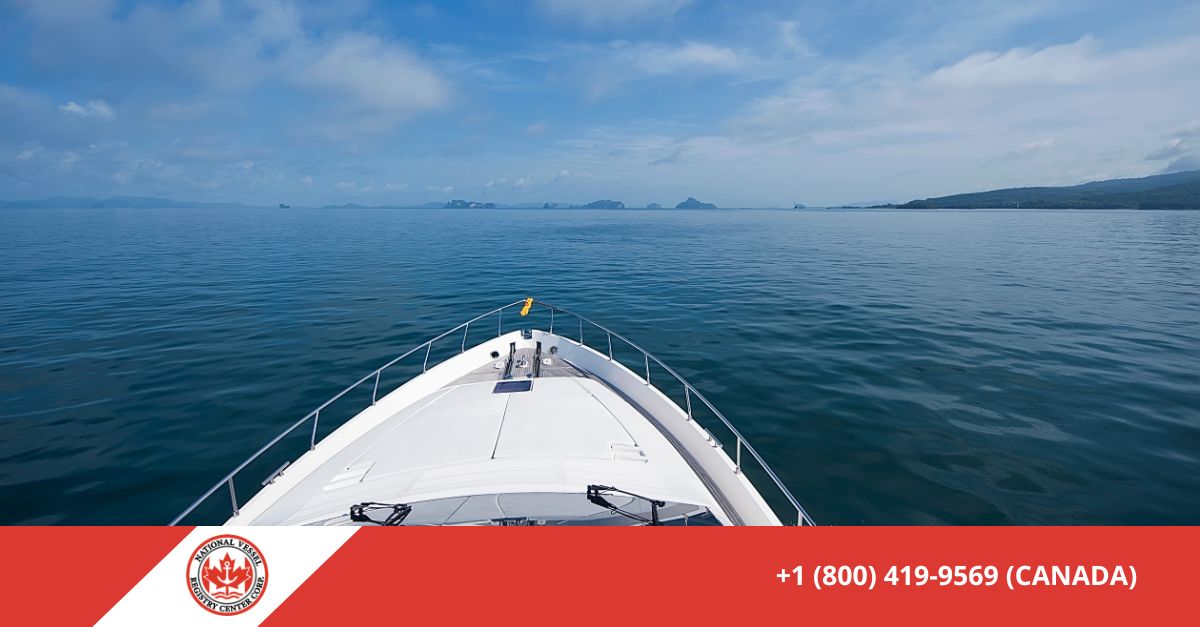 You Can Rely on the Support of the National Vessel Registry
After reading this, you shouldn't feel concerned if you still have additional inquiries regarding a bill of sale. The National Vessel Registry Center has your back. We are aware that the first steps of this process may appear to be very confusing and overwhelming. To get started, have a look at our website for access to our online forms. Our user-friendly portal contains all of the forms that you will need to maintain the current status of your vessel. Get in touch with a friendly member of our customer service team right away to learn more about the ways in which we can be of assistance to you.