Owning and operating a commercial vessel is challenging and hard work. No matter what type of business you may run with your vessel, you need to make sure your boat is always safe and capable of performing the tasks in front of you. Beyond that, you also need to make sure your boat is registered properly with the government. Under Canadian law, all commercial vessels need to be properly registered with Transport Canada, the government office in charge of transportation. There are different classifications for registration, so you need to know what to do for a small vessel register (commercial) in Canada to get the proper paperwork.
The Rules for a Small Vessel
Any small vessel that is not designated for pleasure purposes must go through the registration process in Canada. There is a special designation for small vessels. These are vessels identified as having an engine of ten horsepower or greater and are used for commercial purposes. Commercial river rafts also fall within this designation. While larger vessels are required to register with the Canadian Register of Vessels, the smaller vessels have their own registration department and process that they must go to.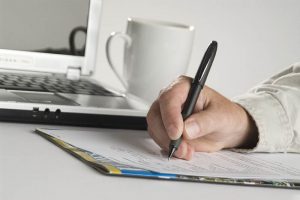 Filing the Proper Commercial Forms
To go through the small vessel register (commercial) process in Canada, you need to make sure you fill out the right forms and provide the proper supporting documentation. Failure to register your vessel properly with the government is a violation of the law and can lead to hefty fines for you, so it is worth the time and effort to get the task done. The problem many commercial vessel owners have is taking the time to fill out the application, give supporting documents, and then send everything to Transport Canada for approval.
We Can Help Register Your Small Vessel
Here at the National Vessel Registry Center Corp., we can help you with your small vessel register (commercial) in Canada, so the task gets completed properly. We are an outside agency that handles processing and sends it to Transport Canada on behalf of owners like yourself. You can fill out the application easily and electronically here on our website, upload your documentation, and we can review at all and send it in for you without a fuss. Working with us will help to assure that you get the proper documentation you need so you can operate your commercial vessel legally.