Did you know that boat ownership transfer from one person to another in Canada is a rather straightforward process? In this article, we will walk you through the procedures you need to do to ensure that the transfer runs as easily as humanly possible. There are several factors to take into consideration when purchasing a boat. Selling your yacht might become a significant headache if you are not cautious. You and the yacht's new owner will be able to clear any issues or aggravation that may arise, if you both pay attention and adhere to the relevant regulations. If you want to have it done well, it doesn't matter if you do it yourself or hire a professional; all you need to do is follow these simple guidelines.
Make Sure Both Parties Are Eligible to Own a Boat in Canada
Suppose a person buys a vessel from someone, not the vessel's registered owner. In that case, it is the responsibility of the person buying the vessel to verify that the seller is legally permitted to sell the vessel. This involves making certain that the seller has all of the required papers, such as evidence of insurance, ownership, and permission to sell the item in question. A few procedures must be completed before a person can legally claim ownership of a boat they have inherited. 
They must be able to provide evidence that they are legitimate heirs; if there is even the slightest possibility that their capacity or right to possess the vessel is in question, they are not permitted to assume ownership of it. Next, they need to ensure that the deceased's will permits them to possess any vessels that are part of their inheritance. If there is any uncertainty over who will get what, this might create legal issues when it comes time to do a boat ownership transfer legally.
Verify The Seller's Ownership and Registration Documents
Verify the seller's property ownership and examine any relevant registration papers. Check the seller's name on the vessel's registration paperwork to ensure that they are the person who should be listed as the vessel's owner.  Ensure that the registration paperwork has all the necessary information, that it is up to current (verify that there are no outstanding costs), and that all of the VINs are an exact match. If they don't, it might mean that the boat's construction has been altered since the time of purchase, which could result in more rigorous safety inspections necessary when you transfer ownership. In addition, you will need to see supporting evidence for every individual making this promise, such as copies of their passports and personal identification numbers (PINs).
Complete A Vessel Bill of Sale
A vessel bill of sale is a receipt for the transfer tax paid by the seller and serves as the legal document that officially records the boat ownership transfer. Include the serial numbers of any radios or radar systems and a full inventory of any other items involved in the transaction. Send this to the CRA as soon as possible, but no later than 30 days after the transaction. Both parties might face penalties or prison time if the conditions are not met. Creating a bill of sale is simple; nevertheless, two copies are required, one for each buying and selling party. Two copies are required, one of which must be kept with the boat's bill of sale and the other in the boat's records. Even though you don't need a bill of sale to register your boat with Transport Canada, you should get one before selling your vessel.
Register The New Owner with Transport Canada
When a Canadian citizen or permanent resident acquires a boat, they must immediately register it with Transport Canada. A transfer form may be obtained from Transport Canada's website and submitted by the buyer and seller to complete the registration process. You don't want one of your largest purchases to become a hassle because you didn't handle things properly when you bought your boat. Buying an old boat comes with a lot of responsibility. 
Before you can claim ownership of a boat, you need to clear it with the relevant authorities. This includes the Coast Guard and any other organizations that may have a claim on the vessel and any other agencies that may have a stake in the vessel's registration. You must follow these guidelines, so you don't get into trouble later on.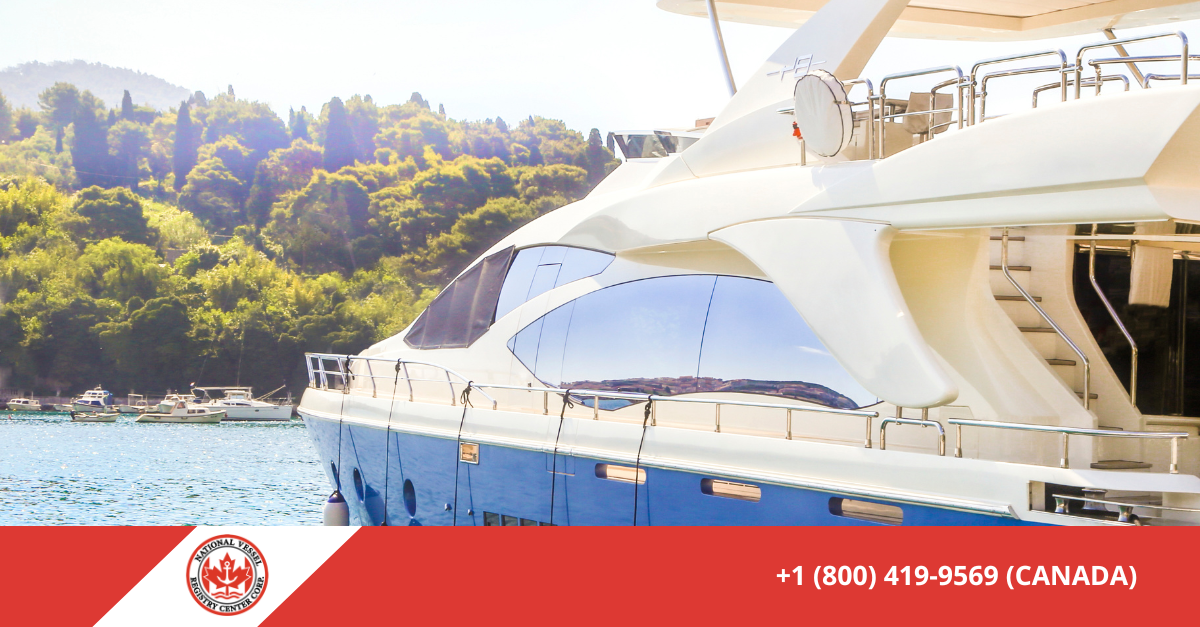 Update Your Insurance Policy for The Boat Ownership Transfer
The buyer should get insurance for the vessel as part of the purchase agreement. Boat ownership transfer insurance is the most popular phrase for this. If anything were to happen to your yacht while you were the owner, your medical bills and those of other people injured would be covered. Your representative will recommend the ideal insurance coverage for you. You should know that the more comprehensive your boat insurance policy is, the higher your premium will be. 
If anything were to happen, would you be better off with liability coverage (which protects against lawsuits) or a more expensive policy that also covers losses from natural catastrophes or theft and vandalism? If your boat sinks or capsizes and causes damage to someone else's property, they might sue you for millions of dollars if they can't determine who was responsible. Make sure your insurance will pay for this in the event it occurs.
Contrary to popular belief, it is possible to transfer ownership of a boat without having to pay an excessive amount of money in fees and taxes. The Canadian government offers payment plans for those who require assistance paying fees associated with transferring vessel ownership, and it's also possible to apply for an exemption from certain fees if you meet certain criteria. To learn more about how this process works, call Canadian Vessel Registry at +1 (800) 419-9569.