When buying a boat, it is essential that you have it registered as soon as possible, and absolutely before you start using it for commercial purposes. If you have bought a new boat, then you and the seller will have to complete a transfer of ownership form and submit it to the Transport Canada registry before you can consider yourself the owner of the vessel. There are good reasons to record your ownership of the boat, and all of the forms that you complete are there to help you satisfy the legal requirements surrounding ownership of a commercial vessel.
Transferring Ownership
When you buy a used vessel that is already in the registry, you will be able to change the ownership with help from the seller. it is vital that you follow the steps required by the Register of Vessels, because while there is only a small fee associated with the transferring of ownership, if you are found to be operating a commercial vessel without the correct registration, you could be fined an additional $250  – and this is only the smallest amount that you might expect to pay for being found to have not followed the law regarding registration. It makes no sense not to transfer the boat properly, as you have virtually no rights to your own boat if you don't complete the paperwork.
A Title System For Vessels
Boats are an extremely expensive investment, and so if you choose to invest in one, then you will need to make sure that you get it registered correctly with the Register of Vessels as soon as possible. This form of registration means that you are listed as the owner of the vessel, and it will allow you to obtain mortgages to cover the cost of the purchase. Just as with a title for a house or land, the lien on the vessel will allow your mortgage company to have first rights to the boat if you have to declare bankruptcy, or your business fails and the assets are bought by another company. Essentially, it is a way for your business to ensure that they don't lose money on their investment.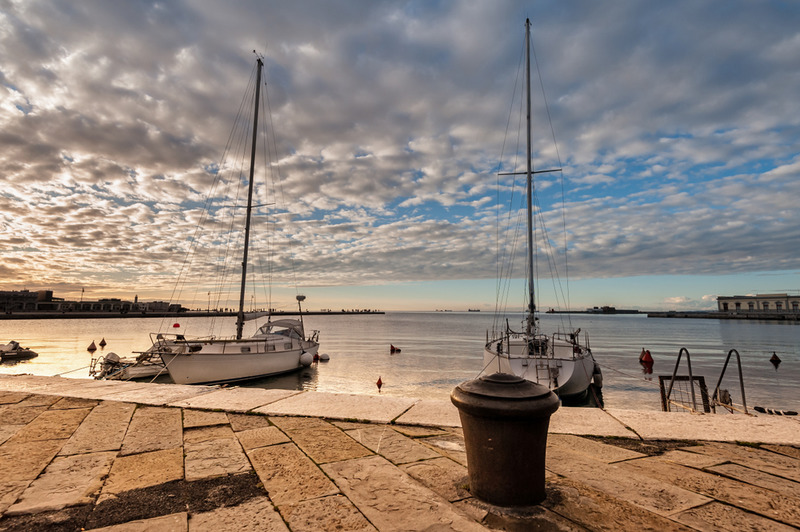 Registering Your Boat With Transport Canada
As with other forms of title ownership, the Canada Shipping Act 2001 has restricted the types of owners and vessels who may be entered into the registry. As an owner, you must have citizenship or be a permanent resident; a business incorporated in Canada, or a business outside Canada which has directors or branches of the company in Canada.  Unless the vessel is a government ship, you may choose to apply for the Small Vessel Registration, which will not allow you to have a mortgage but is more cost effective. If your vessel is not commercial, then you may choose to take out a pleasure boat license rather than a registration fee. With pleasure craft licencing, you will be asked to submit a number of different forms, including:
a Bill of sale, or documentation showing how you have acquired the boat

a valid ID from the Canadian government

a full photograph of the side of your vessel, and

a 3rd-party letter if there will be someone applying for the registry on your behalf.
How Much Will It Cost For Registration?
The costs will depend very much upon the type of vessel that you own, and the registration form that you are attempting to complete. For example, if you are hoping for a simple transfer of ownership form, then you may pay a cost of $425.00. However, Large Vessel Registration will cost you $525.00 for first-time registration. This is the cost of the application, remember, so that if you fail to get your forms accepted at the first attempt, you will have to apply again and pay the fee again. With the costs as high as they are, you might be concerned about making errors in form filling.
Getting Help With Your Application
If this is the first time you have applied for boat registration, it is understandable that you might be concerned about possible errors and mistakes in your application. The Transport Canada Register of Vessels is extremely picky, and this can mean that you are likely to be rejected on your first attempt. Rather than face increasing costs, you may choose to work with a third party who can help you to get that form submitted correctly. Rather than face problems with your application, you may reach out to the National Vessel Registry Center Corp. We are here to provide you with practical assistance when you try to complete your forms, including checking for errors and ensuring that you are submitting all of the right documentation. Find out how we can help you today by contacting us online, or speak to us by calling (800) 419-9569 now.