So, why do you have to register a boat in Canada? What's the point of the process? Registering a vessel is a very important part of the process of new ownership. In fact, it's mandatory. If you are a Canadian citizen, a permanent resident, or a corporation incorporated under the laws of Canada, then you can register your vessel under a specific name and certify your legal ownership. This can be used as security for a loan, as well as to operate a vessel for pleasure or commercial purposes in both Canadian and foreign waters.
Register a Boat in Canada
Here's how to register a boat in Canada. You just got a new vessel and the seas are waiting for you! That is, of course, after you have your registration in place. You never want to risk setting sail without all your papers in place, or else you could end up in violation of the Canada Shipping Act of 2001. Don't worry, though, because registering your vessel isn't hard at all. All you need to do is head over to our home page and find the first time registration form. You will have to provide thorough information about the vessel itself, such as its measurements, tonnage, and engine specs, as well as the name you intend to give it. Once you've filled up everything as needed, your application will be on its way to the official registry. You'll be setting sail in no time!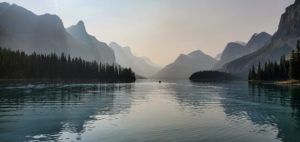 Purchasing a Used Vessel
If you are purchasing a vessel from a previous proprietor rather than a brand new one, then the process will be slightly different. You won't have to apply for initial registration, but the person or entity selling you the vessel will have to fill out a form for a transfer of ownership. You might think that the sale itself is enough o make the new ownership official, but in reality, there needs to be an administrative process that ratifies this in the eyes of the government and the relevant boating agencies. The transfer of ownership should be carried out by the previous owner, so if you are the one selling your vessel, then this process is up to you. If you're the buyer, then this process will ensure that you are registered as the official owner.
Vessel Registry
It can actually be made quite simple for you to register a boat in Canada if you follow the right steps under the right guidance. We are talking, of course, of our team here at the National Vessel Registry Center. We are dedicated to making all procedures related to vessel ownership and registration easy for everyone, which is why every form is readily available on our website with the corresponding instructions. Yes, this includes the form to transfer a pleasure craft license. If you have any questions, don't hesitate to contact us by calling +1 (800) 419-9569 or email us at info@canadianvesselregistry.ca.