If you own a pleasure craft, you'll normally go through Transport Canada to process a pleasure craft license. However, this method can get confusing, whether or not you've previously owned a boat. If you want to register or license your boat, it's easier to go through us, the National Vessel Registry Center.
So, why should you choose us?
Getting Your Pleasure Craft License
Whatever forms you need to fill out are easy to find on our website, ready to complete and process in a timely manner. Everything is there. You don't have to try to navigate the Transport Canada site for the proper form. You can simply get the job done more expediently. 
For example, all the forms you need that concern a pleasure craft license are available as well as the forms pertinent to registration. 
Also, you can refer to the FAQs to answer your basic questions about registration and licensing. If you're mystified by any rules, the FAQs generally will clear up any doubts about processing.
You can conveniently upload downloaded forms for processing. While the costs for the service are higher, you'll be able to start boating more quickly. 
For instance, if you would like to register your boat instead of license it (you need to choose one or the other), about every form for the registry is available under the tab for registering your pleasure craft for commercial vessels.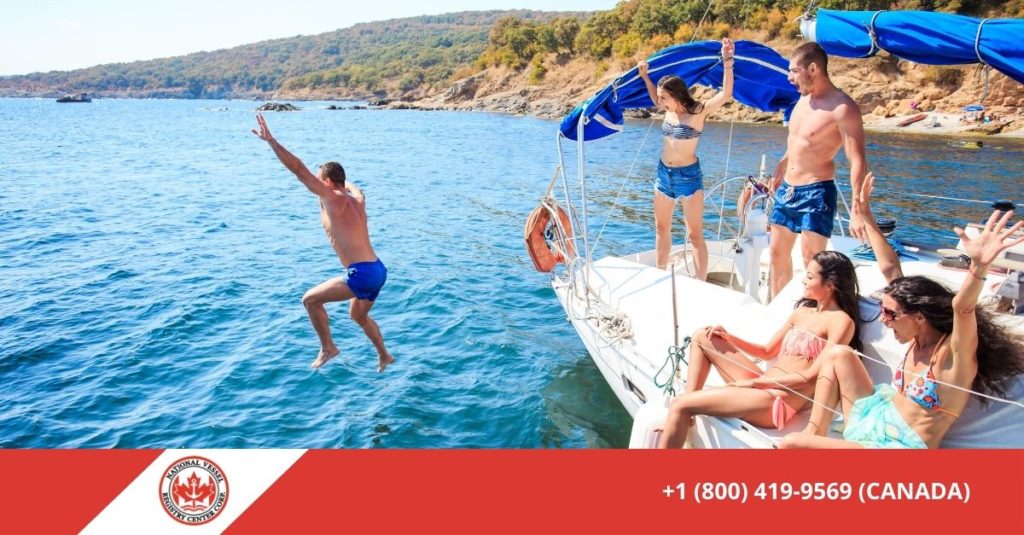 A First-time Pleasure Craft Registration
If you're registering your pleasure craft, for example, for the first time, you can easily access the paperwork on our site. This form is available to Canadian residents who own a boat, or to corporations incorporated in a Canadian province or Canada. 
You must register any pleasure craft that is 10 horsepower (7.5 kW) or more. If you plan to operate your boat in Canadian or foreign waters, or you wish to obtain a marine mortgage, you need to register it.
In this case, once you access the form, you can easily add the information you need for RUSH document processing. Everything is pretty self-explanatory. For example, you'll need to write in 3 choices for a vessel name and your port of entry first.
You get 3 choices in case one or more names are already taken from the names you choose. Make sure the name is short and distinct – something that rescuers can easily remember in case of an emergency.
Part B of the form asks for specifics about the boat. Is it self-propelled, a sailboat, an auxiliary craft, or none of the above? You'll also include the method and specifics about propulsion (number of engines – gas or diesel). Propulsion power is requested (BHP or kW), engine power and speed knots. 
To record the length of your vessel, you need to know the measurement from the outer part of the boat's forward end to the outside of the vessel's aft end. You can review how the Small Vessel Regulations guide defines length in Subsection 1(1).  
You will also need to provide a descriptor of the boat – fishing, tug, cargo, passenger, yacht, or other. Is the vessel an air cushion vehicle (ACV)? You'll need to answer "Yes" or "No" to this question. You'll also need to provide if the boat was registered previously in Canada or aforeign country. If it is currently under construction, you'll need to include that detail too.
Accessing the Forms Related to Licensing
If you don't have a marine mortgage or you don't plan to journey in foreign waters with your pleasure craft, you can easily find the forms to license your boat on our website. Any form you need with respect to licensing can be accessed. Whether you need to license a new boat, renew a license, transfer your license, get a duplicate, or renew your license, you'll be good to go.
Unless it requires registration, a pleasure craft that is at least 10 hp or 7.5 kW must be licensed in Canada if it is Canadian-owned and operated. Once you receive your official license number, it must be displayed on either side of the boat's bow – easily seen above the waterline. 
The numerals must appear as block characters at lest 3 inches of 7.5 centimeters in height. The color for the numerals must contrast with the color of your boat's bow.
Transferring or Renewing a License
If you  transfer ownership of your pleasure craft, you can visit  our site to download the form and then upload it for processing. Maybe you need to renew your pleasure craft license. If so, you can easily access the form here to do so.
According to Transport Canada, you need to renew a pleasure craft island every 10 years. If you need to change your name or address or specific information about your boat, you can also access a form on your website to update that information.
Get Your Pleasure Craft License Fast and Easily Today
By using our site, you can get your questions answered about boat licensing and registration and get your pleasure craft license much faster. Again, everything is available for you to download then upload to our site once you've completed the form. Use your credit card as a convenient payment method and start operating and enjoying your boat on Canada's waterways.