Buying or selling a boat can be a lengthy and complicated process. If you're thinking about upgrading to a nicer vessel, you might have several questions regarding the process of selling your current boat. In this event, you will want to know how to write a bill of sale for a boat in Canada. By knowing how to draw up a bill of sale as well as what other documentation you will need when buying or selling a boat, you can help ensure that the sale will go smoothly. Keep reading to find out more about the advantages of a Transport Canada Vessel Bill of Sale and some of the services we offer in connection with the registration procedure.
What Is a Canadian Bill of Sale, and How Do You Fill One Out?
A boat bill of sale from Transport Canada is a crucial record that confirms the transfer of ownership from the seller to the buyer. Although not necessary for all vessel types, it is a necessary step in order to obtain proper registration, add your boat to Transport Canada's database, and change ownership later. No matter if you're a first-time or seasoned seller, getting help from us here at the National Vessel Registry Center Corp. is the most convenient way to handle your new documentation requirements.
When selling your boat in Canada, you must complete a Bill of Sale. This form must then be completed by both the buyer and seller during a sales transaction. Otherwise, as previously stated, a boat cannot be registered. Regarding pleasure crafts, unless you intend to take out a marine mortgage or sail in waters outside of Canada, you do not need to register a pleasure craft. Commercial boat owners, on the other hand, use Form Bill 6 of Sale to register their vessels.
Correctly Filling Out A Bill of Sale
Bills of sale are typically used as evidence of ownership when selling a boat. There are several ways to complete this form, but in order for everything to go smoothly, you must ensure that you have all the necessary data. At the Canadian Vessel Registry, we can offer safe and simple online forms so you can finish the process without stress. Always make sure that everything is compliant with the law, especially if you're new to the area. To correctly complete this paper, you must ensure the following:
You'll need to have the correct information for both parties involved in the transaction (you and your buyer). There are names, addresses, phone numbers, and email addresses altogether. Transport Canada's authorities may rule that a bill of sale is invalid if one or more details are missing from either party's section of the form.
Both parties must also be aware of the information regarding the boat that is being sold (brand, model, year, and so on). This may include any alterations made to the boat as well as distinguishing characteristics like accessories added by prior owners, like water tanks or diving gear. You should be aware of the amount of money that has been mutually agreed upon before entering into any formal agreements with one another.
We Have Online Forms Available For You.
If you own a boat registered in Canada, you can start filling out our application form online, save your work, and finish it later. You can also print it out, take the file with you, or save it to your computer. Alternatively, if you're constantly on the go, you can save your progress right on your tablet or mobile device! You can feel secure knowing that your information won't fall into the wrong hand's thanks to the user-friendly design and high level of security of our forms.
We also provide first-time registration services through the use of simple online forms. All of this documentation could be used as security for a loan. Registration also ensures that the vessel has a unique name and allows it to fly the Canadian flag. Please visit our website for more information on Canadian bills of sale.
To Obtain The Transport Canada Bill Of Sale, You Must Meet Certain Requirements.
Applicants for a bill of sale must be at least 18 years old in order to be approved by Transport Canada. Additionally, applicants need to have a copy of the boat's title and registration certificate. For verification purposes, Transport Canada also needs a photo ID and proof of ownership. It is always advised that applicants submit documentation that includes a photo of the entire side of the boat.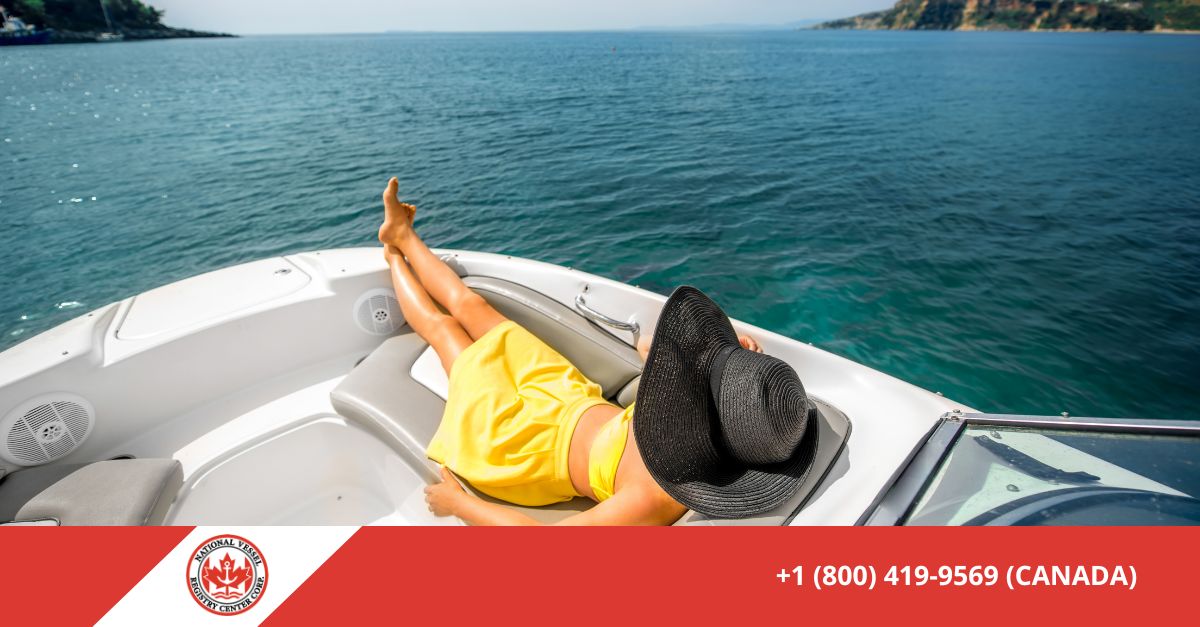 The National Vessel Registry Has Your Back
Should you have more questions about a bill of sale after reading this, don't worry. The National Vessel Registry Center has your back. We recognize that this process can initially seem confusing and overwhelming. Check out our online forms on our website to get started. Every form you require to keep your vessel current is available on our simple-to-use website. Contact one of our helpful customer service representatives today to find out more about how we can assist you.