One of the most popular options for Canadian yacht owners is to chart their vessel. Even though it is a practical and profitable business decision; there are additional considerations for upkeep and documentation. In this blog post, we'll go over the advantages of bareboat charters in Canada, as well as the necessary documentation. Here at the National Vessel Registry Center, we are affiliated with Transport Canada (TC). This means that, as a third party agency, we take care of putting all the paperwork through for licensing and registration, easily and quickly, saving you some precious time and money. 
A bareboat charter is a type of agreement between the charterer, who rents the vessel for an agreed period of time, and the vessel owner. The charterer takes possession of the vessel with just enough crew to sail it safely—usually one or two people (depending on the arrangement). Bareboat charters are very popular in Canada because they allow you to own your own home on the water and have access to all of the amenities that come with being on a sea vessel, such as full-time maintenance staff at your disposal (the captain), laundry service, internet connection, and more.
What do I need to charter my own vessel?
To charter your own boat in Canada, you will need:
Your passport or birth certificate (the latter only if you were born outside of Canada)
A national insurance number (if applicable).
A valid credit card (for deposits).
The vessel should be in good working order, including having enough fuel on board to reach your next port of call if something goes wrong with the engine or other systems that require gasoline or diesel fuel.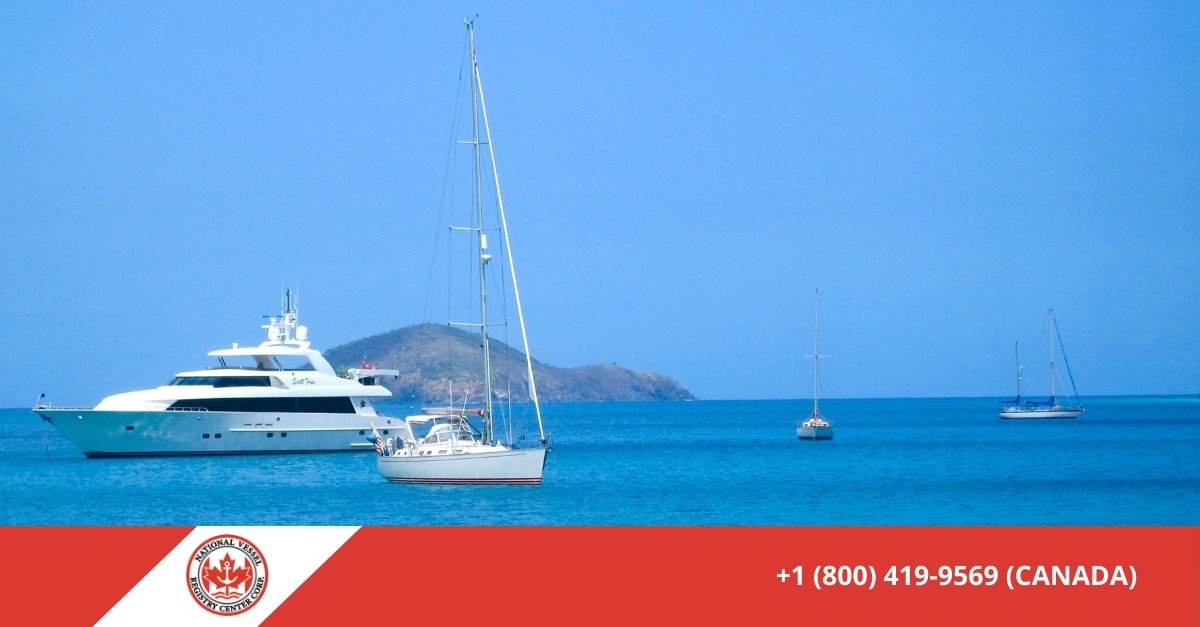 Required steps and documentation
If you are going to be operating your own bareboat charter vessel, there are a few steps that need to be taken.
To begin with, you'll need proof of ownership as well as the vessel's specific unique documentation. You will also need to apply for a bareboat charter license by completing and submitting an application form. Next, you will need to obtain copies of the following documents: (Different charter companies have different contract forms. )
Vessel registration certificate (if applicable)
Insurance certificate (if applicable)
Safety equipment certificates (e.g., life jackets or fire extinguishers)
In order to charter a vessel in Canada, you must have a boating charter license. You can get this from either Transport Canada or through our faster system at the National Vessel Registry Center. 
Why are bareboat charters important?
Bareboat charters are important because the concept creates a way for people to experience the boating lifestyle. They can help you get into the boating industry, or they can be a great way to own a boat without having to worry about maintenance and crewing costs.
What you get from chartering a vessel
As a charter customer, you'll enjoy a vacation without the hassle of owning a boat. You'll have access to everything you need on board, including:
A fully-equipped galley (kitchen) with utensils, cookware, appliances, and other amenities. An anchor, fenders, lines, warps for docking, and the necessary equipment to navigate the seas.
Depending on the arrangement, you might get fishing gear and/or other sea activity items. Life jackets are also a must for each person on board, and much more!
What you get from chartering your vessel
You can make a lot of money if your boat is chartered for more than six weeks during peak season. Additionally, charting your vessel solves the problem of maintenance when you're away on vacation. Leaving a vessel without supervision also results in significantly higher upkeep costs. The fact that the charter company is taking care of your vessel according to the rules you established sure gives you peace of mind. The cost is minimal, aside from annual maintenance and insurance fees.
In most cases, the charterer receives 60% and the charter company receives 40%. By chartering your yacht, you will receive a consistent influx of cash based on the size, quantity of added features, and rooms. At the National Vessel Registry Center, we offer solid advice on the terms and necessary documentation of each charter firm.
In Conclusion
Now that you know how to process a bareboat charter in Canada, let's go over the key takeaways:
If you're chartering a boat in Canada, be sure to review our local laws and regulations before booking.
You'll need a Canadian or international captain's license and medical certificate, as well as other documents (including insurance), depending on your chosen trip.
Ensure your guests have valid passports and visas if needed.
Call toll free: +1 (800) 419-9569 for help with bareboat chartering or any other vessel documentation as well as locating the best bareboat charters in Canada. You will definitely generate more money by chartering your sailboat with our assistance.