Licensing a boat in Ontario using our website is a fairly simple and fast process. You don't need to go through Transport Canada, as you can quickly download the licensing forms you need here on our platform.
Contact Us Toll-Free if You Have Any Questions about Licensing a Boat in Ontario
If you have any questions about licensing a boat in Ontario using our website, you can reach us at our toll-free number during weekday business hours. We are committed to providing you with fast and dependable services wherever you live in the country. You can also shoot us an email via our contact form. 
So, how can you use our site to take care of boat licensing in Ontario?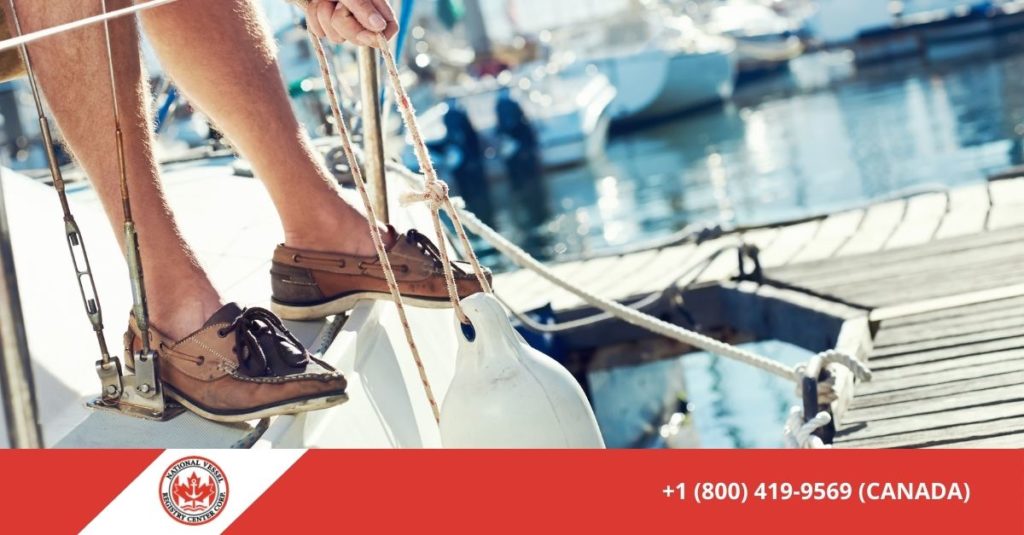 Licensing is Required for Boats with At Least a 10 HP Engine
It does not matter if you're buying a boat that is new or used, or are purchasing a boat from a private owner, you need to ensure it is licensed. This law applies if you've purchased a boat that has at least a 10 hp engine.
What You Need to Include with Your Application
To license a pleasure craft, fill out the licensing form on our website and submit it with the appropriate documents. Backup documents include a copy of the bill of sale, a government-issued I.D. with your photo, and a picture of the full side of your watercraft or vessel. If you are submitting this information on behalf of the boat's owner(s), you'll need to include a third-party authorization letter. 
Uploading Your Supporting Documents
Going online and using our website for this purpose will ensure you'll get your licence in the quickest time possible. To add the supporting documents, make sure the print resolution is good, or 300 dpi (dots per inch). The maximum size is 5 megabytes (MB) for uploading documents. You can use PDF, JPG, PNG, or TIFF for the file format.
Displaying Your Licence Number
When licensing a boat in Ontario, you can view the process in the same way as getting a license for a car. 
Make sure the number is at least 7.5 centimeters in height (about 3 inches tall) and that the color of the bow contrasts with the licence number so it can be easily seen and read. The number should appear in block letters, above the waterline, on each side of the boat's bow.
A PCOC is Not a Pleasure Craft Licence
Some people confuse a pleasure craft license, which identifies a boat, with the pleasure craft operator card (PCOC). The PCOC, which is wallet-sized, is similar to a driver's licence you carry in your wallet. The PCOC shows that you can competently operate a pleasure boat. Educational sites, affiliated with Transport Canada, offer the training and testing for getting the card.
Keep Your Bill of Sale to Show Boat Ownership
The pleasure craft boat licence does not prove you own the boat. Rather, you need to keep your bill of sale onboard to prove ownership. This piece of documentation should be kept onboard all the time. As long as you can show you own the vessel (with a bill of sale), you can license your pleasure craft boat.
Therefore, when it comes to buying a pleasure craft and licensing a boat in Ontario, you'll need to do remember the following rules:
You have 90 days to transfer the licence in your name from the purchase date.

Once again, to apply for a licence, make sure you have the back-up documents, including a copy of the bill of sale, a government-issued photo I.D., and photo of the full side of the boat.

If you change ownership of a used bot you'll need to add the current licence number for the licence transfer.

If you're buying a new boat from a dealer, he or she can take care of the licensing details.. He or she will need the above-mentioned support documents to facilitate the transaction.
Keep a Paper Copy of Your Licence Onboard at All Times
Remember, if you are navigating the waters without a licence, authorities in Ontario and elsewhere can impose a sizable fine. You'll have to pay $250 if you do not keep a paper copy onboard of your pleasure craft licence. 
Renewing Your Pleasure Craft Licence on Our Website
Your pleasure craft licence is good for 10 years. If you need to renew the license, we have a form on our site where you can do that too. While you can visit the TC site for information, you'll find that licensing a boat in Ontario, using our website, will make everything quicker and more convenient.
Make Sure You Have Everything You Need Legally and Financially
Before you fill out the application, again, make sure you've gathered all the backup documents you'll need. You'll also have to get further details on insurance and the costs you'll need to set aside for fuel and upkeep. While you don't need to buy insurance for your boat in Ontario, financial experts highly advise you take out coverage.
We Can Help You with Licensing a Boat in Ontario
Refer to our site for licensing a boat in Ontario, for registering your vessel, or to learn more about updating your address or renewing your pleasure craft licence. Go online now if you've bought a boat and need to license it.