From April 2021 up to April 2023, Transport Canada has set up many changes regarding regulations for maritime transport. As you maybe already know, many of them are still pending to be implemented, but will surely do in the following months. Be sure to keep yourself updated on any changes.
Transport Canada has listed each plan with full details in the Canadian Gazette. Here you can find some excerpts to get yourself an idea of what is all about. You will find out what's new about vessel construction, marine safety, small vessel, operator competency, pollution, life-saving equipment, and more.
Why Does Transport Canada Make So Many Changes?
Many regulations that persist up until day are getting old and outdated. This is a big effort to modernize the maritime transport system all along with the country, so to achieve the highest standards for navigation safety and security.
It may take a while to get used to all these modifications, but with the given time, the compliance, and the responsibility of boat owners and operators, the updates will surely go smoothly. We all have to put our part to make the best out of it.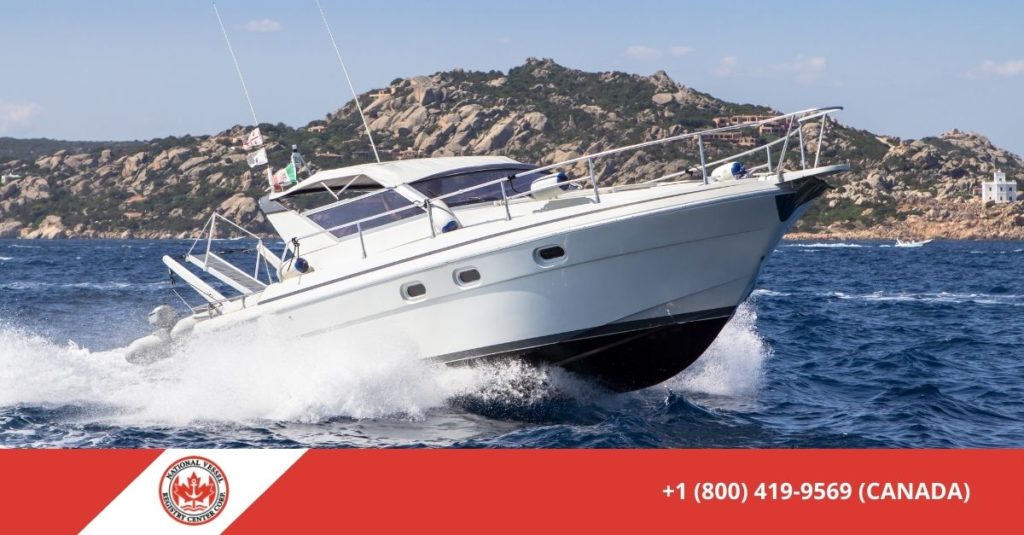 Some Of The Initiatives And What Are They About
Vessel Construction and Equipment Regulations
This will combine several existing regulations and standards into a single, broad set of requirements concerning the construction of, and equipment for, new vessels 24 meters in length or longer. Additional costs will be small, since the proposed regulations include grandfathering provisions that will allow vessels to follow the requirements that were in place when they were built, with some exceptions.
Marine Safety Management System Regulations
This will broaden the application of the existing Safety Management Regulations to the Canadian domestic fleet. This would also address the Transportation Safety Board's recommendations to require all commercial vessels to have a Safety Management System. The proposed regulations would use a class structure to apply the safety management system requirements to more vessels. The proposal expands safety management system requirements to Canadian domestic vessels using a class structure which means that vessels are put into groups. The classes are based on vessel size, type, and the work they do.
Regulations amending the Small Vessel Regulations
The proposed regulatory amendments to the Small Vessel Regulations will fill the space between the existing regulations and the proposed Vessel Construction and Equipment Regulations. The Small Vessel Regulations (Phase II) will be applicable to:
the majority of the Canadian inspected vessels fleet and to all types of commercial vessels that are less than 24 meters, excluding fishing vessels.

vessels that are 15 Gross Tonnage or less, but carrying more than 12 passengers.
Competency of Operators of Pleasure Craft Regulations
The proposed regulatory amendments will include and update a new accreditation framework for course providers and help recover costs by introducing accreditation and test materials access fees for course providers. It will also introduce a 5-year validation period for course accreditation, give Transport Canada the power to suspend or cancel course accreditation and a Pleasure Craft Operator Cards for non-compliance with the Regulations and modify the parameters where a Rental Boat Safety Checklist can be used in lieu of a Pleasure Craft Operator Card.
Vessel Pollution and Dangerous Chemicals Regulations (VPDCR)
The proposal will update, at a minimum, the garbage, water, and air pollution requirements to bring them in line with current International Maritime Organization practices in accordance with the International Convention for the Prevention of Pollution from Ships 2017. As part of this initiative, a plan is also being developed to address the ongoing and longstanding issue of pleasure craft and designated sewage areas.
Life-Saving Equipment Regulations
This change aims to ensure that inflatable survival equipment is maintained in a safe manner in order to reduce the risk associated with the impact of freeze-thaw cycles on inflatable survival equipment. It requires inflatable survival equipment be serviced annually in accordance with the recommendations of the manufacturer with an exception for vessels that operate for less than seven months per year. The extended servicing period was established to accommodate operators of small cruise ships, such as tour vessels that operate their vessels exclusively during the summer period.
Keep Updated Often
The National Vessel Registration Center supports the ongoing changes in Canadian maritime transport. Make sure you keep yourself updated once in a while. Contact us if you have any questions.