As we look ahead toward another boating season, we are again reminded that there are not many better places to take your boat out than Ontario, Canada. This sprawling province is home to more than a quarter of a million lakes, making up nearly one-fifth of the entire world's freshwater supply. As you can imagine, with that much water, the opportunities for you to take your boat out with your friends and family are nearly endless. Whether you are interested in exploring Lake Ontario, or one of the smaller, more remote lakes in the province, you can make lasting memories with your loved ones out on your boat. Of course, before you can untie from the dock and set sail, there are some preparatory measures to take. You are going to want to make sure that your boat is in good working order with a well-stocked first aid kit and an ample supply of life jackets. You are also going to want to make sure that your paperwork with Transport Canada is current, and that may mean learning a bit about licensing a boat in Ontario.
If you are new to boat ownership, you are probably pretty antsy to get out on the water. After all, you may have saved for months, or even years, before finally securing a boat of your own. That process also entailed a lot of research scouring listings in order to find the vessel that was right for you. After agreeing on a price with the seller, you are ready to hitch your boat to your truck and head for the lake. While paperwork matters may seem like a bureaucratic headache, working with a private service such as ours at the National Vessel Registry Center can save you a fair amount of time. Read on to learn how you can get your Ontario vessel license online.
Licensing a Boat in Ontario: The Basics
A boating license officially called a Pleasure Craft License (PCL), is a requirement for certain boats in Canada. Specifically, any motorized vessel with an engine of 7.5 kW (10 horsepower) or more will require a PCL–this includes personal watercraft like jet skis as well. It is worth noting, however, that any boat can apply for a PCL, even small kayaks and canoes. Some boat owners find peace of mind in knowing that their vessel is on record with Transport Canada in the event that it is stolen or missing.
You can apply for your PCL by completing an application with Transport Canada. You will also need to submit a bill of sale to demonstrate proof of ownership, along with a full-size photograph of your boat. Once issued, your PCL will give you a registration number which must be displayed on both sides of your boat's bow in three-inch high, contrasting letters.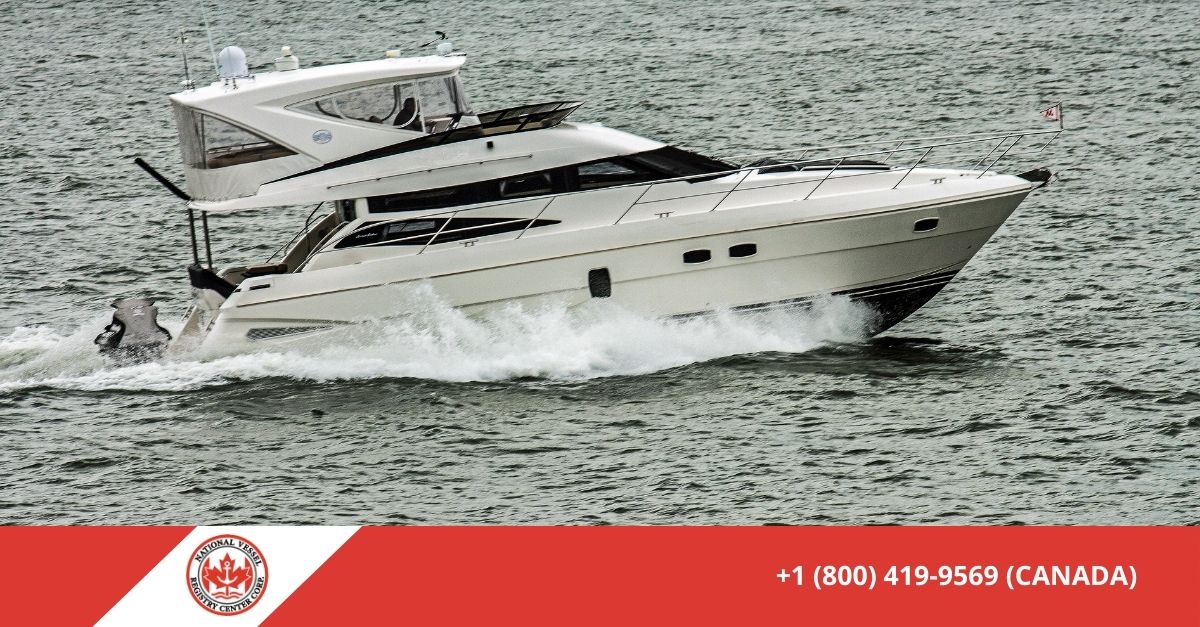 Get Your PCL Online
At the National Vessel Registry Center, we have streamlined web forms that you can use to apply for your PCL in just minutes. To learn more about how we can help you, take a moment or two to browse our offerings. You can also contact one of our customer service agents by phone or email with any questions you may have.