Boating can have a strong allure to those with a sense of adventure. With so many waterways out there to explore–oceans, rivers, lakes–you can launch your boat just about anywhere there is water. In your time as a vessel owner, you might find that your interests will evolve, and you may develop the drive to go see other places in your boat. If you are located in the United States, you happen to be in relatively close proximity to Canada, which is home to hundreds of thousands of lakes. If you are thinking about seeing what the nation to the north has to offer, you are going to want to learn a bit about importing a boat from the USA to Canada on a temporary basis. While Canada's natural offerings make this a fairly common practice, there is a process that boat owners need to follow.
As you bought a boat with the idea that it would give you a sense of freedom, it may seem like a bit of a bureaucratic hassle to cross the border and navigate the red tape involved. As you will read in this article, however, it is not an overly complicated ordeal. Having a good sense of what to expect when reaching the border crossing with your boat in tow can save you some time and allow for a smoother passage.
Importing a Boat from the USA to Canada: Requirement to Report
When you reach the Canadian border with your vessel, you will be required to report it to the Canadian Border Services Agency (CBSA). This will need to be done for any future visits as well. If you are entering Canada by water, you can contact the CBSA by phone to notify them. Once you have reported your vessel, the CBSA will issue a report number, which you should keep on board your vessel during the duration of your stay (if possible, it should be displayed on your boat's exterior).
If you are planning to make a number of visits over a period of time–like, say, the summer months–you are allowed to leave your vessel in Canada between trips. If you choose to do this, you will have 12 months from the date of importation or until your declared exit date–whichever comes first–to remove your boat from Canada. You should also note that if you choose to leave your vessel in Canada between visits, it cannot be used for any commercial purposes, nor can it be used by any Canadian residents during that time.
If for whatever reason, you are unable to export your boat by the stated date, there is no need to panic. You can contact the CBSA and request an extension, giving you a bit of extra time to move your boat.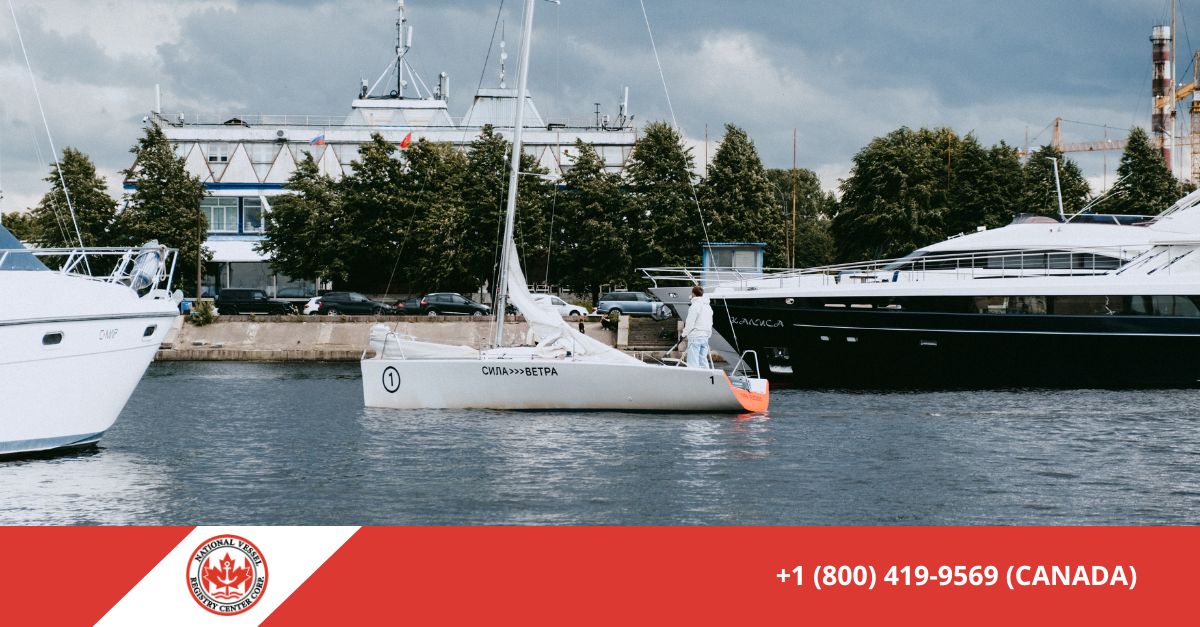 Submitting Your Documentation Online
If you need to apply for a vessel registration or a Pleasure Craft License (PCL), we can help. At the National Vessel Registry Center, we have online forms for all of your Transport Canada documentation needs. If you would like to learn more, take a minute to explore our website, or contact one of our customer service agents by email or phone.