If you are importing a boat from Canada to USA during the current pandemic, read all you need to know about the requirements to import a boat for personal use across the borders. Complying with documentation is important to get clearance when entering the United States waters.
It can take quite some time and distance to find the boat of your dreams, maybe as far as buying one outside the United States. What happens when you finally find a ship you like and want to get it into the US? Then there are some special procedures for you to follow.
Keep in mind that if you purchased your boat outside of the U.S., in this case, Canada, you will have to deal with customs and you will have to pay import duties. You will also have to de-register it through Transport Canada so you can register it with the US state you plan to use it in.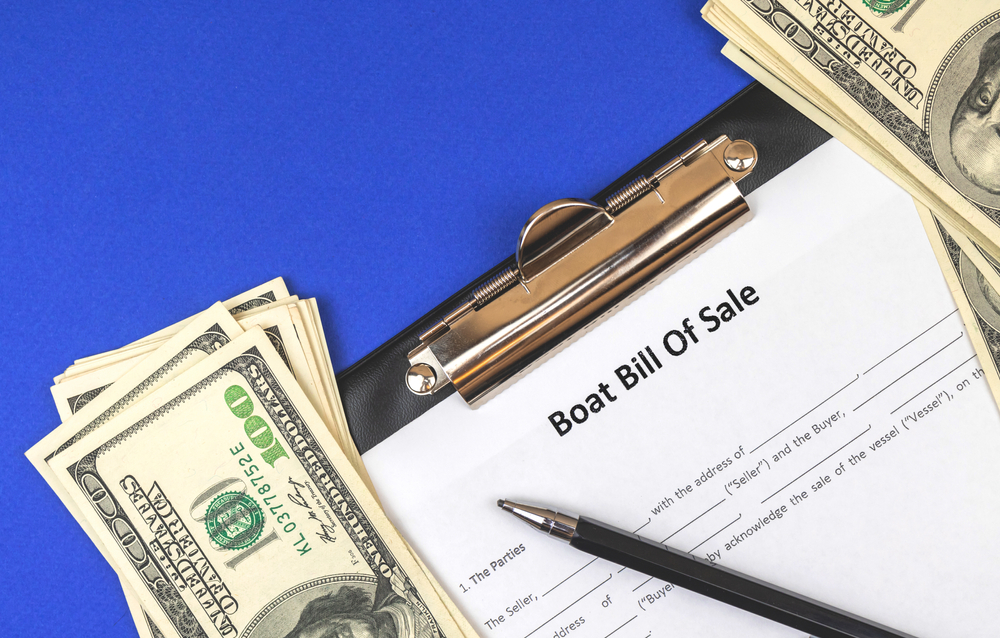 Documentation Required For Import
Importing a boat from Canada to USA requires you to present the following documentation to the U.S. Customs and Borders Protection officer at the point of entry.
Proof Of Ownership Such As A Bill Of Sale 
This proves that you have purchased the vessel and are therefore the legal owner, so you can document it in the U.S. It is important to note that the U.S. Coast Guard requires that all formal documentation such as manufacturer's statements of origin and builder certificates be formatted for use in the United States, or your vessel will not be granted federal documentation.
Proof The Boat Conforms To EPA Standards
When importing a boat from Canada to USA, you are required to present evidence that the boat meets the EPA (Environmental Protection Agency) standards covering air pollution emissions. This includes filling out Engine Declaration Form 3520-21, which is an attestation that the yacht's engine performance does not compromise applicable environmental regulations.
The Required Duty Payment. 
Most pleasure boats are subject to import duty when imported into the US. According to the U.S. Customs and Border Protection, the current duty rates that apply to boats are:
Sailboats and motorboats other than outboard motorboats: 1.5%

Outboard motorboats: 1%

Inflatable vessels: 2.4%

Canoes: no duty

Rowboats/other vessels not designed for use with motors or sails: 2.7%
Need To Import Your Boat? We Can Help!
Importing a boat from Canada to USA can be quite a hassle. You have to deal with important documentation and the border authorities. Don't make a fuss out of it, we are here to help you understand every single step in the process.
At Canadian Vessel Registry, you can find everything you need to import your boat across the border. Feel free to contact us for more information.